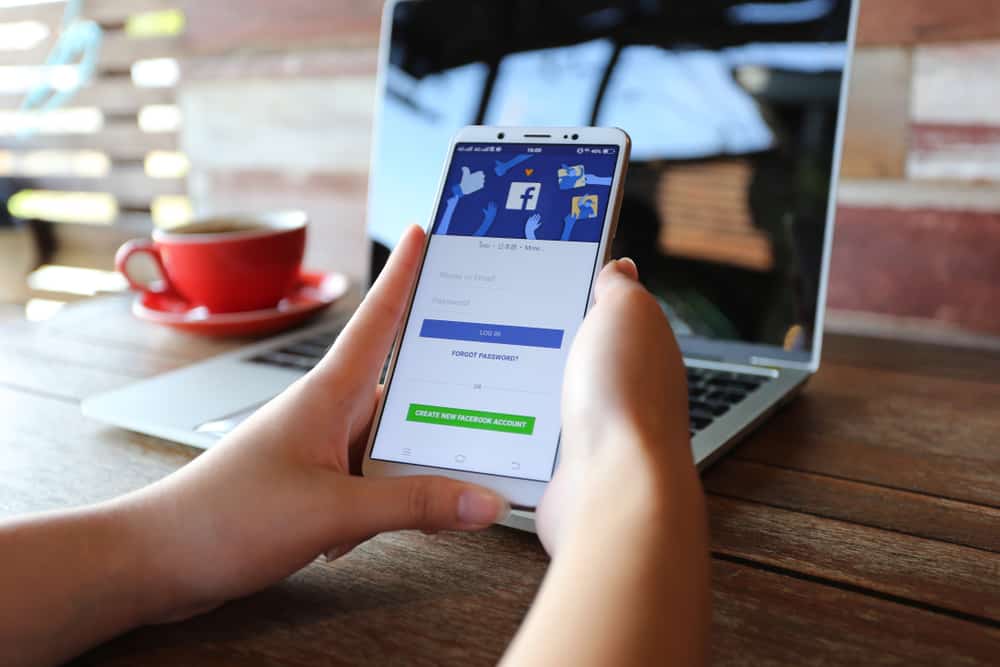 In a recent update, Facebook has added a feature that allows you to add folders of pictures and pin them on the top of your Facebook profile for your friends and family to see.
It's a great way to keep your posted pictures and videos organized and helps people who visit your profile find precisely what they are looking for. What's cool about the collections feature is that you can see who among your friends viewed your collection.
To see who viewed your featured collection on Facebook:
1. Go to the featured collection section of your Facebook profile.
2. Tap on a feature collection.
3. Tap on "viewers" at the bottom corner of the screen.
Knowing who viewed your featured collections on Facebook helps you know which friends are active on Facebook and regularly stay up to date with your profile. This article will help you learn everything you need to know about your Facebook collection!
How To Check Who Viewed Your Collection on Facebook
You can check who viewed your featured collections on Facebook. A list of all the viewers who visited your profile and viewed your collections will appear in front of you so you can check which ones of your friends are up to date with what is happening in your life.
Follow these simple steps to see who viewed your featured collections on Facebook:
Launch the Facebook app on your mobile or laptop.
Login to your account using your username and password.
Go to your Facebook profile page.
Get to the "Featured Collections" section of your profile page.
Tap on the "Featured Image" you wish to check the views for.
Tap on 'x' views at the bottom of your screen (x is the number of views your collection has).
A list of all friends who viewed the collection will appear in front of you.
Scroll down to see the complete list of friends who viewed your story.
This feature of Facebook is similar to the story element of Instagram, where you can see a list of people who liked and viewed your story. Since both platforms have the same owner, it makes sense to introduce similar features in both applications for ease of use.
Who Gets To View Your Facebook Collections?
It is important to note here that the list of viewers will only contain the full identities of people you have added as friends on Facebook. The view counter will count the views of people who have viewed your collections but are not your friends on Facebook.
However, it will show only the number of views under "others." You will not have access to the names and identities of those people.
You can change the privacy settings of the collection in your profile settings to decide who can view your featured collection. You can change it between 'friends only' and 'anyone' depending on who you want to show your featured collection. There are also other options.
The privacy setting is helpful when you have posted collections featuring private pictures with friends and family. Your Facebook friends can see and enjoy the pictures while your privacy is maintained.
Endnote
It is always good to know where your data and pictures are visible, especially in current times where information is an important asset. By keeping a check on your views, you can identify any potential threats to your work and pictures. 
You can also find new friends and meaningful connections by connecting with people who regularly follow your work and view your collections.
FAQs
If I delete a picture from my featured collection, will it be permanently deleted from Facebook?
No, your picture will still be visible on Facebook even if you delete it from your collection.
Deleting a picture from your collection just means that you have removed that particular picture from your collection and not your Facebook profile. Your image will still be available and visible on your Facebook profile where you actually posted it.
If you want to delete a picture permanently, you must delete the post where you originally posted the photo.
What are the "others" heading in the views section of my featured collections?
People who have viewed your collection but are not added to your Facebook profile as friends are labeled as "others" in your view counter.
Facebook's privacy policy will only allow you to view and visit the profile of the viewers who you have added as your friends, so if a person who is not on your friends list views your collections, they will be counted in the "others" section of your view counter.
Can anyone with a Facebook account view my posted featured collection?
This depends on your privacy settings. If you have set the privacy setting for your collection to "anyone," your story will be publicly visible. You can change the privacy settings in the settings section of your Facebook profile to limit viewership to friends only.