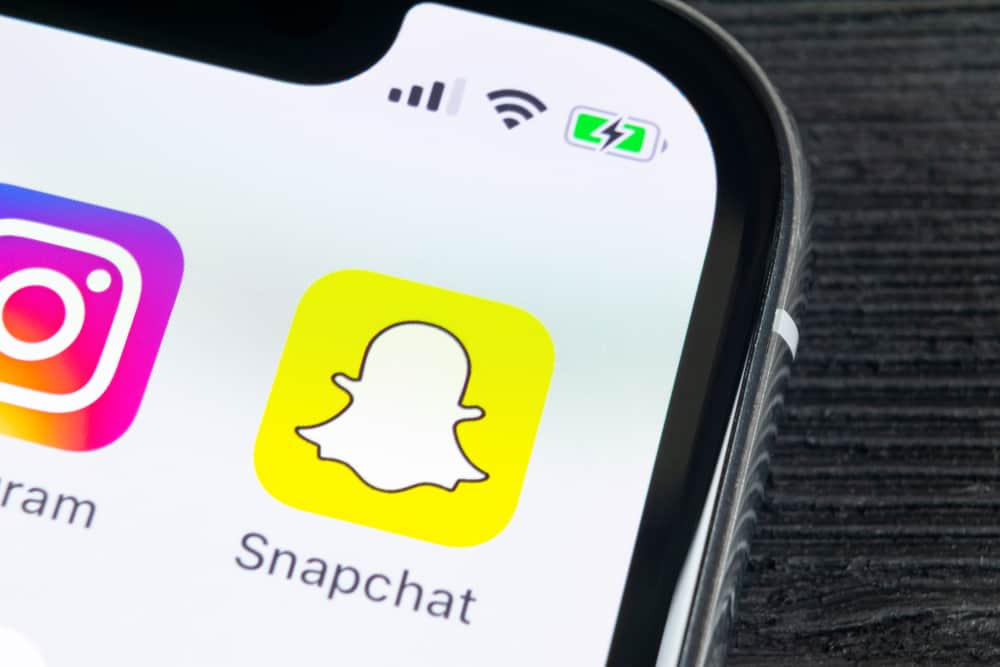 Snapchat has enabled users to share their creative content with a larger audience through their public profiles. This feature makes your profile discoverable to everyone on Snapchat, thereby increasing your visibility.
Similarly, with this feature, you can permanently save and pin your stories and lenses and get your fans subscribed to your account.
To experience all this, one needs to create a public profile on Snapchat, which is easier than you think.
You can create a public profile on Snapchat by simply locating the "Create Public Profile" option on your profile screen. Snapchat will create your public profile, provided you meet its defined requirements.
After creating your profile, you can include your bio, picture, and location and display your subscriber count on your public profile.
To learn more about public profiles on Snapchat and their benefits, you need to keep reading this article!
The Perks of Public Profile on Snapchat
Initially started with the idea of creating self-destructing private content for friends, Snapchat has transformed itself by incorporating the current users' needs.
It was always about sharing your life with your friends, while sharing anything with strangers was never in the plan until recently.
Did You Know?
Snapchat introduced the Public Profiles feature in mid-2020. This feature was only available for verified creators. In 2021, the platform made this feature available to everyone, provided they fulfill some requirements.   
Your public profile can promote your content and make you reach more people.
Let's discuss some benefits to urge you to create your public profile today!
Perk #1: Makes You More Discoverable
A Public profile on Snapchat makes you get discovered by more people, not just your friends. Your public profile is your first step to getting a Snapchat Creator account.
People can find your public profile by searching it in the app or when your snap appears on Spotlight. Another way to make your pubic profile more accessible is by sharing it (link or Snapcode) on your other social media.
Remember to grow on Snapchat, you need to create a fanbase, and your public profile is your gateway to your fandom.
If you grow your fanbase and get more views and engagement with your public profiles, then only Snapchat will consider you eligible for a creator account.
Getting a creator account will untap many opportunities for you to showcase your content to a larger audience on Snapchat. 
Perk #2: The Saved Stories Feature
Since you do not have a public story feature on your public profile, you can still share your stories with people through the Saved Stories feature.
You can save any snap, picture, and video on your public profile so users can view them all the time.
Snapchat allows you to share any of your visuals recently taken or old or even from your Phone Gallery on your public profiles with the Saved Stories feature.
You can keep your stories and snaps pinned on your public profile permanently or for as long as you want. 
Similarly, you can share lenses you create on the Lenses tab in your public profiles.
Perk #3: Your Fans Can Subscribe to Your Account
Another advantage of having a public profile is that people can subscribe to your account. Similarly, you can display the subscriber count on your public profile (if you want).
In private profiles, you have friends, and in your public profile, you have fans called subscribers.
Even if you have a public profile, you can still share your content privately with your friends, and it will not appear to your subscribers.
Other Advantages
Other added features include your ability to add a bio — a little bit of description of what you aim to achieve. The bio gives a little idea to people pursuing your profile on what to expect from your content.
Similarly, now that you have a public profile, any snap you send to Spotlight or Snap Map will display your name. Users can view your name and subscribe to your account.
How To Create a Public Profile on Snapchat?
To unlock all the perks and benefits discussed above, youmusto create a public profile on Snapchat. It will take a few seconds of yours.
To create a public profile, follow these steps:
Launch the Snapchat app on your mobile device.
Tap on your Bitmoji in the top left corner.
Scroll down to locate the "Public Profile" section and tap "Create Public Profile."
Follow the on-screen instruction to create your public profile.
You can also share the link to your public profile and Snapcode with others.
Eligibility Criteria for Public account on Snapchat
You can only be eligible for a Public Profile if you meet some criteria, as laid by Snapchat.
These prerequisites are:
You must be at least 18 years old.
Your account must be older than 24 hours.
You must have at least one friend who accepted your friend request or vice versa. 
Lastly, you should strictly adhere to Snapchat's community guidelines at any cost.
Good To Know
If you have a business and want to use Snapchat to promote it, then Snapchat business helps you to create public profiles for your business.
Snapchat public business profile has more added features, including the ability to share Public Stories, view insights and analytics, enhanced brand discoverability all over Snapchat, multi-user logins, story replies, and many more.  
The Takeaway
If you want to grow your Snapchat family and potentially be promoted to the status of a Snapchat Creator, then having a public profile on Snapchat would be your first step.
Once you have created Snapchat public profile by following the steps we discussed, it will unlock various features to increase your visibility, reach, and fanbase.