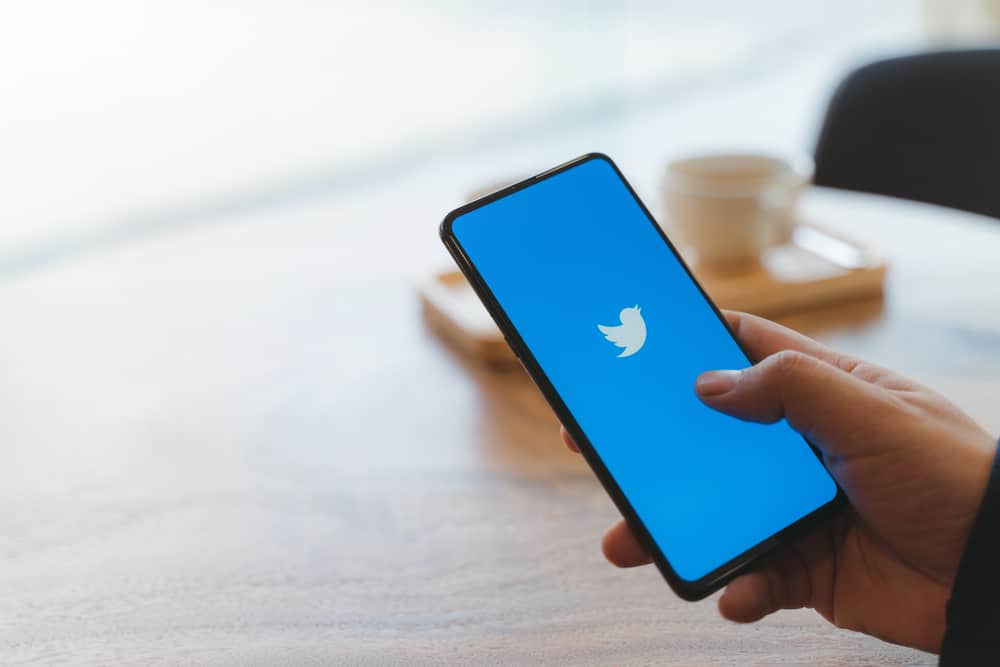 Curious to know if Twitter notifies the other person when you take a screenshot or not? You must have come up with this question from Snapchat. Everyone knows that Snapchat sends an instant notification to the other person when we screenshot their chat.
The answer to this question is "no." Twitter does not care about someone taking screenshots of tweets or personal chats even a million times. Neither the other person will get any notification from Twitter on a screenshot nor the one taking it.
Let's dive deep to learn if there's any way Twitter could notify you or not, followed by much more helpful information regarding the topic of concern.
About Twitter
Twitter is a social media platform like Facebook, Instagram, and Snapchat. It is home to the world's leading individuals, institutions, and companies apart from the masses. People use it to share their thoughts with other people worldwide, raise awareness about issues, run trends, and more.
It allows users to have an open or public conversation that everyone else can see too. The discussion proceeds in the form of a tweet. A tweet is a post made by any Twitter user publicly.
What Is a Thread?
More than one tweet under the same topic by the same person counts as a thread. A thread can be as long as someone wants it to be. It includes a series of tweets, all made by usually the same person who started the thread.
A thread is often used to share information in chunks to make it readable and helpful because one can't make a long-form tweet on Twitter just like a Facebook post. One can not make a tweet longer than 280 characters on Twitter; that's where a thread serves the purpose.  
How To Make a Tweet on Twitter?
If you already have an account on Twitter, making a tweet on your Twitter profile is a piece of cake. Here's how you can do it:
Log in to your Twitter profile from a mobile or PC.
Click on the "Tweet" button.
Write your tweet (up to 280 characters) and click on "Tweet."
Your tweet has been successfully posted on your Twitter profile which you can see by visiting your profile.
This was the simple method to make a tweet on Twitter. You can also turn it into a thread by keeping on tweeting under your first tweet.
You can add up to 4 photos, a video, or a GIF in a single tweet of yours.
How To Take a Screenshot of a Tweet?
Taking a screenshot of a tweet is very simple. Here's how you can do it on mobile and PC.
Method #1: Taking Screenshot of Tweet Using a Mobile Device
If you are on a mobile, capture your mobile screen through a snapshot (pressing and holding power and volume down keys simultaneously). Later you can crop the snapshot in your gallery to keep only the tweet portion.
The buttons which take the screenshot may vary between different mobile devices — Google how to take a screenshot on your model if you don't know how to.
Method #2: Taking Screenshot of Tweet Using PC
On your PC, capture your whole screen using the "Print Screen" key. Once the screen is captured, you can go to the 'Files,' and in the 'Pictures' section, and click on 'Screenshots'.
There, you will find the screenshot you have captured. Open it and click on edit in the Image Viewer to crop the tweeted portion.
The methods of capturing a PC screen may vary between operating systems. You can Google it by specifying your version. You can also use third-party apps, like Greenshot, to take screenshots of only part of your screen.
Does Twitter Notify When You Screen Record?
Twitter does not notify anyone, whether you take a screenshot of a tweet or a personal chat or even screen record anything on the platform. Twitter has not yet come up with any such feature of notifying users as Snapchat does.
Conclusion
To wrap it up, you can take as many screenshots of tweets and anything on Twitter as you want. Twitter will never notify the other user over any such action as it is already an open and public platform with very few privacy options available. Even the tweets which play the primary role on Twitter are open to everyone.
FAQs
Does Twitter notify you when you search for someone?
No, Twitter does not notify the person who has searched them on the platform. Also, there is no way you can know who has viewed your tweet or visited your profile on Twitter.