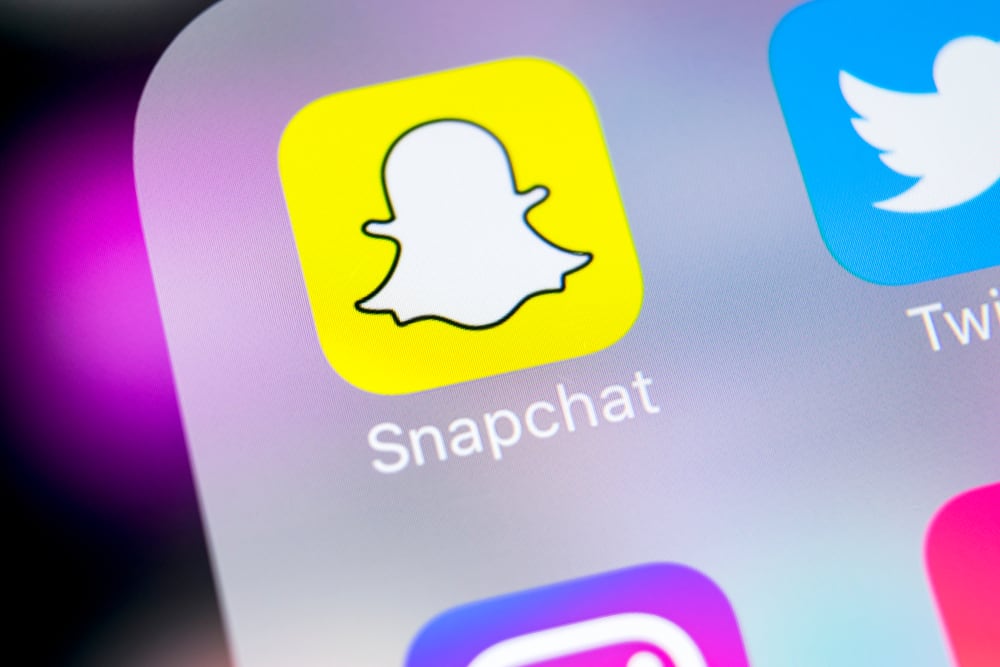 Snapchat is a popular video and picture-sharing app. The social site offers many features for users to enhance their media content.
One way to get the best of the app is to use stickers. Thankfully, the app has an entire library of awesome stickers for you.
In addition, if you see a cool sticker from your snap friends, you may wish to have them in your archive. So, how to save stickers on Snapchat?
When you see a sticker you like in chat, tap it, and it will be saved. Another method is to press and hold the particular sticker. This should open up a list of options. Tap "Save in Chat" to store the sticker in your drawer.
Snapchat allows you to use as many stickers as you like. Similarly, you can use custom stickers from creators to enhance your pictures and videos. But do you know you can create your stickers from scratch?
Read this guide to the end, as it shows you many ways to enjoy Snapchat stickers and use them to create stunning media content. 
What Are Snapchat Stickers?
Snapchat stickers are images that you can use to customize your photos and videos. You can then share these images and videos on the Snapchat app.
The social network has a drawer of different stickers that allows you to enhance your snaps. 
This may also be a reason the app is popular among teenagers. The stickers make you feel creative as you turn your snaps into masterpieces without much effort. 
You can't get enough of the stickers, from interesting GIFs, emojis, and Bitmojis to location, time-stamp, weather, and temperature stickers. You and other users can create custom stickers that you can use on your snaps and videos.
To use stickers, you need to capture your snap first. After this, Tap on the sticky note icon at the top right to access Snapchat stickers. This should present you with myriads of contextual emojis, GIFs, and much more. 
Snapchat also highlights sticker packs from content creators. By default, you will find some popular stickers at the top of the page. Tap any of these stickers, and they will appear on your snap or video.
If you have a picture on your phone that you would like to turn into a sticker, it's possible on Snapchat.
How To Make Custom Stickers on Snapchat?
While many Snapchat stickers are exciting and creative, you may wish to add a bit of originality by creating custom stickers.
Luckily for you, Snapchat gives you this option through the scissors tool. You can add these stickers to your snaps or send them to friends in chat. Learn how in the following steps:
Open the Snapchat app on your mobile device.
Upload or take a snap.
Select the scissors icon on the right side.
Gently trace the portion of the image you want to crop out with your finger.
When you are done, lift your finger.
The stickers you create with the scissors icon are automatically saved in your drawer. To use these stickers, take a snap or upload a pic.
Then, select the sticky note icon from the toolbar on the right. This should open the sticker drawer. 
Then, tap the scissors icon at the top to view all your saved stickers. Select any sticker, and it will appear on your snap.
You may drag it anywhere you want on the image. If you want to delete a sticker, long press and drag it to the trash icon that appears at the bottom of the screen.
How To Save Stickers on Snapchat?
You can only save stickers on Snapchat in a chat. In other words, you can't save stickers independently since you already have a drawer for them. However, your friends on Snapchat may send you stickers that you find interesting. 
To save a sticker on Snapchat, click on it, and it will be automatically saved. Another way to save the sticker is to long-press it, which will open up a list of options. Select "Save in Chat."
To access the stickers later, tap on the smiley icon next to the chat space below.
Conclusion
Snapchat is a site where you can connect with friends through pictures and videos. It offers users many ways to enhance their media content and make them more appealing. One way it does this is through stickers. 
You can access several stickers from the Snapchat library and other creators. You may also create custom stickers. When your friends use awesome stickers on chats, you may save them in your chat and use them whenever you like.