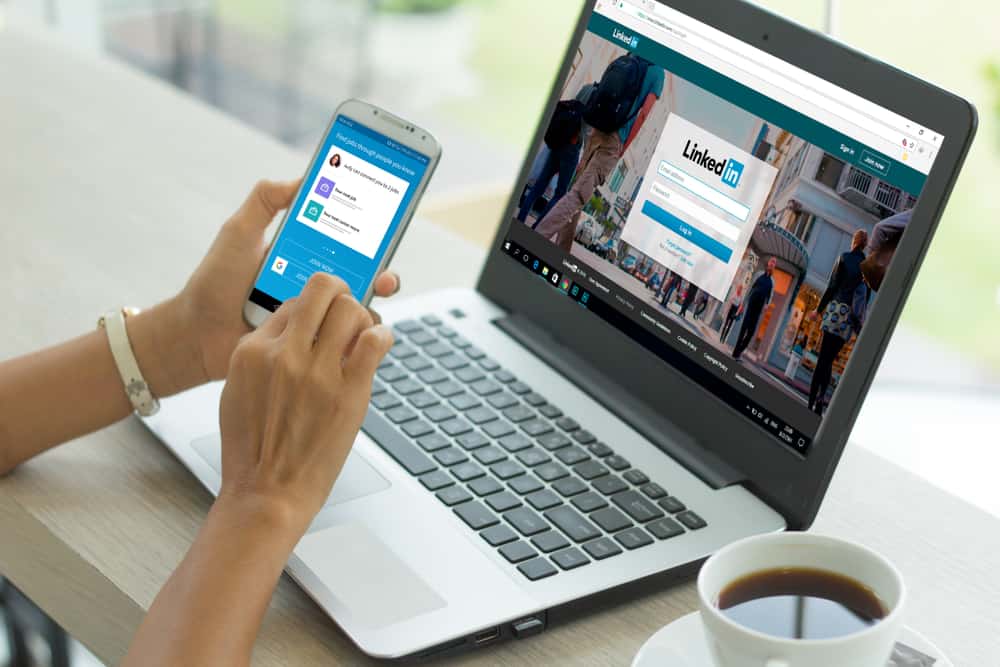 Online events are slowly taking over the impractical in-person events that we've all been to in the past. You know the ones: you spend all day getting ready, commuting in traffic only to find that the event is overcrowded and noisy. LinkedIn events provide the same networking and business opportunities without any hassle.
Here's how to create an event on LinkedIn:
1) Go to the LinkedIn home page.
2) Scroll to the "Events" section in the left side menu and click on the "+" sign next to it.
3) Enter your event information in the pop-up window and click on the "Create" button.
LinkedIn Events aren't just for online events; they can be used to promote and invite to in-person events as well. It's a fantastic way to connect with potential customers and clients you wouldn't be able to reach through other marketing channels.
We'll go through the steps of launching a successful LinkedIn event so you can invite your connections and get leads while sitting in your PJs!
Step by Step Guide to Creating a LinkedIn Event
You can create a LinkedIn event from both your personal profile and your company page (if you've got admin access). We'll create an event from a personal profile for this guide, but it works the same way as a company page.
LinkedIn events don't have a "draft" feature, so make sure you've all the information like dates, descriptions, links, and images ready to go before you start creating the event.
Step #1: Create an Event Page
Log in to LinkedIn and go to the home page.
On the left side, scroll to the third menu section and find "Events".
Click on the "+" sign just next to "Events".
It'll open a pop-up window where you can start creating your event.
For creating an event from your company or brand page:
Go to the company page and find the "Admin tool" option at the top right corner of the screen. Click on it.
Now, click on the "Create an event" button from the drop-down menu.
It'll open a similar pop-up window as above, and the next steps will be the same.
Step #2: Enter Event Information
You'll see a form with multiple fields to fill in. Here's what each field is for:
Event name: This is the most important part of creating an event as it'll be the first thing people will see. Keep it short, sweet, and to the point. Try to use keywords that accurately describe your event so people can easily find it.
Event Organizer: Select the person who is organizing the event. If you're creating the event for any page you're managing, select that page here.
Event Format: Toggle the "Is this an online event" to your event type.

Offline event: For an in-person/Offline event, enter the location (city and country).
Online event: For an online event like a webinar or conference, you'll need to provide the URL where people can join the event.

Time/Date: Next, you need to add the start and end times for your event. Also, select the correct timezone.
Description: This is where you give people more information about what they can expect from your event. Describe what the event is about, who it's for, and what people will get out of attending. Though it has 5000 words limit, try to keep it short and sweet.
Ticket Information: If your event is paid, you'll need to provide ticket information, including the URL where people can buy tickets. You can also add the number of tickets available, the price, and any promotional code here if you have one.
Availability: Select the "Public" or "Private" option according to your event type. Private events are only visible and joinable by people with an invitation, while anyone can find public events on LinkedIn.
Be very careful with this setting as you can't change it later.
Header/Featured Image: The image size should be at least 1774 x 998 pixels with an aspect ratio of 16:9. It's the first thing people will see when they come across your event, so make sure it's high-quality and accurately represents your brand.
Once you're done filling out the form, click on the "Create" button.
Step #3: Post Your Event
LinkedIn will take you to the "Share" window.
Add a short description, images, hashtags, or any other media you want to attach. You can also select the audience you want to see your event post. When you're ready, click on the "Share" button.
And that's it! Your LinkedIn event page is now live, and people can start joining it!
Conclusion
LinkedIn events are a great way to connect with your target audience, promote your brand, and generate leads. If you're not using them yet, just fill out the form and start promoting your event! You'll be surprised at how many people you can reach with this simple tool.