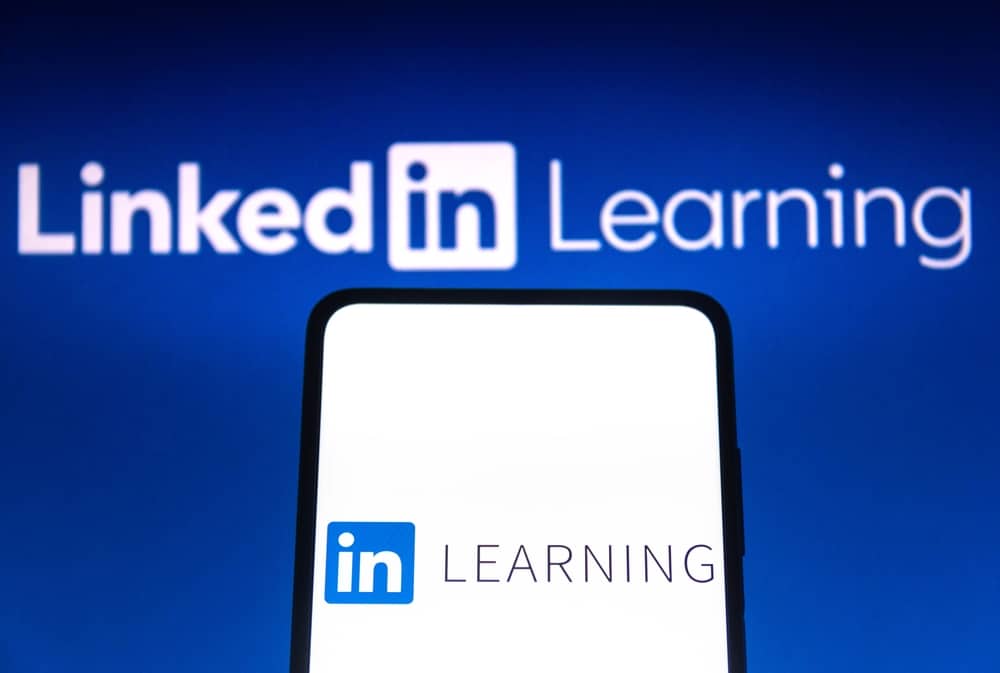 Many people use LinkedIn as a platform for searching for employment opportunities. Besides offering jobs, LinkedIn has another platform that focuses on educating users ready to sharpen their skills in the programming sector, sales, and marketing, among other areas.
LinkedIn Learning is only available for users with a subscription unless they encounter free courses.
You may no longer want to keep subscribing to the learning and wish to cancel it. How do you cancel it?
LinkedIn allows users to cancel the learning subscription using the smartphone application or a desktop through the browser. If using the mobile application, you need to navigate to your profile icon, tap on it, and hit the "Access My Premium" option. Find the "Manage Premium account" option and navigate to the settings, then select "Manage Subscription" and tap on the "Cancel Subscription" option.
If you don't understand the importance of LinkedIn learning, this post has explained what LinkedIn learning is, the circumstances that may make you cancel your subscription, and how to cancel the subscription if you no longer want to pay. Continue reading if you want to discover more facts about LinkedIn learning!
What is LinkedIn Learning?
LinkedIn is primarily a platform for job seekers and employers to find work and potential talent. But did you know you can undertake educational courses on LinkedIn?
LinkedIn acquired Lynda, the platform offering various learning courses to interested individuals.
The LinkedIn Learning platform is convenient for users who wish to stand out from the crowd by having powerful certifications that make their profile look great. Moreover, if you are new to LinkedIn and don't know what services to offer, subscribing to a course you are interested in will help you gain knowledge and skills.
Most employers need assurance that the people they employ are skilled. When employers spot the LinkedIn certificates, you have a better chance of proofing your skills and knowledge than someone without the certification.
Why Cancel the LinkedIn Learning?
LinkedIn learning has many benefits, but you may find it essential to cancel your subscription.
The following are some of the reasons to cancel your LinkedIn learning.
Reason #1: You Have Been Certified
If you have gone through the learning process and acquired your certification, you may find it necessary to cancel your subscription if nothing else interests you.
Reason #2: Limited Courses
Some individuals always love getting access to several courses to expand their knowledge. If you feel the courses LinkedIn offers are limited, you may want to cancel your subscription and find other platforms that you will find suitable.
Reason #3: It is Expensive
Pricing is one core factor we cannot ignore when it comes to ending subscriptions.
Many people have criticized the payment plan offered by LinkedIn because they feel they charge too much for a person interested in taking a single course.
How To Cancel LinkedIn Learning
Canceling your LinkedIn learning means you have to cancel your paid account. If you want to cancel LinkedIn learning, you can do o easily from the mobile application or computer, as we will see below.
If you access LinkedIn learning through a desktop or mobile app, the following steps will help you cancel the subscription:
Navigate to LinkedIn using your favorite web browser or mobile application.
After logging in, click the "Work" button on the top menu to go to the LinkedIn learning page.
Tap on our profile picture.
Navigate to the "Settings" option and click on it.
Navigate to the "Manage Your Account" section and select "Manage".
Go to the "Manage Premium Account" option and tap it.
Find the "Cancel subscription" option and tap on it.
Confirm that you wish to cancel your subscription.
Conclusion
LinkedIn learning is a great platform for LinkedIn users that wish to sharpen their skills and learn from industry experts.
If you have the LinkedIn learning subscription and wish to cancel it, don't worry; you can do so easily using your mobile app or computer.
You will continue accessing the courses you paid for until your subscription is depleted, and after that, you will be prevented from accessing any paid course.
Frequently Asked Questions
Will I access LinkedIn Learning if I cancel my subscription?
LinkedIn allows you to access the learning courses you have paid for until your current billing cycle has been completed. After your current bill is used, access to the learning features will be limited unless you subscribe again.
Why can't I delete my payment method from LinkedIn?
LinkedIn allows users to delete the payment method after the current billing cycle has ended. If you have not completed the current cycle, you will not be able to delete the payment method.