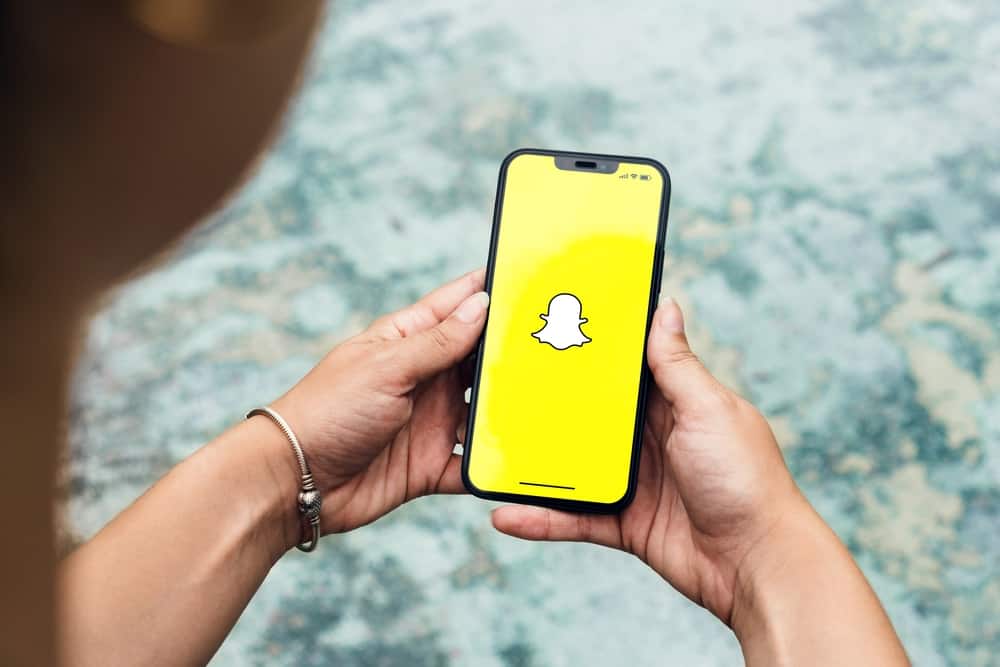 Snapchat is one of the best social platforms in terms of security and privacy.
The app is the pioneer of disappearing messages and stories in the social media world.
A message, snap, or story sent on Snapchat typically disappears within 24 hours. Depending on your settings, a message sent can disappear immediately after the recipient views it.
If you need to clear conversations on Snapchat, simply go to your messages page and long-press the person's name. Then, in the menu that pops up, tap on "Clear conversation" and tap "Clear" to confirm that you want to delete the conversation. This will delete all chats with the person unsaved within the last 24 hours.
This article will detail how you can clear conversations on Snapchat and how to unsave chats that might remain and also delete them.
Snapchat Messages and Privacy
When using Snapchat, you can send messages to your friends that'll be deleted within 24 hours. This is the default setting of Snapchat in an attempt to make it a secure and private platform for its over 500 million users. You'll be able to see what's done with your message from the minute you send it.
Snapchat messages and actions are color-coded to let you know when someone saves or screenshots your messages.
You'll also get in-app notifications that alert you when someone saves or screenshots your messages. Keeping security and privacy a priority, users can delete a message they send before the recipient opens it. However, the recipient will get a notification that you deleted a message.
This brings us to how you can delete messages and clear conversations on the app.
How To Delete a Message on Snapchat
You might want to unsend a message you regret sending without having to clear the whole conversation. You'll have to be fast enough to ensure the recipient hasn't already opened the message.
The steps are relatively easy and can be done on your iOS or Android device. They're listed below:
Launch the Snapchat app and navigate to your chat page.
Select the recipient you've sent the message to.
Hold the message till a menu pops up.
Click on "Delete".
Confirm you want to delete by tapping the "Delete" option again.
Although you've deleted the message, Snapchat will send a notification to the recipient that you deleted a message.
How To Clear A Conversation On Snapchat
You can clear a Snapchat conversation as quickly as you can delete a single message.
These are the steps to follow on your Android or iOS device:
Launch your Snapchat.
Tap the chat icon at the bottom of your screen.
In the chat page that shows, press and hold the name of the contact whose conversation you want to clear.
Select "Clear conversation" in the menu that appears.
Confirm you want to clear the conversation by clicking on "Clear" again.
However, clearing a conversation will exempt saved messages and photos you have in the chat with the person. To clear these messages, you'll have to unsave the chats and delete them.
How To Clear Saved Messages on Snapchat
If you want to clear saved messages, you first have to unsave them and then proceed to clear the conversation.
Follow these steps to clear saved messages on your iOS or Android device:
Navigate to your chat page and select the contact with the saved messages.
The saved messages will be highlighted in dark grey.
Long-press the saved message and select "Unsave in Chat" in the menu that shows.
Repeat for other messages.
How To Clear All Snapchat Conversations
If you want to clear all or multiple conversations on your Snapchat, you don't have to select them individually.
An option in your profile settings lets you delete multiple conversations on Snapchat with a few taps. However, this will exclude saved messages until you unsave them in chat.
Whether you're using an Android or iOS device, these are the steps to follow to clear multiple conversations:
Launch your app and navigate to your profile by tapping your Bitmoji on the top left of your screen.
Tap the settings icon on the top right.
Scroll down and click on "Clear conversations".
Tap "X" next to the contacts whose conversations you want to clear.
Conclusion
These are the methods you can explore in clearing conversations on Snapchat.
You can avoid these processes in the future by simply setting your messages to delete immediately after viewing them.