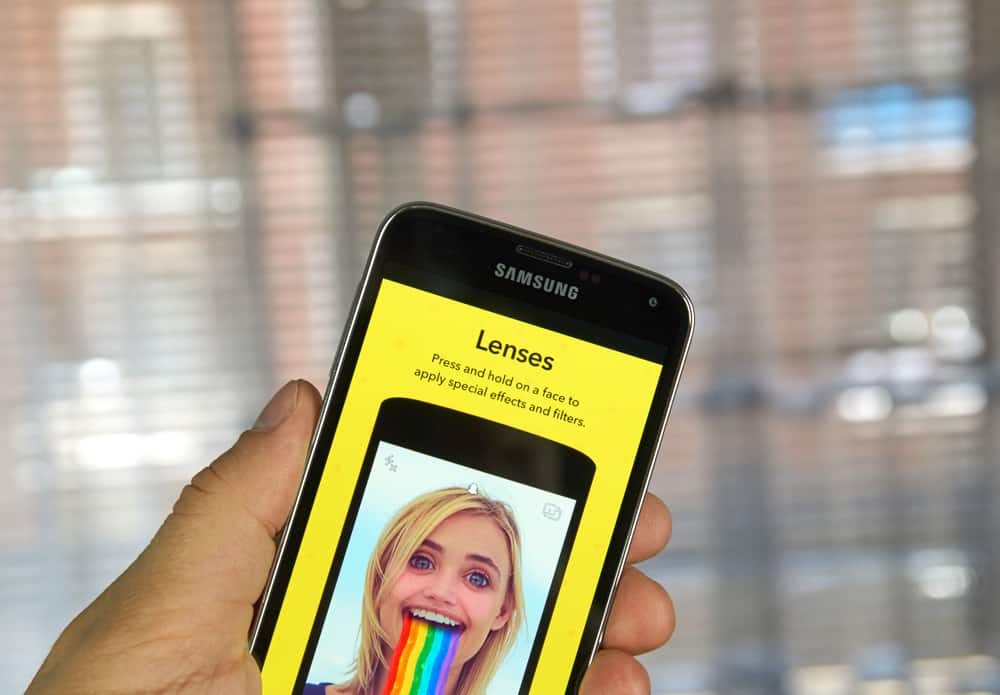 Snapchat does an excellent job of spicing your user experience. There are plenty of awesome things that Snapchat offers, and its stickers are among the best things about Snapchat. People share snaps daily, and there are multiple filters that you can use on Snapchat. Furthermore, if you know how, you can spice things up by creating your custom sticker and using it in your snaps.
To create your sticker on Snapchat, start by creating a snap. Once you have your snap, click the scissors icon on the sidebar. Using your finger, trace the section you want to use as your sticker and only lift your finger once you've selected your section. Your sticker will then appear as a standalone and get saved in the scissors section, and you can use it when sending snaps.
This guide explains what Snapchat stickers are, how to use them, and how to create and use a custom sticker on Snapchat. We will give a step-by-step guide, ensuring you follow along and end up with a custom sticker.
What Are Snapchat Stickers?
Snapchat has millions of daily users, and brands and businesses have begun tapping into this vast customer base. The good thing with Snapchat is that you have various ways of creating fun when snapping with friends, including using multiple filters.
Snapchat stickers are images in the form of emojis, GIFs, Bitmoji, etc., that you can add when sharing snaps with friends or your Snapchat story. Stickers are a fun way of expressing yourself, and when someone sees a sticker that you've used, they can relate it to your creativity, personality, and thoughts.
How To Make a Snapchat Sticker
There is no harm in getting creative and creating your own Snapchat sticker. The good news is that Snapchat allows users to create and use stickers. Have you ever tried creating a custom Snapchat sticker? Here's how to go about it.
Open your Snapchat app.
Capture a snap.
Once you have a snap that you want to use to create the sticker, click the scissors icon on the right.
Outline the area that you want to use as a sticker.
Once you have your outline, you can release your finger from the screen.
Your custom sticker should stand alone, tap Done, and it gets saved under the scissors tab on the stickers section.
With your custom sticker created, you can use it like any other on Snapchat. Let's create a snap and use the sticker we've created with the above steps.
Open your Snapchat app.
Create a snap that you want to share.
On the edit page, click on the sticker icon on the right.
On the sticker's page, click the scissors tab at the top.
All stickers that you've created will appear.
Select the one we created earlier. If you want to delete it, press and hold the sticker, then drag it to the trash icon at the bottom.
With your sticker added, you can click the Send option and send it to your friends or share the snap on your Story.
How To Share Custom Snapchat Stickers in a Message
So far, we've seen how to share a custom sticker on your Snapchat. It's also possible to share the sticker in a chat, similar to how you add stickers when messaging someone.
Follow these steps:
Open Snapchat and access the chat of the target person.
On the chat page, add your message, then click the emoji icon at the bottom.
The available stickers and emojis will appear.
Tap the scissor icon to display the custom stickers that you created.
Select the sticker you want to use, then click the send icon.
Your custom sticker will get shared with the target person as an image. However, its quality may depreciate compared to sharing it in your Snapchat story or sending it as a snap, but it still gets the job done.
Conclusion
Snapchat stickers are a fun way of spicing your Snapchat snapping moments. We've discussed what Snapchat stickers are, how to create custom stickers, and how to use custom stickers in Snapchat stories and chat. Try making your own Snapchat sticker and see how that goes.
Frequently Asked Questions
Can I Create Custom Snapchat Stickers?
Yes, you can. To create a sticker on Snapchat, make a snap and tap the scissors icon. Next, use your finger to create an outline for the sticker you want to create. Once you have the outline drawn, release your finger, and your sticker is now saved under the scissors tab.
Can I Save Stickers to Camera Roll?
Yes, you can. You must go to the chat page and send someone the sticker you want to save to your camera roll. Once sent, long-press on the sticker you want to save and tap the option to save to the camera roll.