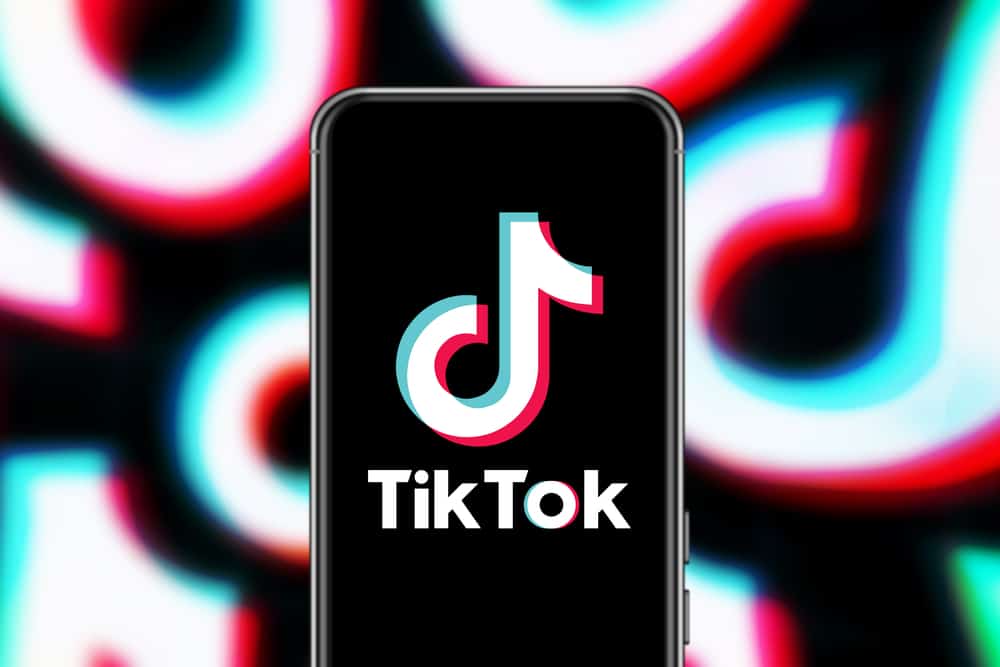 There is no denying that TikTok typically makes easy work of showing TikTokers the videos they want to view. According to Businessofapps.com, TikTok recorded around 1.2 billion active users in 2021, and it keeps growing!
So, don't be surprised if it passes Facebook's total number of active users down the line. That said, the app gets updated with new features every day. However, the most prevalent feature in TikTok is FYP or the "For Your Page."
The FYP is the first thing TikTok users see after logging in to the TikTok app. But what is the TikTok FYP all about? Well, it's a feature of TikTok that allows you to watch countless hours of videos other people have posted. That said, the best thing about this is the TikTok algorithm. It constantly keeps track of your video-watching preferences and displays videos on your FYP that may interest you the most.
However, there will come a time when you want to avoid certain types of videos on your FYP, and the only way to do that is to reset TikTok FYP. So, on that note, let's look at a few things you can do to reset TikTok FYP.
Steps to Reset TikTok FYP
While the TikTok Algorithm is Tiktok's highlight feature, it can be unpleasant for someone, especially those who no longer want to see particular types of videos. After all, interests can change over time. And something that you're interested in right now might not be appealing to you in the future.
But the problem is that you cannot reset TikTok FYP officially. There is no one-click solution where TikTok users can open the app and click a "button" to reset their FYP. But, by following the methods mentioned below, you can reset TikTok FYP without a hassle.
Clear the TikTok App's Cache
You cannot wholly reset TikTok FYP through this method. However, it helps remove a few videos you aren't interested in anymore. By following a few easy steps, you can accomplish this on an Android device. If you wish to reset your TikTok algorithm on your iPhone, you can find a step-by-step tutorial in our "How To Reset Your TikTok Algorithm" article. So, here it goes:
Open your TikTok app.
Sign in if you are not signed in yet.
Navigate to your Profile.
Click on the three-line icon in the top right-hand corner.
Select the "Settings and privacy" option.
Scroll down to the Cache & Cellular Data section and click on the Free Up Space option.
After clicking on it, find the "Cache" option and select Clear.
If the cache clearing confirmation window opens, confirm your intention by clicking Clear.
Once you're done, visit your FYP to look for videos you don't want to see on it anymore.
If you find a particular video, click and hold on to it for a few seconds.
An options box will appear in front of you. Click on Not interested, and you're done!
When you follow the steps mentioned above, the videos you've selected as 'Not interested" will no longer appear on your FYP. Not to mention, videos similar to those won't show on your FYP as well. So, congratulations, you've just reset TikTok FYP. Well, sort of!
Reset TikTok FYP by Cleaning Search History
Clearing the search history on your TikTok app helps you reset your FYP and customize it accordingly. So, if you want to do it, follow the steps mentioned below:
Like always, open your TikTok account.
Navigate to the TikTok Search icon.
Click on Clear all to clear your search history.
If the confirmation window opens, click Clear.
Once you do this, you have to follow a few TikTok best practices to customize your new FYP according to your tastes. Let's look at a few of them down below.
Some TikTok FYP Best Practices
After clearing the cache, flagging videos as "Not Interested," and clearing your search history, you should consider following a few FYP best practices. They will help you keep your FYP organized and full of content that you like. So, a few of these best practices are:
Only follow accounts that put out content that you like.
View videos you like and avoid opening random videos to pass the time.
Share, comment on, and like videos the type of videos that you want to appear on your TikTok FYP.
Remember to use the "not interested" option for videos you would rather avoid.
With the information mentioned above, you can curate your TikTok FYP according to your likes and interests and keep away pesky unwanted videos!
Summary
When you're not busy and want to fill your free time, watching TikTok videos can be entertaining. However, not every video is a good video, and you wouldn't want them to appear again and again on your TikTok FYP.
So, after you've learned how to reset TikTok FYP, you will have a clean slate (in this case, the TikTok FYP) to work with. So, go on and like accounts and videos that you prefer to see on your TikTok FYP. It won't take long, and your FYP will be filled with helpful, watchable videos.
FAQs
The TikTok FYP or "For You Page" is where you can watch videos that the TikTok algorithm suggests according to your video-watching preferences.
Why do I see so many Unwanted videos on my TikTok FYP?
Unnecessary videos might appear on your TikTok FYP when you watch too many similar videos or follow every TikTok account that comes your way. Resetting your FYP will solve this problem!
How do I create a new TikTok account?
It is easy to do so. Download the TikTok app on your smartphone or visit TikTok's website, and click on "sign up."
How do I reset TikTok FYP?
The short and sweet answer to this question is clearing your TikTok account's cache and your search history.
Why do people comment #FYP, #foryoupage, or #foryou on videos?
TikTok users do this on videos hoping that a particular video will appear on other people's TikTok FYP. It is a way to increase a video's popularity on TikTok.