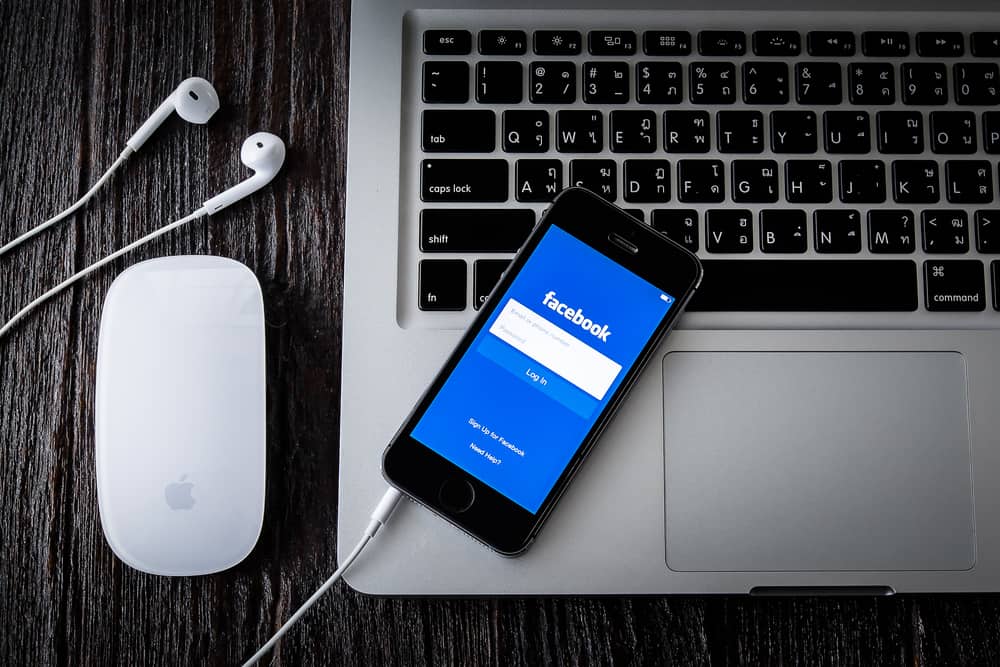 I have been a Facebook buddy for slightly over a decade now. From the days when we'd share blurry pictures and only text consecutive 'Hi's' without anything meaningful to today when I can easily use slang. I never imagined I could be this guy.
Have you been trying to find out what 'LBR' means on Facebook?
You must have seen it on Facebook posts, stories, or direct messages. 'LBR' is an abbreviation for 'let's be real' on Facebook and other social media platforms. When someone says 'let's be real,' they mean let us stop waffling or fantasizing and seriously address the main problem or issue.
Mark's streets aren't left behind when it comes to slang. All ages and genders are embracing the new language. If you want to know what 'LBR' means and how to use it, stick around. You will also learn alternative meanings of the same that you can apply on Facebook or other platforms.
What Is "LBR" on Facebook?
'LBR' is the short form for 'let's be real.' When someone uses 'LBR' on Facebook, they have changed their tone from friendly to serious, whether in a casual or formal conversation.
It means they want to stop with the regular jokes and gist and address real issues away from the social politeness they are portraying. Note that it doesn't mean the person is necessarily furious or annoyed.
I didn't get this the first time I saw it because I thought it was an institution's name or an abbreviation in the legal department. It might be the same for you, especially if you are a novice to slang and Facebook.
Even if you aren't, this one might be new to you, and Google could save you from the embarrassment if you don't want to ask the sender what the acronym means.
How Is "LBR" Used on Facebook?
'LBR' can be used as a conversation starter. Often, in this manner, a Facebook user could be getting deeper into serious issues they need to address. In most cases, your input is required. It can continue as a conversation until the two parties reach an agreement.
Or, they might be passing across a crucial issue that might not need a response from you. You will spot this acronym at the beginning of a sentence or statement before the sender continues with what they want to say.
For it to appear at the start, it is like warning the recipient that what they want to say might be blunt or hurt their feelings. Sometimes, it might be surprising.
Of course, you can't use this anyhow like you would other abbreviations like 'OK' and 'TX.' Be careful with its usage to avoid spooking the other party when there is no need for it.
When To Use "LBR" on Facebook?
'LBR' is considered a conversation starter, but only in specific scenarios and not the same way you would use similar starters like 'HRU' (how are you). Check out some situations when you can use 'LBR' on Facebook:
When you have been covering something up but want to expose the actual happenings on Facebook posts or stories.
If you want to pass across an important message that might sound hurtful or surprising to the readers and your Facebook friends and followers.
When someone says something that bothers you, and you want them to know how you feel and further explain what they mean for you to understand.
If your Facebook audience assumes so much about you and your life because of how they see it on social media but want to disclose the real things on the ground to clear the air.
How To Reply to "LBR" on Facebook?
Not all 'LBR' posts, stories, comments, or direct messages on Facebook need a reply. You can ignore those that don't sound important to you.
Replies could be in the form of comments to share your opinion, a thumbs up or thumbs down depending on how you feel about the content or other response avenues like emojis and stickers.
Other Meanings of "LBR"
'LBR' could also be an acronym for:
Loyalty before royalty,
Low bit rate
Loser beyond repair
Lamin B receptor
However, more meanings cut across various sectors.
Conclusion
If you have been wondering what 'LBR' means and how to use it, it is easy. But, be careful not to be excessively real with your personal details on these socials. Keep safe regardless!