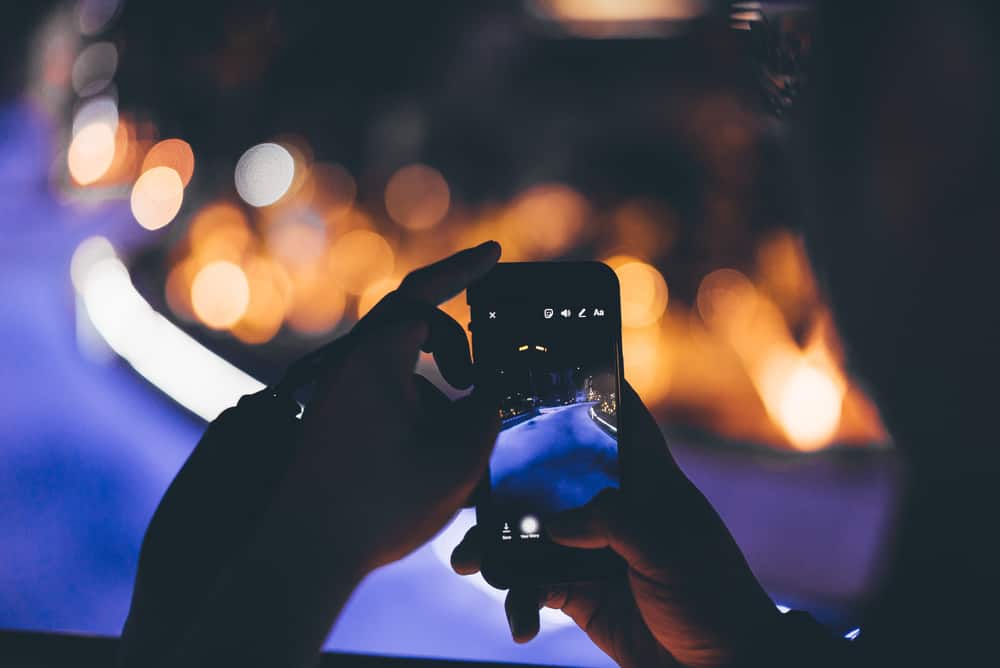 Part of the Meta umbrella, Instagram is one of the most popular and addictive social media apps. Today, it reaches more than 1.36 billion users across the world. It is all thanks to its intuitive aesthetics that allow for convenient media sharing through a few simple steps.
Still, the feature that contributes the most to its success is Stories. You can quickly provide life updates to your friends, which are removed after 24 hours, saving the clutter.
However, there can be times when your Instagram Stories may be blurry. What are the reasons behind blurry Instagram Stories?
Both hardware and software issues can cause blurry Stories. Hardware issues include a faulty internet connection or camera troubles. At the same time, the software problems can range from simple outdated app or filter glitches to more irritating problems like battery-saving and camera focusing issues.
If you ever had your Instagram Stories or Posts come up as blurry, then this is just the guide for you! You'll learn about the possible causes and proven solutions to the issues so that you get that your followers see nothing but the perfect click.
Common Causes for Blurry Instagram Stories
There are several reasons why your Instagram Story as well as your Instagram post might be blurry. Some of the most prominent ones include the ones mentioned below.
Your smartphone's camera may be broken or malfunctioning.
There may be excessive dust on the screen, or the tempered glass may become foggy.
Your internet connection may be unstable.
Maybe you took the photo without a still posture or out of focus.
You are using an old or corrupted version of Instagram.
The filter you used glitched out, or you were not using the camera through Instagram.
Fixing the Hardware Issues
You may have blurry Stories published on Instagram due to a hardware malfunction, which you can fix without even restarting your phone. Such issues can be tackled using the methods as follows.
Fix #1: Clean Your Phone Screen
The most straightforward reason you see your Story as blurry is that you have a dirty screen or foggy tempered glass.
Not many people see their screen going blurry as the process is relatively slow compared to older smartphones that don't have a sealed case.
So, if the circuits are still intact, you can make your Story more visible by cleaning your phone's screen with a wet wipe first and then applying a soft cloth. If you use a film or tempered glass, it is best to get it replaced.
Fix #2: Examine Your Internet Connection
Low internet speeds can be a viable cause for blurry Instagram Stories, primarily when you use Wi-Fi at home.
Thus, it is a good idea to check the router to ensure that other connected devices are also working fine.
Before you reset the router, it also helps to download any updated drivers.
Fix #3: Clean Your Smartphone's Camera
Many people use protective films for their smartphone cameras, particularly those who use them often.
Even so, there might be times when dust or moisture might seep in and ruin the quality of photos or videos.
That is why it pays to clean your phone's camera every three months to avoid blurry Instagram Stories.
Fix #4: Utilize a Tripod or a Selfie Stick
If you're using your smartphone camera without automatic settings, there is a chance that the camera won't keep up with the user's movement.
Recording videos or photos on an uneven surface or under changing light conditions may cause the lens to go out of focus and force you to upload a blurry Story.
It is why you should invest in a tripod or selfie stick, more so if you are someone who posts Instagram Stories while traveling.
The augment is compatible with both Android and Apple smartphones, and you can easily carry it within a small backpack.
Fixing the Software Issues
If your hardware is clean and up to date, then it might be time to dig around your phone's settings and the app to ensure everything is up to par. You can fix the software issues on Instagram using the following methods.
Fix #1: Update the Instagram App
There is a stark contrast between your smartphone manufacturer's OS updates and those that go online from Instagram.
Sometimes, they may become incompatible, especially in smartphones that run the older version of the Instagram app. It may cause the camera to disconnect or cause errors with the uploaded media.
So, please check for the latest Instagram update before publishing a Story. You can skip worrying about it if you enable automatic updates for Instagram, even through mobile data.
You can enable it in the Settings app. It usually takes less than 100 MB of data per update.
Fix #2: Check Your Phone Settings
Modern smartphones have default settings that disable non-essential app functions when the battery gets low. And most manufacturers don't consider taking photos essential.
Still, if you recharge your phone, there is a chance that those settings will remain unchanged. It might cause you to create blurry photos or videos you won't notice until you upload them as Stories.
Thus, it helps to check the graphics and battery settings once you charge your phone back up before uploading any Instagram Stories.
Ensure it is not set to low-power mode and the camera app is free of errors. For best results, allow the app access to your phone's camera so you can directly upload Stories from Instagram without browsing through your media library.
Fix #3: Switch to a Different Filter
It is a problem that is prevalent with Android smartphones. Applying filters to your photos or videos can make the area you desire to be visible blurry.
So, it is best to adjust any filter in your Story to make it as clear as possible. If necessary, try out a separate filter.
Summary
No one likes blurry images on their Instagram Stories. Sure, they might be irritating, but you can get rid of them with a few simple steps, ensuring an extended life cycle for your phone in the process.
We hope this guide gave you valuable tips for uploading Instagram Stories without blur. Yet, if you have any queries, feel free to share them in the comments below.