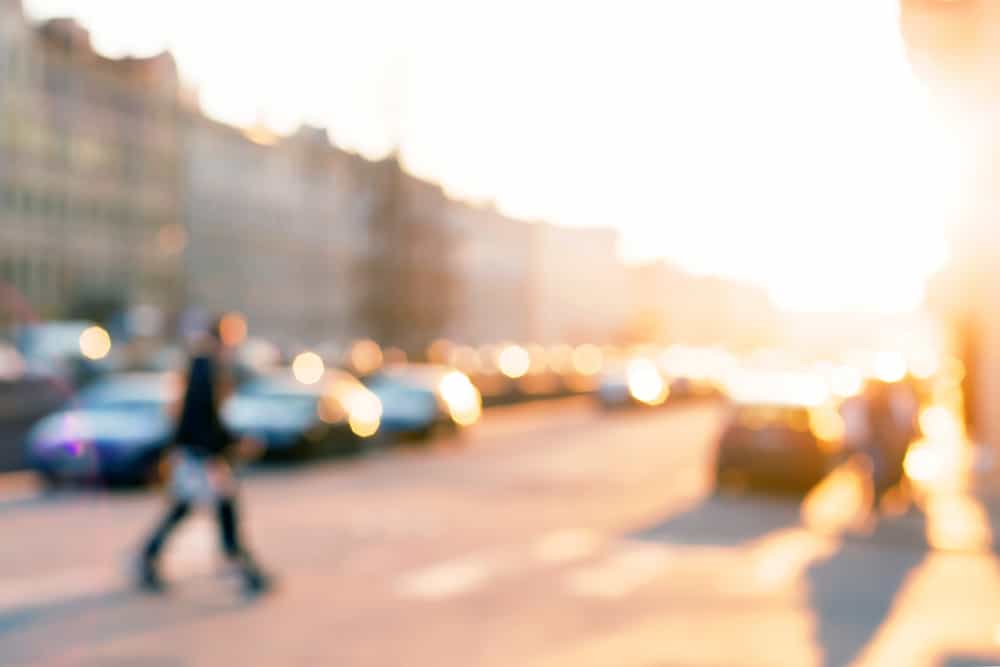 If you've been using TikTok for a while, you may have noticed that the quality of your videos isn't as good as it used to be. Many users report poor video quality on the app, and it seems to be a problem with the latest update. Here's what you need to know about why your TikTok videos are low quality and how to fix it.
If your TikTok video quality is low, there might be a problem with your mobile phone or camera resolution. Also, TikTok's maximum video quality is 1080p. Whether making 4K videos or with higher resolution, TikTok will compress them and show a maximum of 1080p to the users.
This blog post will discuss the video quality issues in TikTok and how to fix them. To know more about it, keep reading.
Why Are My TikTok Videos Low Quality?
There are many factors that could play a role in making a high-quality video seem low-quality. Let's look into the factors that can cause low video quality content.
You're Not Using TikTok Camera
TikTok offers its in-app camera feature where you can record a live video. The TikTok camera is optimized for the platform and thus usually provides the best results.
Your Camera Screen Resolution
The recommended video quality by TikTok is 1080p, which is the maximum. While making a video, ensure that your camera resolution is 1080p. If your camera resolution is 4K, TikTok will automatically resize your video to 1080p. That means you make high-quality video content, but TikTok doesn't allow for higher than 1080p, and it can be a reason you might be thinking why my video quality is not as good as I made.
Your Internet Connection
Your video quality is directly proportional to your internet quality. The higher the internet quality, the better the TikTok video quality. So make sure that your internet is high-speed to watch your video at high quality.
If you are using a low-speed Internet connection, TikTok might automatically send you a lower-quality version of the video to avoid the video lagging or stuttering.
Set TikTok Video Dimensions
While recording video in your camera, ensure that the camera setting is perfect for TikTok video requirements. TikTok recommended video setting is as follows:
Maximum Video Resolution: 1080p x 1920p
Maximum Video Size: 287.6 MB
Video Type: MP4 or MOV
H.264 codec
How To Improve TikTok Video Quality
Improving video quality on TikTok may depend on several factors, including the device you are using, the internet connection you have, and the settings you have chosen for your account. However, here are some tips that may help:
Make sure you use a suitable quality device with a strong internet connection.
Adjust your settings to high definition (HD) if possible.
Avoid using too many filters or special effects, as these can often reduce video quality.
Try shooting your videos in landscape mode rather than portrait mode wherever possible.
Adjust tripod for stable filming.
Edit your videos in an app like Adobe Premiere or Final Cut Pro X. These apps allow you to adjust the resolution, frame rate, and other settings that can affect video quality.
How Do I Fix Blurry Video Quality On TikTok?
You might have faced blur video quality. Well, it's a common issue that can happen in TikTok videos. Follow the guide to get rid of this issue.
Cellular Connection
To avoid blur video quality in TikTok, connect your device with high cellular or WiFi connection. If your phone is not connected to a stable internet connection, the video quality will be significantly lower.
Increase Video Quality
You might be watching a video in low-quality resolution; when watching, set the video quality resolution from low to high. Increasing video quality is the best method to avoid blur videos.
Restart Phone
Try restarting your phone and opening TikTok again to see if that fixes the issue.
Conclusion
In conclusion, TikTok videos are low quality because the app limits the resolution and framerate of videos to save bandwidth. I hope now you have your answer to why my TikTok videos are low quality. To sort out the problem, follow the methods discussed above, and you'll be able to get quality videos but are limited to 1080p.
If you are curious about watching 4K resolution videos, it's generally best not to rely too heavily on TikTok for high-quality video content. To get better resolution and framerate, try using YouTube instead.
Frequently Asked Questions
How To Improve TikTok Video Quality Android?
Here are a few tips:
1) Update your Android to the latest version of your phone and keep it upgraded.
2) Use a high-quality mic set for better audio quality.
3) Use a tripod or stabilizer to get a smoother look when recording videos.
4) Download a good video editing app for Android.
Why Is My TikTok Camera Quality Bad on iPhone?
TikTok is a very resource-intensive app that requires good features in your iPhone. If your phone doesn't meet those requirements, the quality of the videos you record will be poor. You may also experience lag and other performance issues.