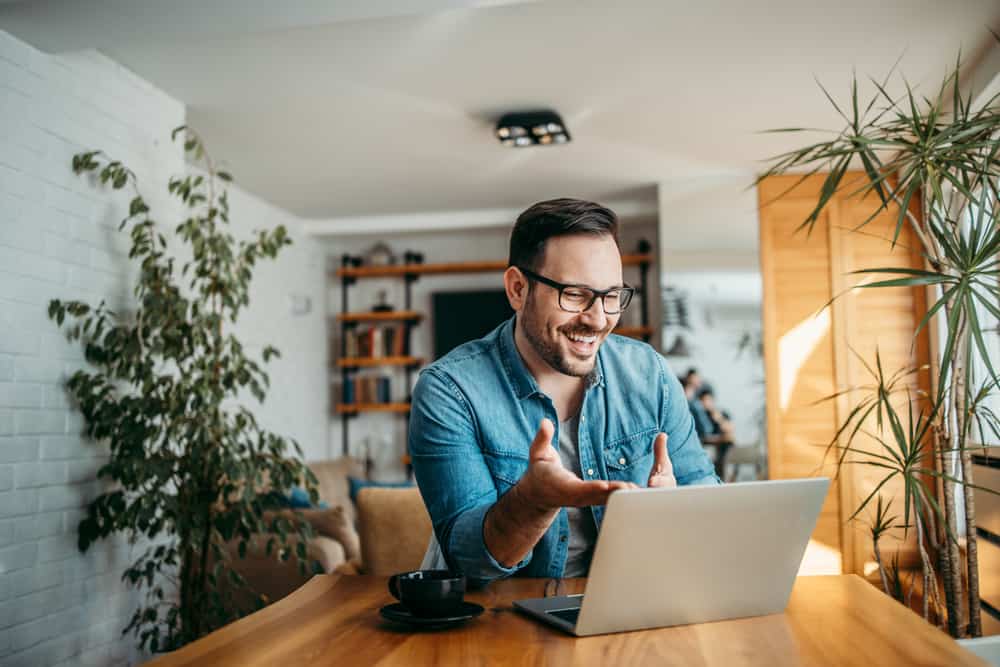 Have you ever wanted to record a Discord call? Whether it's for reference or just for fun, it's easy to do! Discord is an excellent platform for voice and video calls, and you can easily record your calls using a third-party call recorder. The app allows users to communicate via voice or text in real-time.
Be it a video game, business meeting, or study session, you may benefit from recording the call. To know how to record Discord calls, you must know that the platform doesn't have any in-built feature to do so. For starters, you need to create a server to use third-party recorders and an active account to make and receive calls. You may use applications such as Craig Bot or Audacity to make a recording. 
Keep reading to learn how to record Discord calls. Note that recording private calls is illegal and may be a breach of privacy if you use it without the participant's permission. So, be mindful of how you use the recordings.
How To Record Discord Calls
If you're using Discord on a phone or tablet, the in-built feature of the device to record audio/videos may not work.
You'll need to use third-party tools to record and save files successfully. Third-party app requirements to record will be the same for PCs too.
Method #1: Record Discord Calls With Discord Craig Bot
Crag Bot is a voice channel recording bot that offers multi-channel recording. With this multi-track feature, you can record and store separate audio files for each speaker. This makes editing easier and less chaotic. The app works on mobile as well as PC.
Here are the steps to record using Craig Bot on a PC.
Go to Craig Bot's website.
Click the "Invite Craig to your Discord server" button and log in if necessary.
Select the Discord server you want to record and click "Continue."
Review the permissions, click "Authorized," and complete the captcha.
Join the Discord voice channel where you want to record.
Type /join in the text channel and select the channel where you just joined.
Send the command/message to start recording the calls.
Click on the "Stop Recording" button when done with the recording.
Craig will send you a DM where you can download your recordings.
The steps for mobile users are similar: invite the bot to your server, use the /join command, and stop recording when done.
You can record calls using Craig only if you're the creator of the server. It won't work if you're attending the call and want to keep a recording.
Method #2: Record Discord Calls Using Audacity
Audacity is an audio recorder/editor that works on Linux, Windows, MacOS, and GNU, to name a few. Read and find out how to use it to record Discord calls.
Here's how to record Discord calls with Audacity.
Go to the official website of Audacity to download the software.
Install the software and open it once done.
Click on "Edit" on the top-left corner of the home screen.
Navigate to "Preferences" from the drop-down.
Pick the set "Playback" and "Recording" devices.
Click on the red dot button at the top of the screen to begin the recording.
Join a Discord channel you wish to record and start.
Method #3: Record Discord Calls Using OBS
OBS, short for Open Broadcaster Software, is a free, open-source recording platform. Here's how you can use it to record Discord calls.
Go to the OBS website to begin the software download.
Pick a version that's best compatible with your device and run it.
Open OBS and click on "Sources," and then click on the "+" symbol.
Choose "Audio output capture" from the drop-down menu.
Tap on the "Create" option.
Select the audio input device and then click "OK."
Go to the "Properties" menu to pick an output device and click "OK."
Start recording using the controls.
Things To Consider When Recording a Discord Call
If you're thinking of recording a Discord call, there are a few things to consider first.
Privacy of Others
If you're recording a call with multiple people, ensure everyone is okay with being recorded. If even one person doesn't want to be recorded, it's best not to do it. Be aware of what's being said on the call.
If there's sensitive or confidential information being discussed, make sure to edit out those parts before sharing the recording. Depending on the region, it may not be allowed to record Discord calls, so check the restrictions and rules to be safe.
Recording Purpose
Think about why you're recording the call. Is it for personal use, or are you planning to share it with others? If you're planning to share it, have everyone's permission first.
Also, record in a quiet environment to avoid background noise. Use a good-quality microphone to ensure clear audio.
Type of Recording
What kind of recording do you want? You can use the built-in Discord audio recorder if you wish to record the audio. However, you'll need to use a third-party video recorder if you want to record video.
Conclusion
Recording a discord call can be a great way to keep a record of a conversation or just to have a backup in case you need it. Now you know how to record Discord calls via the explained third-party tools.
Recording a Discord call can come in handy to capture memories or meaningful conversations, but make sure you do it with everyone's consent and for the right reasons.