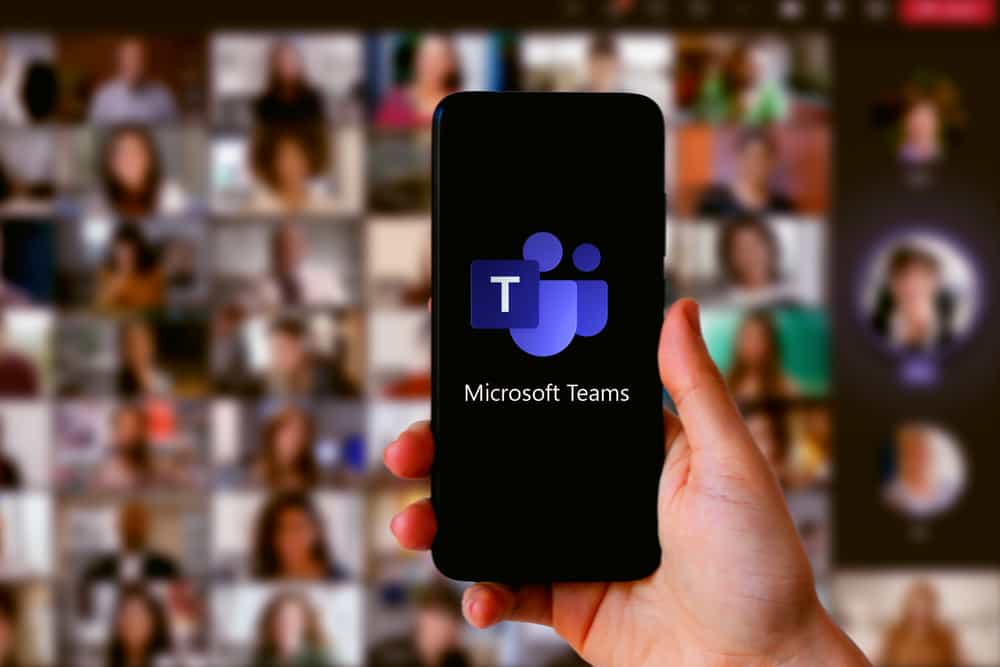 Technology is constantly evolving and adapting to the needs of users. If you are interested in any job, whether in a company or as a freelancer, one step to ensuring that your skills match the job market's needs is applying for an interview.
While there are many types of interviews – phone interviews, Zoom interviews, and on-site interviews – Microsoft Teams Interviews are among the most popular.
They're fast and efficient and can be joined with just a click on the meeting link. But what exactly are Microsoft Teams interviews?
As tech companies continue to struggle in today's competitive job market, a Microsoft Team interview is often the best way for potential employees to display their skills. It is ideal for companies to gauge potential candidates for an upcoming position. 
In this article, we take an in-depth peek at the Microsoft Teams Interview and examine the preparedness for interviews on the platform.
What Is Microsoft Teams?
Microsoft Teams is a collaborative workspace that helps teams stay organized and connected. It's part of the Microsoft Office 365 suite of productivity tools, including apps like Word, Excel, and PowerPoint.
With Teams, you can chat with your coworkers, share files, and work on projects together. You can also create different teams for different projects, and each team can have its chat, files, and tasks.
Microsoft Teams has been around since March of 2017 with over 270 million active users and has helped companies get an idea of what type of employee they are hiring.
Teams are a great way to boost productivity and collaboration within your company. It is an excellent option if you're looking for a tool to help your team work better together.
What Is a Microsoft Teams Interview?
Microsoft Teams offers companies an excellent platform for conducting interviews with ease. It is a collaborative communications platform that works with organizations of all sizes.
Teams let anyone on the team chat, share files, and collaborate on tasks. Moreover, the platform has an efficient system of organizing meetings over voice or video chat.
You only need to share the link to the meeting with the candidate so they can join the meeting, and you're well on your way to conducting a successful interview on Microsoft Teams. 
When looking for a new job, it's essential to know what a Microsoft Teams interview consists of.
A Microsoft Teams interview typically includes questions about your teamwork experience and abilities to work as a team.
You'll also likely be asked to show off your skill set profile and discuss a project you worked on in detail. To stand out in a Microsoft Teams interview, ensure you are prepared with relevant examples and knowledge about the product.
How To Prepare for a Microsoft Teams Interview?
Before you take a Microsoft Teams interview, it's essential to make sure you are prepared. Here are some tips: 
Download the Microsoft Teams app and create a new team. This will provide you with a place to start preparing for your interview. 
Familiarize yourself with the basics of MS Teams. First, understand what it is: Microsoft Teams is a web-based platform for team collaboration that lets users communicate and work on files from anywhere in the world.
Become familiar with common questions the interviewer may be asked during an interview. For example, know how to respond when asked about your skills and strengths and what plans you have for growth in the future. 
Present yourself well. You may give the wrong impression if you do not show what you offer through your personality. Remember that though this is not an on-site interview, you still have to appear on the call virtually, and for that, you need to dress well, have proper lighting in your room, and have a transparent and professional background.
It's Always Good To Have Backup
You can never predict when technical issues may arise. The laptop battery of your interviewee may run out, and a storm might knock down your internet connection. Regardless of how uncommon these occurrences may appear, make a backup plan. If something goes wrong, you and the candidate may avoid rushing by changing to a phone interview or postponing your Microsoft Teams appointment.
To Wrap Things Up
In conclusion, Microsoft Teams allows users to communicate and collaborate through instant messaging, video chat, and file sharing. It's an excellent tool for businesses of all sizes.
If you're interviewing for the desired position, be sure to study on the platform and familiarize yourself with its features. Good luck!