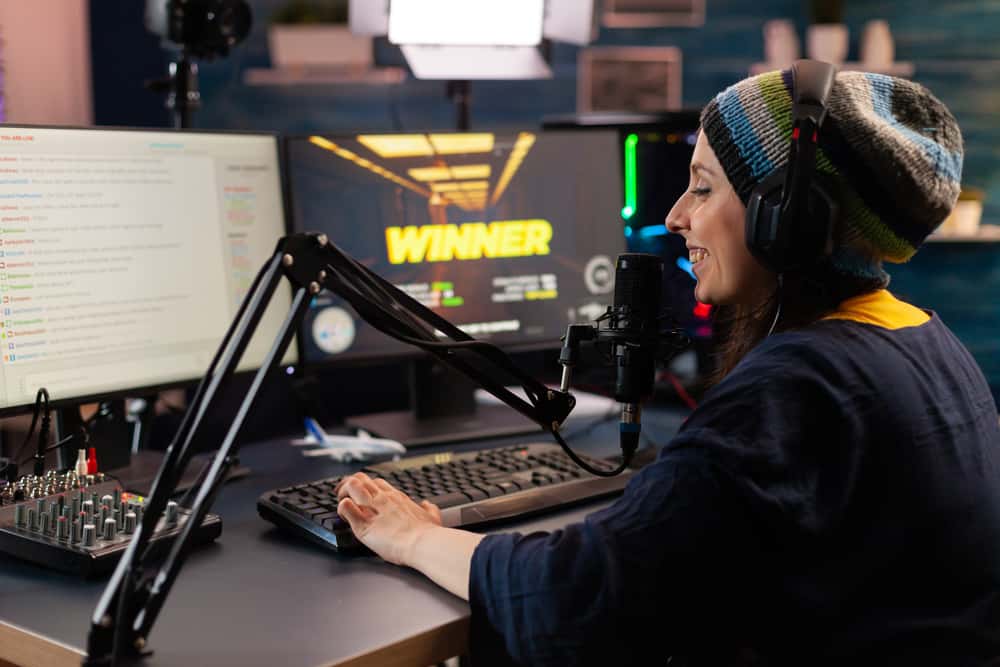 Oculus Quest 2 is the virtual reality (VR) headset churned in Meta's factories.
This VR headset comes with many games, apps, TV shows/movies, concerts, and other experiences that can indulge you so much that you forget about real-life problems.
Ironically, Quest 2 was launched in 2020 during the pandemic when people actually wanted to forget real life.
Discord is the chatting platform for gamers where you can stream everything you want, from games to movies/shows to your friends.
If you want your friends to experience the surreal virtual reality world of Oculus Quest, you can stream it on Discord. Want to know how you can stream Oculus Quest 2 to Discord? The answer is simple and requires only a few steps.
To stream Quest 2 to Discord, you must cast Quest 2 on your PC browser. The good thing is that you can cast Quest 2 on a PC without any third-party app using the Oculus casting link. After doing this, you can use the screen share feature of Discord to stream it to your friends on any voice channel.
With our step-by-step guide, you can stream Quest 2 experiences with your poor friends who cannot afford this cool gadget themselves on Discord. Let's explore the entire process of it.
Complete Guide on How To Stream Quest 2 to Discord
Oculus Stream 2 was launched in the fall of 2020 by Meta. It was an extension of the Oculus headsets family. Ever since its launch, the headsets have seen a constant surge in their popularity.
With Oculus headsets, everything you need is in your little device. You can enjoy many VR experiences in these headsets without resorting to any other protocols.
These VR headsets have everything you need — from games, movies, TV shows, concerts, and many other experiences.
On the other hand, Discord is the platform that allows you to chat with your friends on text and voice channels. You can also stream your games, movies/shows, or videos you watch in real-time with your audience on Discord.
The good news is that you can also stream Oculus Quest 2 on Discord without the help of any third-party protocol or software through Quest 2 casting system.
Step #1: Cast Oculus to Your Computer
This step is the most crucial. Luckily, you do not need any third-party app to cast your Meta Oculus Quest 2 to your PC.
Unless you do not cast Quest 2 to your PC, you cannot use the screen share option on Discord to share your virtual reality experiences.
Follow these steps:
First, ensure your Quest 2 and PC run on the same Wi-Fi network.
Next, open either Google Chrome or Microsoft Edge browsers. You must use Google Chrome or Microsoft Edge browsers to cast Quest 2 on your PC, as Quest casting works in these browsers only and not others. 
On your browser, navigate to Oculus.com/casting.
Enter your Oculus or Facebook credentials to log in. You must log in with the same account on both PC and Oculus. 
After login in, you can see some casting options. Leave them be for a minute, as we have to do some other work on your VR headsets.
Now, press the Oculus button on Quest 2 controller.
Click on the share option (arrow icon) from the menu at the bottom.
On the window that opens, click on the "Cast" option.
Under "Available Devices," you can find your PC if you have set up everything perfectly, as explained above. Select it and click "Next."
If you have followed all the steps perfectly, your Quest 2 will start broadcasting on your PC browser. Everything else is a piece of cake.
Words of Advice
Make sure your Quest 2 and all casting devices are up-to-date.
Step #2: Stream to Discord
Once you have broadcast your Quest 2 screen on your computer, you can stream it on any voice channel on Discord.
There are two ways to do it.
Method #1: Use the "Share Your Screen" Option
The first is as follows:
Open Discord on your PC.
Select the server from the left panel.
Join a voice channel where you want to stream.
Click on the "Share Your Screen" option at the bottom.
Select your browser window where Quest 2 broadcasts.
Tweak the streaming settings.
Hit the "Go Live" button to start the stream.
You can send an invitation link to your friends to join your stream.
Method #2: Add Browser as a Game
Alternatively, you can add your browser as the game on Discord by going like this:
Open Discord on your PC.
Click on the settings icon at the bottom left.
Select "Registered Games" from the left navigation.
Click the "Add It" button.
Select your browser from the options.
Exit the settings and click the stream button at the bottom left.
Select the voice channel and tweak other settings.
Hit the "Go Live" button.
Conclusion
Oculus Quest 2 by Meta is one of the most popular VR headsets with infinite experiences waiting for you. You can enjoy all these experiences by streaming them on Discord.
Use our guide to first cast your Quest 2 on your PC and then use the screen sharing feature on Discord to share your games, movies, shows, concerts, and other experiences with your friends on Discord.
Try it out and keep sharing your virtual reality experiences with friends on Discord to amplify all those fun moments.