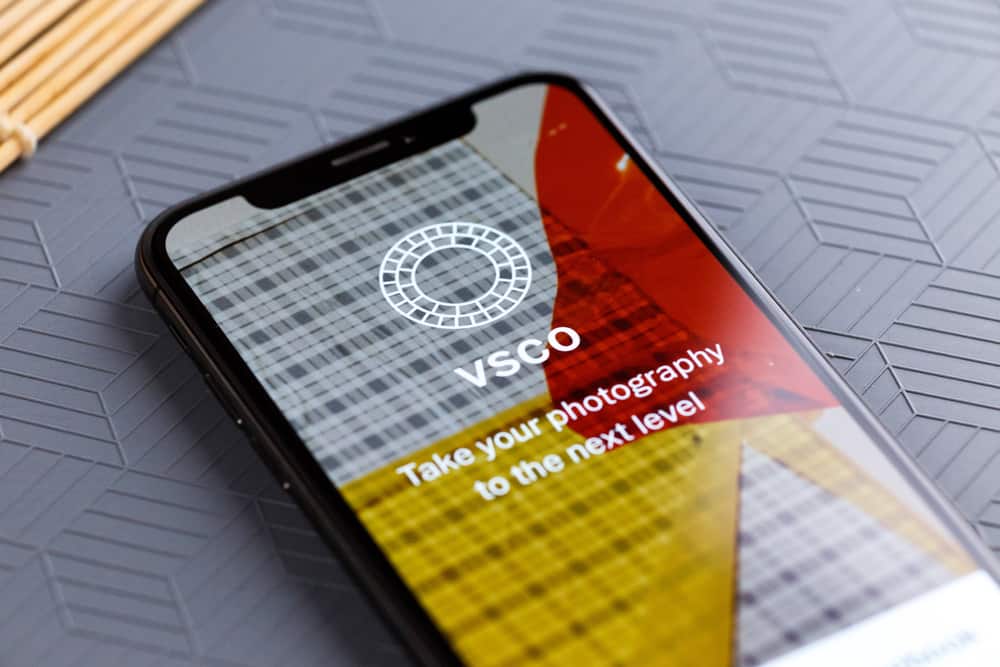 There is close to zero social interaction on VSCO (vis-co). When put side to side with Instagram, you'll notice a colossal difference. VSCO has no comment or a like feature limiting interactions on the platforms. Also, you can't tell who is following you.
VSCO has a more 'professional photography' feel compared to Instagram. There's a catch to this. You can get the social media interaction you desire by linking VSCO and Instagram.
Adding your VSCO profiles on your Instagram Bio lets you share your professionally edited photos with your followers. You need to copy or manually write the VSCO link and input it on the Instagram bio. 
Let me break down how to add VSCO to your Instagram bio for you with a step-by-step procedure. I will also touch on the advantages of VSCO and problems that might occur when adding VSCO to your Instagram bio.
Why VSCO?
Its photo editing capabilities surpass most social media platforms. VSCO gives users access to advanced photo editing tools. Creators can use the free version or get a yearly subscription to access premium editing features. 
Interestingly, beginners, intermediate creators, or advanced photographers can use the app. It has an easy interface, lots of editing tools, and a camera option. The platform mainly focuses on creating high-quality photos rather than on social media interaction.
Thankfully, you can share the pictures on other platforms like Instagram. Therefore, it's a great idea to link your VSCO to your Instagram account. 
Adding VSCO to Instagram Bio
Step #1: Start the VSCO App
Launch the app by tapping the VSCO app icon on your device. 
Step #2: Copy the VSCO Link 
There is a smiley emoji at the base of your launch screen. Click the smiley emoji to access the profile page. You'll see an edit option under your username. Select it to get your profile link address. 
Step #3: Launch Instagram App
After copying the VSCO link, access your Instagram account. Tap the Instagram icon to open your account. 
Step 4: Add the VSCO to Your Bio
Head to your profile page by clicking the person or profile icon at the rear right end of the screen. 
The tap directs you to the profile page. Tap "Edit Profile" and head to the "Website" section to add your link. You may have to restructure it before adding the link. Rewrite the link and add your user name to the link. 
Here is a typical VSCO link plus a user name: "www.vsco.co/janedoe" or "vsco.co/janedoe."
Manually write the link on the website section. Tap the "Done" button to save the changes. 
And that's it. You've attached a clickable VSCO to your bio.
VSCO Link Is Not Loading
A VSCO may fail to load after attaching the link to the bio. These are some of the reasons your VSCO link is not working. 
Wrong Format
Check your link format. Is it too long or short? Do you have a user name attached to the link? Did you use a backslash or forward slash? Use a forward slash if you mistakenly used a backslash. 
Also, check if the link is on the right section. A link on your bio can only be clickable if you put it on the website section. 
Broken Link 
Check whether you added a broken link. It could be because of a typo. If you manually wrote the link, recheck every character. Undo any typo on your user name or VSCO link address. You can also delete the link and retype it. 
Link Compatibility
Your VSCO link may fail to work because Instagram blocked it. Copy it into a browser and check whether it's working or broken. If it's working on the browser, Instagram blocked the link.  
More Than One Link 
Instagram allows one link at a time. You may have to delete an existing link before adding your VSCO to your bio. 
Poor Internet Connection 
You require an internet connection to use Instagram or access any site through Instagram. Restart or switch to another internet connection. 
An Outdated Instagram App
It could be an outdated Instagram version. Update your Instagram app via app or play store.
Cache 
A filled-up cache can affect your Instagram functionality. If that's the issue, clear your Instagram cache.
Go back and reload the link. It should lead you to your VSCO profile. 
Concluding Thoughts 
VSCO lets you create top-notch Instagram photos without hiring the service of a professional photographer. You can use as many filter options as possible.
However, there is limited social media interaction on the site. Therefore, link your VSCO to your Instagram to direct traffic to your VSCO profile. 
FAQs
Can I share a VSCO photo on Instagram?
Yes, you can. VSCO allows the publishing of VSCO photos on other platforms. You need to enable sharing by tapping the Social. Go to your profile, and on the Setting Page, choose the "Social" option.