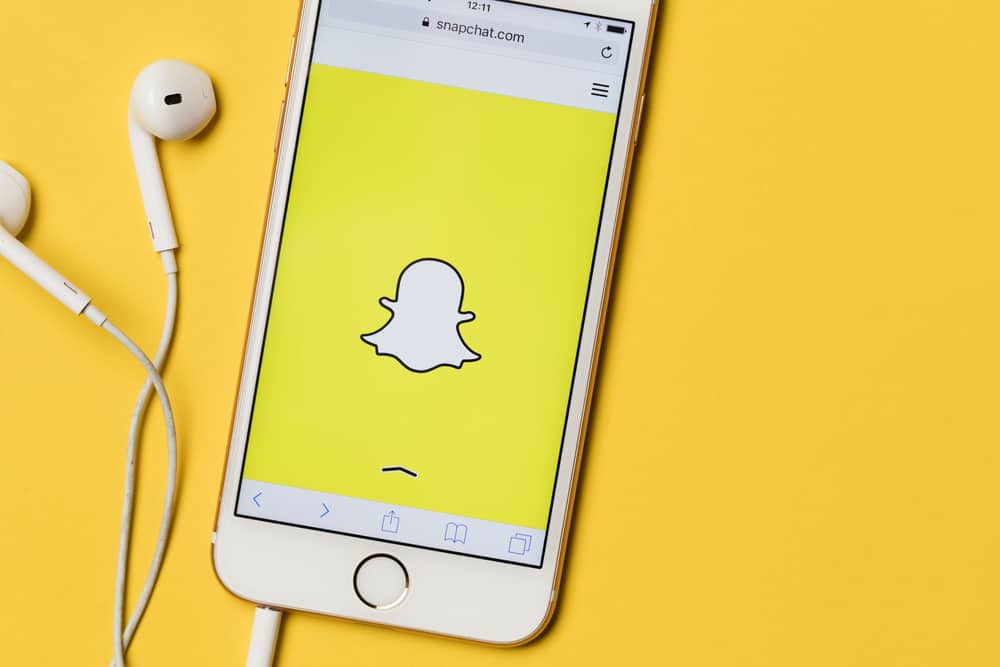 Didn't you just watch this cute video on Snapchat where a dog chasing its tail was being played on a loop? And now you are wondering how to make such a boomerang on Snapchat. Wait – can you even make boomerangs on Snapchat?
You cannot make boomerangs on Snapchat. That feature is reserved for Instagram. On Snapchat, the feature of looping a part of the video is called "Bounce". You can loop any part of the video for a minute using the Infinity icon on your screen.
If you want to add some bounce to your snaps, you are at the right place to know all the steps and tips about it.
Bounce – The Boomerang for Snapchat
Snapchat doesn't have a "boomerang" feature. What it has in that place is called "Bounce". Though both Bounce and boomerang play your short video in a loop mode, they are not exactly the same.
Boomerang lets you loop a shorter video, but Bounce allows you to loop a longer video.
You can choose a particular point in your video where you want the loop to be. Simply using the slider is enough to set the starting and ending point of the loop (more on this soon).
So, Bounce is more like making a boomerang on a part of a long video.
One Second of Looping
You cannot limitlessly loop an extended part of the video on Snapchat. A bounce typically consists of a second in the video.
How To Use Bounce on Snapchat
If you have used boomerang on Instagram before, using Bounce will be easier for you. But before we get into the steps, make sure you update your Snapchat app. Many people complain of not finding the feature simply because their apps are outdated.
Considering you have updated your app and are all set to use Bounce, let's get started:
Open the Snapchat app on your phone
Click on the camera button at the lower part of the screen.
Keep holding this button to record the video and release it once you're done recording.
Tap the infinity icon on the right-hand side of the screen.
You will get a slider to set the bounce. Move the slider to choose a part of the video where you want the bounce to be. For instance, if you shift it to the extreme right, the bounce is there at the end of the video.
After you put the bounce on the right part, check the quick preview for a final look. You can edit again if you want the bounce on some other part.
And that's all! You can now save the video, share it with your friends, or put it up as your Snapchat story.
How Can Android Users Do A Boomerang On Snapchat?
Android users can resort to other options for looping. These options do not exactly work like bounce, but they are still pretty good.
Limitless Snaps
It is one of the oldest Snapchat features, where you can choose the number of snaps you want to take. Then, those snaps will keep on playing as an infinite loop. Check the Infinity icon to get this feature.
Regular Looping
Regular looping is all about looping the videos without any back and forth motions. If you have been using Snapchat for quite some time, chances are that you are already familiar with this feature. Double tap on the Infinity icon to put a regular loop on a video.
Time to Make Bounce Look Better
Snapchat lets you add stickers, links, and texts to bounce videos – just as you do with all other Snaps. So, the "T" icon will let you add text, and that sticky note icon is for the stickers. Explore more editing options to make your snap stand out!
Endnote
You can add a loop at any part of a Snapchat video using bounce – and not boomerang! Since the feature is only available on iOS, Android users will have to use other looping options.
Frequently Asked Questions
Can I boomerang videos without using Bounce on Snapchat?
You can use limitless Snaps or regular looping to boomerang videos without Bounce. These two might not work the same way as Bounce, but they get the job done.
Can I save Bounce from Snapchat on my phone?
You can save a Bounce video from Snapchat on your phone. Tap the downward arrow button at the lower part of your screen after adding bounce to the video.