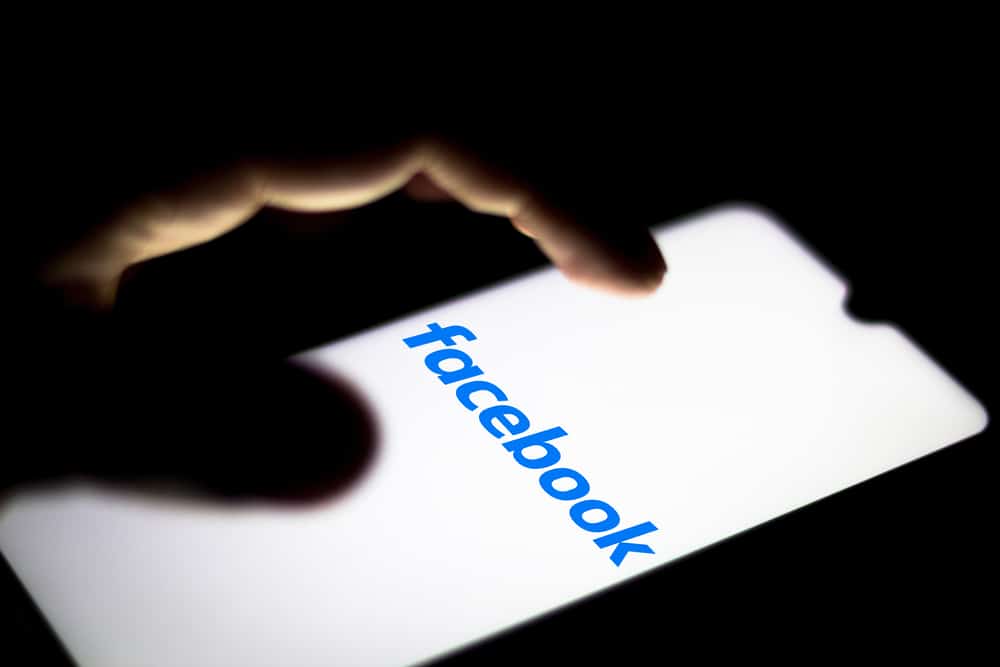 Facebook really needs no introduction. With almost 3 billion people in the world active on the app, Facebook is the world's largest social media network. You almost surely have a Facebook account, but chances are you don't know how to start a new paragraph on Facebook, and that is probably why you're here.
If you're writing a lengthy status update, comment, or chat message on Facebook, you might consider breaking it into paragraphs. You're probably used to doing this in other programs by using the "Enter" or "Return" key, but Facebook tends to be more complicated than that. The method for adding a new paragraph varies depending on the nature of your post and how you use the site.
Fortunately for you, you've come to the right place. We'll show you how to include paragraphs in your Facebook posts, whether in the comment box, in your status updates, or in Facebook Messenger. So, let's begin.
Paragraphs in Comments
The "Enter" key doesn't always start a new paragraph when you add comments. It works only on smartphone and tablet apps, as well as most mobile browsers. However, when you type a comment on the Facebook desktop site on your computer, pressing the Enter key delivers the comment. To create a paragraph, hold down the "Shift" and "Enter" keys simultaneously.
There's also "The Double Press" approach, which works whether you're on Facebook via a PC browser or smartphone app.
If you want to add a new line when using your PC browser, simply hit the 'Enter' key twice on your PC keyboard. This will automatically result in a new line break or paragraph.
Paragraphs in Messages
For smartphone users, adding a new paragraph to Facebook messages is usually as simple as tapping the 'Done' or 'Enter' button on the screen's virtual keyboard. When you press it, it'll automatically insert a line break. However, you would need to press 'Send' in your Messenger app to send the message.
To make a new paragraph on a PC, press the "Shift" and "Enter" keys simultaneously, or modify the chat settings by going to "Options" in the little chat window, selecting "See Full Conversation," and unchecking the "Press Enter to send" option. When in conversation mode, you can now create new paragraphs by pressing the "Enter" key.
Paragraphs in Status Updates
Updating your Facebook status is a big deal. If you want to pass across a long message, it's advisable to post the update in multiple paragraphs to enable easy reading.
If you're using Facebook on your PC and want to add a new paragraph to a status update, just follow the instructions above by clicking the "Enter" key twice. This action creates a line break after your first paragraph, allowing you to begin typing the next. It also applies to mobile browser status updates and the Facebook app, whether using a smartphone or tablet.
"The Double Press" shortcut key combination isn't only restricted to Facebook. It's also very usable in many other apps when you want to insert a new paragraph or line break manually.
Conclusion
We can only speculate why Meta doesn't provide a specific option for creating new paragraphs on Facebook. That said, we all know that in the future, the opportunity to add a new paragraph and possibly some other techniques to make our content look more appealing will most likely become available. But for the time being, we seem to have no choice but to rely on the "Shift and Enter" function and the "Double Press" approach.
Frequently Asked Questions
What happens to deleted friend requests?
When you refuse or delete a friend request on Facebook, the person who sent it automatically becomes a 'follower,' which means they see when you post something new, comments, or an updated bio, provided those updates are public.
Why do I see the same posts repeatedly on Facebook?
Sometimes a post that you've already seen will move to the top of your Feed because many of your friends have liked or commented on it. This helps you see popular posts and conversations that your friends interact with the most.
Do deleted friend requests automatically become followers?
When you receive a Facebook friend request and either ignore or remove it, the person who sent it automatically becomes a 'follower,' which means they see when you post something new, a photograph, comments, and an updated bio, assuming those updates are public.
Is it possible to have two accounts on Facebook?
Maintaining more than one personal account is not in line with the Facebook Community Standards. If you wish to represent your company, organization, brand, or product on Facebook, you may establish and administer a Page using your personal account. That aside, it's not allowed and can lead to a blocking of one or both of your accounts if you're caught.