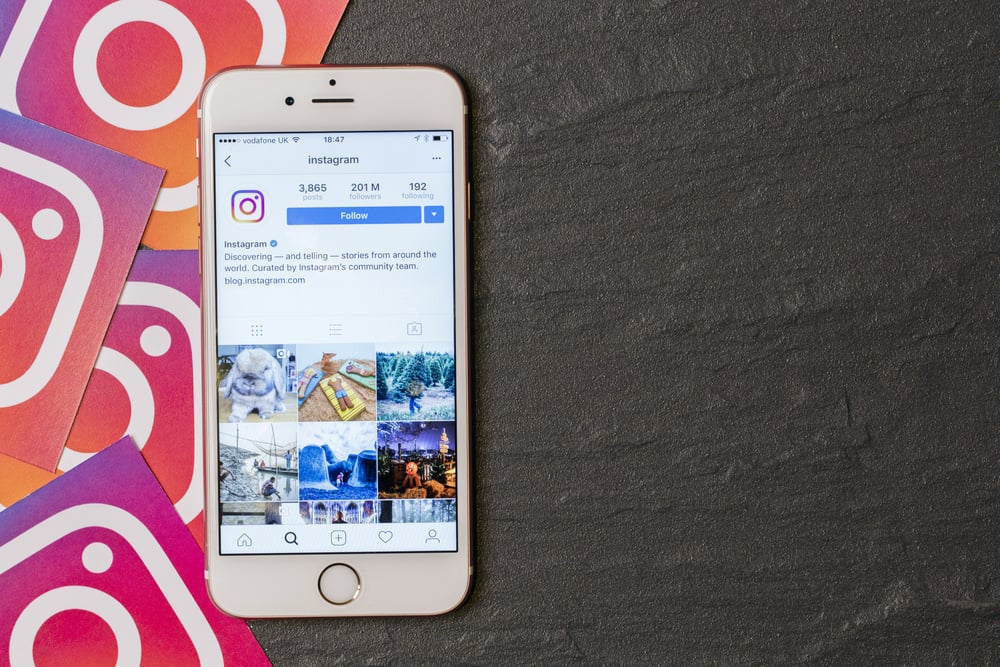 Similar to Facebook, Twitter, or TikTok, Instagram has been one of the most favorable social platforms. The biggest plus of Instagram is its ability to boost reach and engagement through reels and hashtags.
Thus, this is a fertile ground for creators (like digital artists) to land on. You can post digital art on Instagram by uploading your work, adding filters if you wish, and fulfilling the post description.
This article will provide you with complete instructions on posting digital art on Instagram. Now, let's dive deeper into the details!
Step #1: Login or Sign Up to Instagram
Instagram is a great tool that connects you with those who have a passion for digital art. To post your "Art Masterpieces" on this platform, please use your verified email and password for the login process.
If you haven't been an Instagram user yet, don't worry. You can create a new account within a few minutes.
Go to the App Store or Google Play to download the Instagram app. Then, open it and select "Sign up".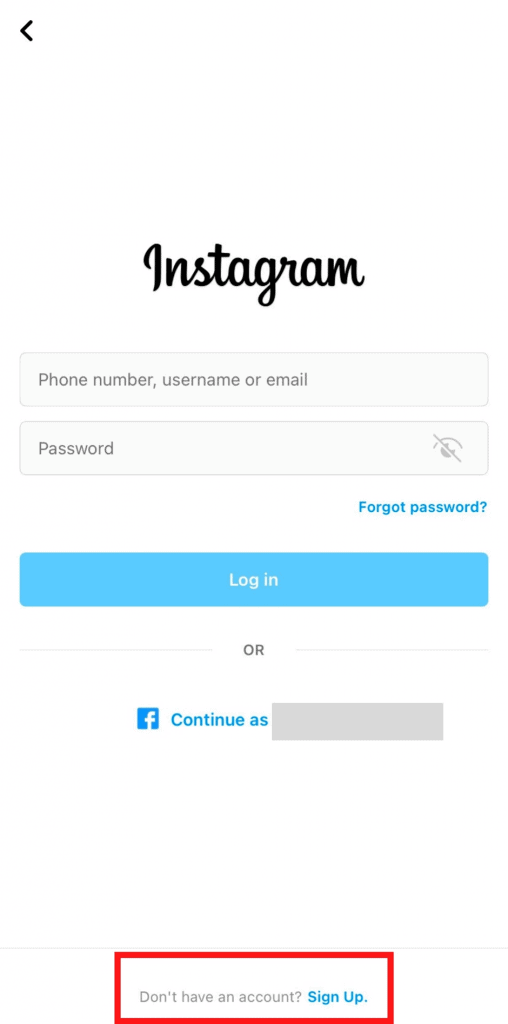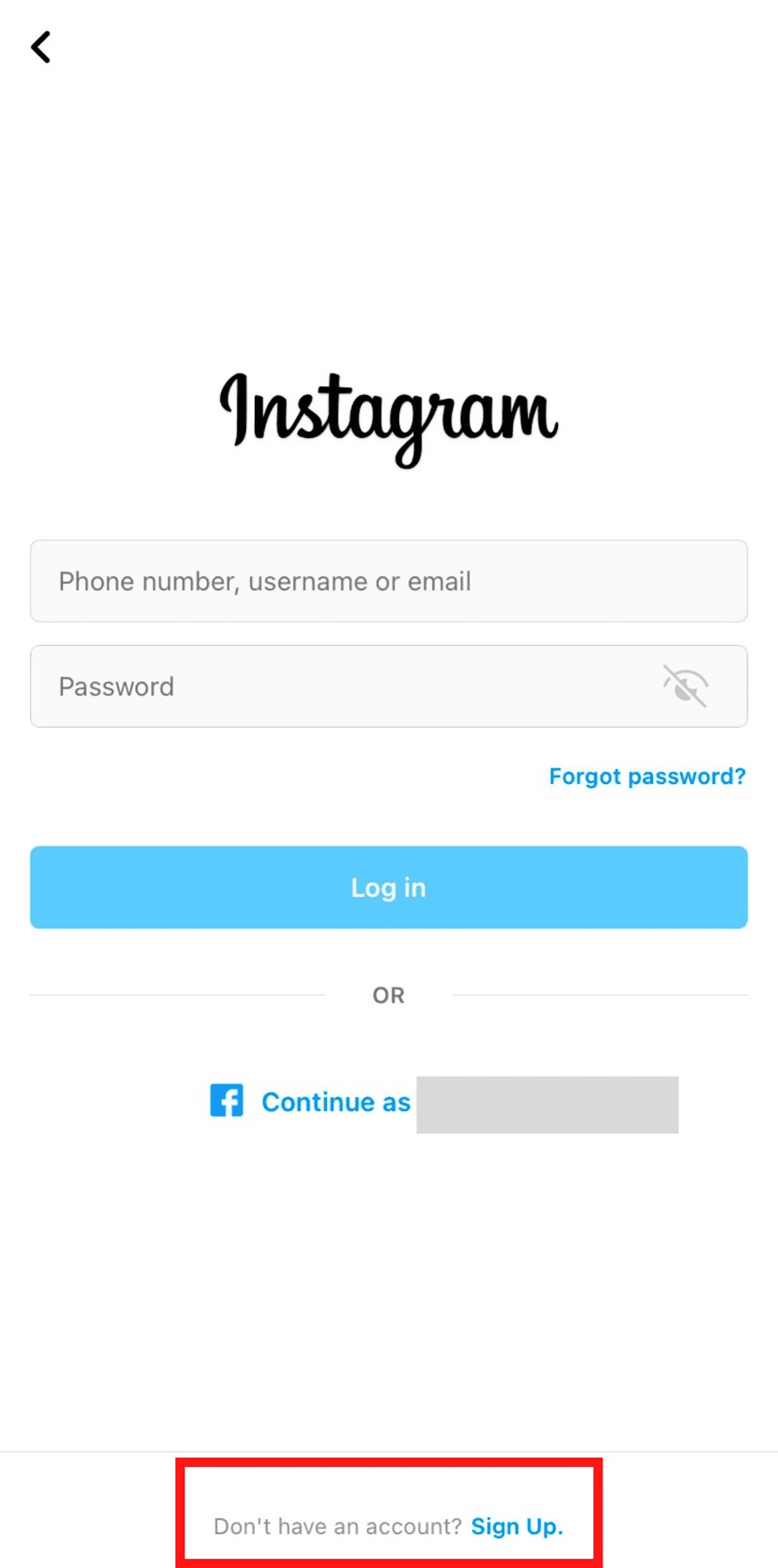 You'll be able to connect your Facebook account with Instagram. By doing this, all your information will be synchronized between two accounts. Otherwise, you can choose to sign up by phone or email.
After the verification, you'll need to provide your username, birthday, and password. Now, you've officially become a newcomer to Instagram.
It's vital to set up a professional profile on Instagram. Think about your target followers and clients to edit a proper profile picture as well as a bio description. And, don't forget to switch your account status to "public" so that other Instagram users can see your whole posts.
Step #2: Upload Your Digital Art to Instagram
This step requires you to navigate to your Profile page and hit the Plus icon to create a new post. Pick the image of your digital art or a video showing how you complete it.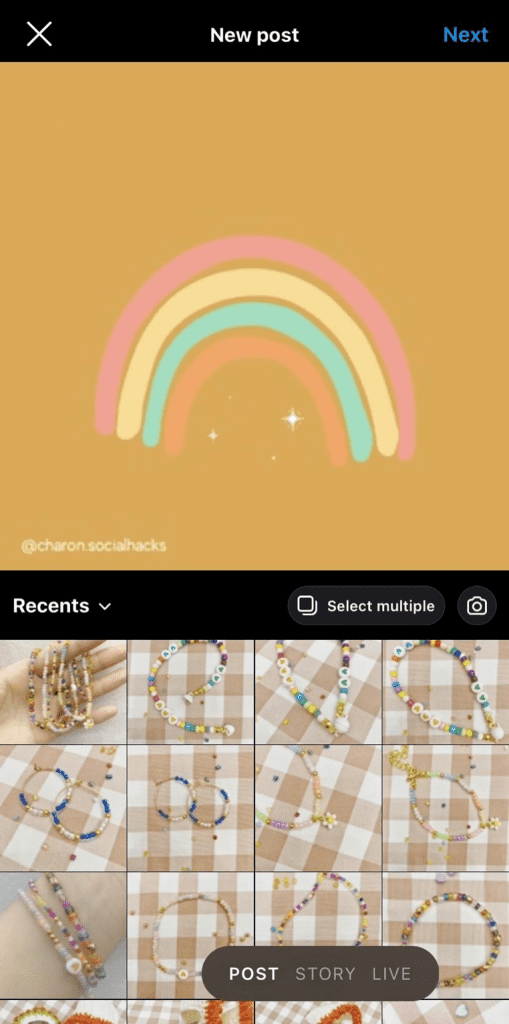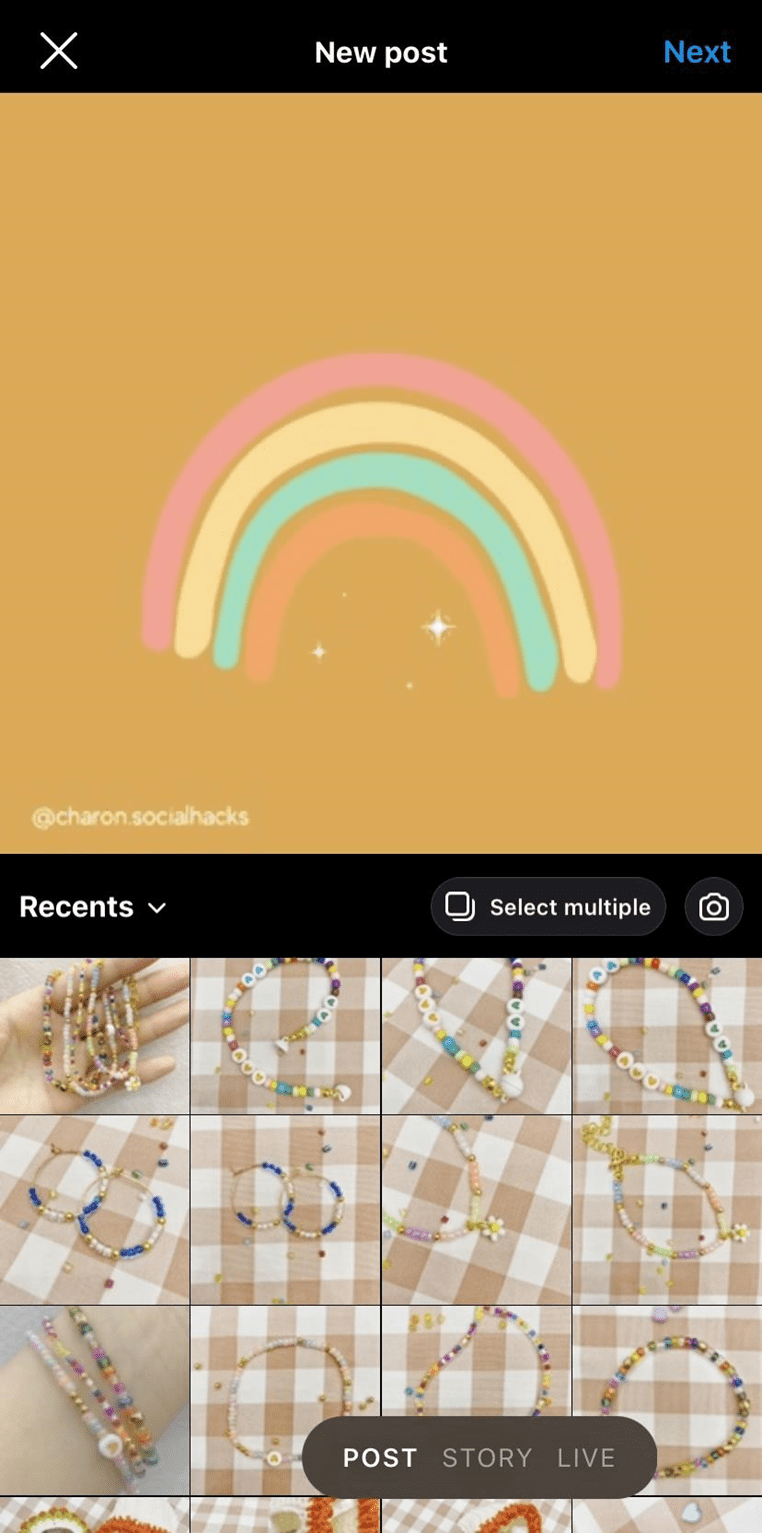 Instagram enables you to add multiple images and videos to each post. However, you need to keep the number of uploaded files under 10.
Instagram recommends its users upload images and videos at a standard width of 1080 pixels. Make sure to keep your post's height between 566 and 1350 pixels. This ensures the original size of your digital art from being stretched.
Once you're satisfied with what will be posted to your Instagram profile, hit "Next".
Step #3: Add Filter and Adjust Image Parameters of Your Post
Instagram allows you to enhance your digital art's look by adding filters like Clarendon, Gingham, and Moon.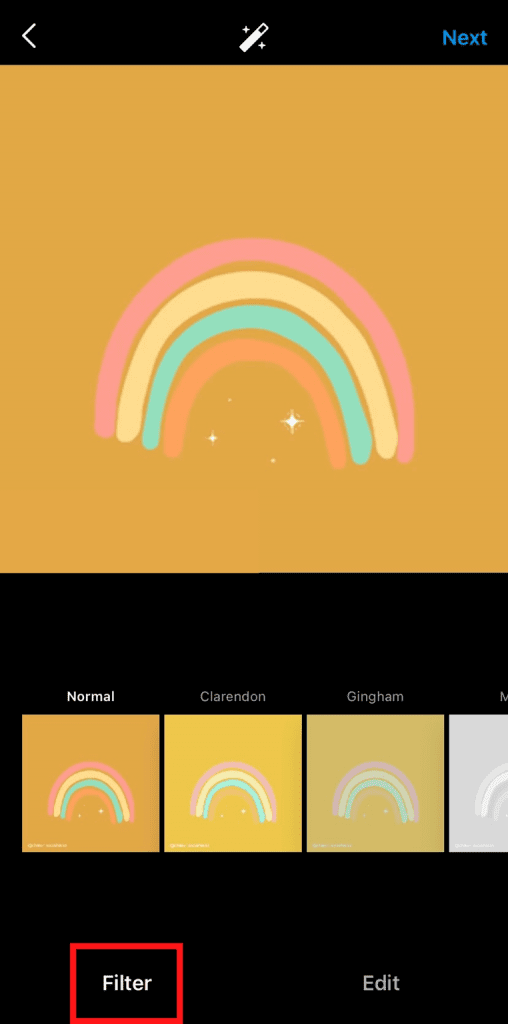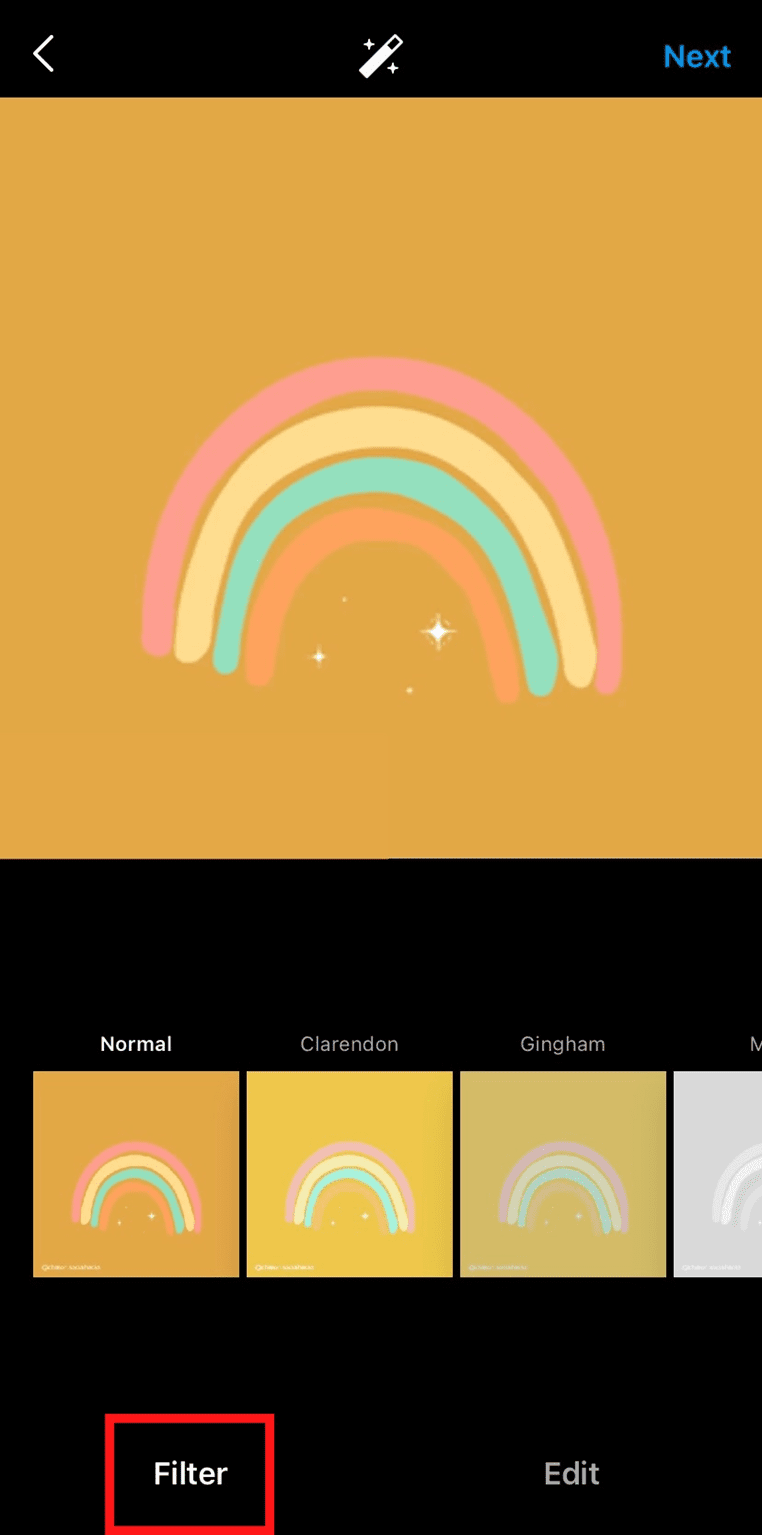 Besides, you're able to adjust the post's parameters. They include Brightness, Contrast, Structure, Warmth, and the like.
Instagram comes with a basic tool for you to edit your digital art's look. Besides, you can use professional editing apps like Snapseed, Lightroom, or VSCO. It would be preferable to look for advanced options to adjust your digital art before posting.
Then, click "Next" to continue posting your digital art on Instagram.
Step #4: Fill In the Post Description and Let Your Digital Art Go Live
Woohoo! There is one step left before posting your digital art on Instagram. All you need to do is fulfill the captions, hashtags as well as other details of your post.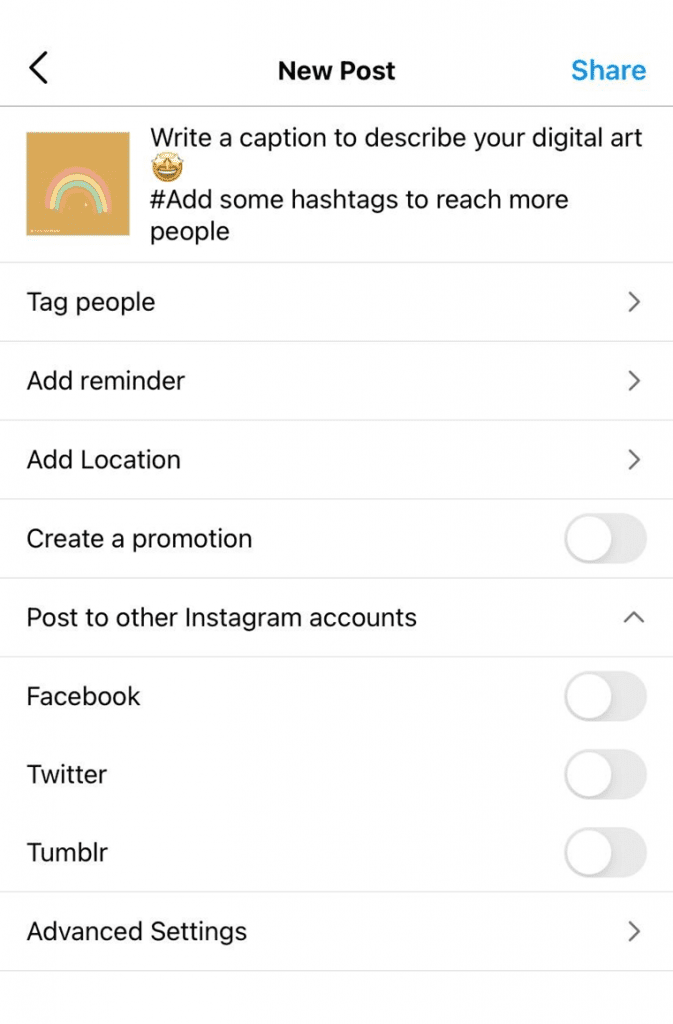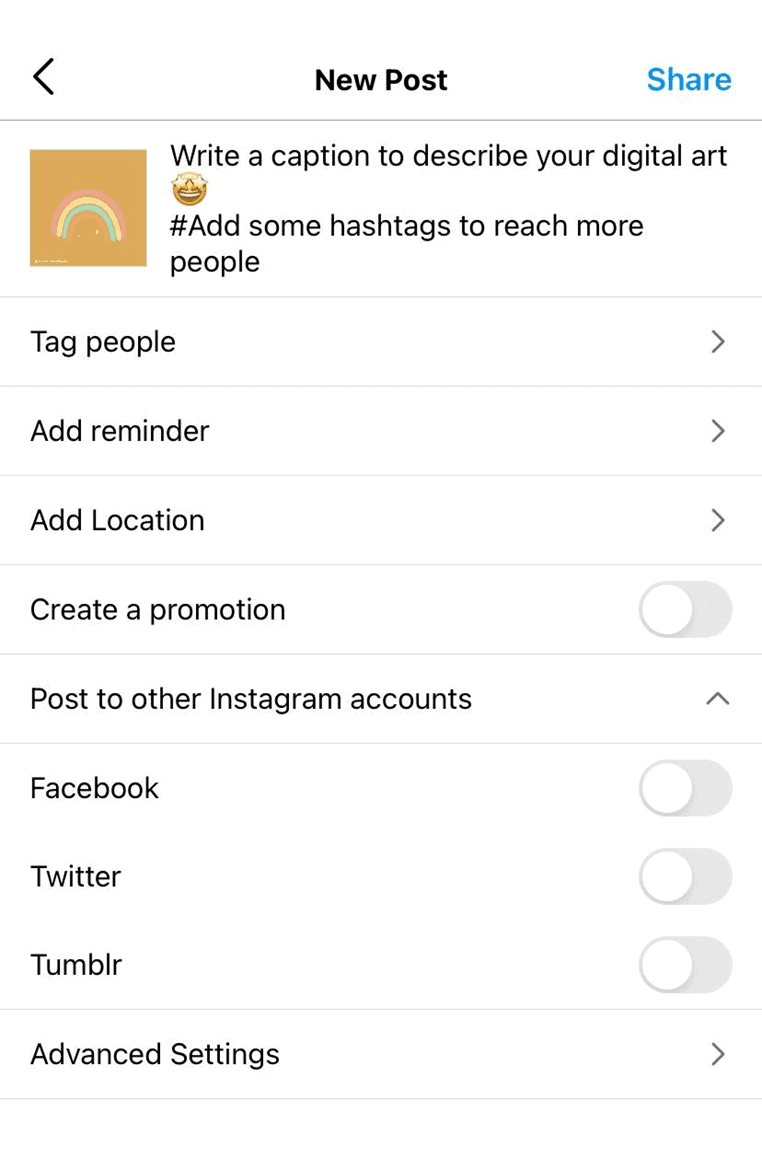 The caption is a great support to your post on Instagram. If you haven't got any ideas for writing the description, here are some clues for you:
A brief explanation of your digital art
The inspiration for your work
The time you spent on completing that "Art Masterpiece"
The message you want to convey to followers
Don't forget to use some emojis as it can be a way to express your feelings and make your post look more friendly. For example, 😁 – you're excited and delighted to introduce your digital art.
Plus, taking hashtags into consideration. It helps other users find your artwork easily. It means that the more related hashtags, the higher chance your posts are viewed.
Hashtags are the true magic of Instagram. It helps people keep up with the latest trends they're interested in. Hence, you can find some hashtags about digital art to connect and share your ideas with other creators.
Besides, you can tag people, add reminders (if you're about to create an event), add location or share your digital art to other social accounts.
Hit "Share" on the top-right corner of the screen, and now your digital art is displayed on your public profile.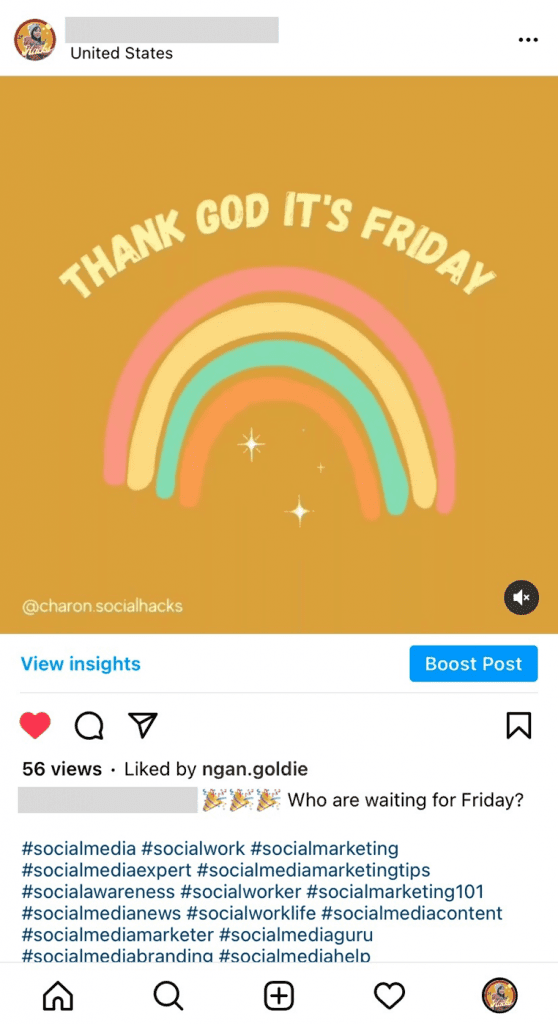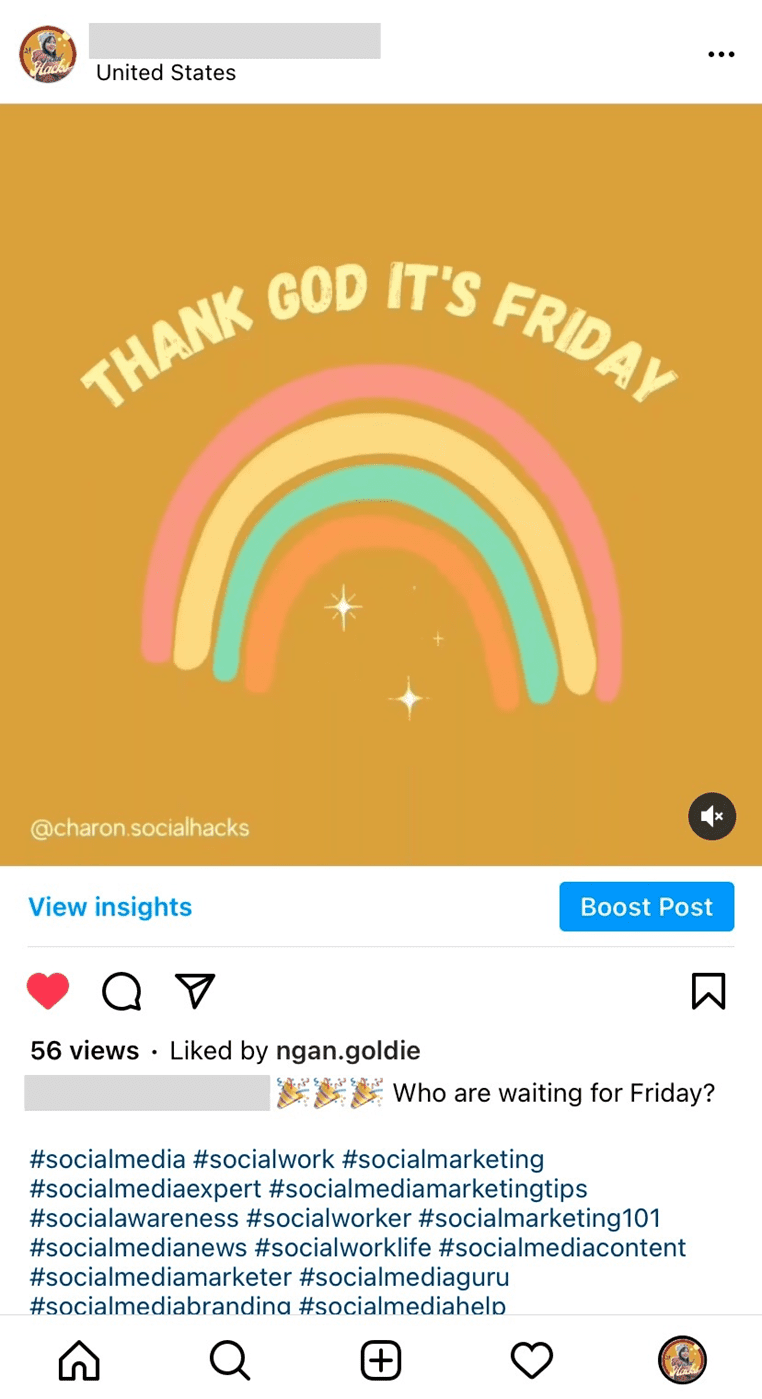 Posting your digital art on Instagram isn't difficult at all, is it? We hope that this article helps you quickly upload your artwork and start getting attention for your talent.