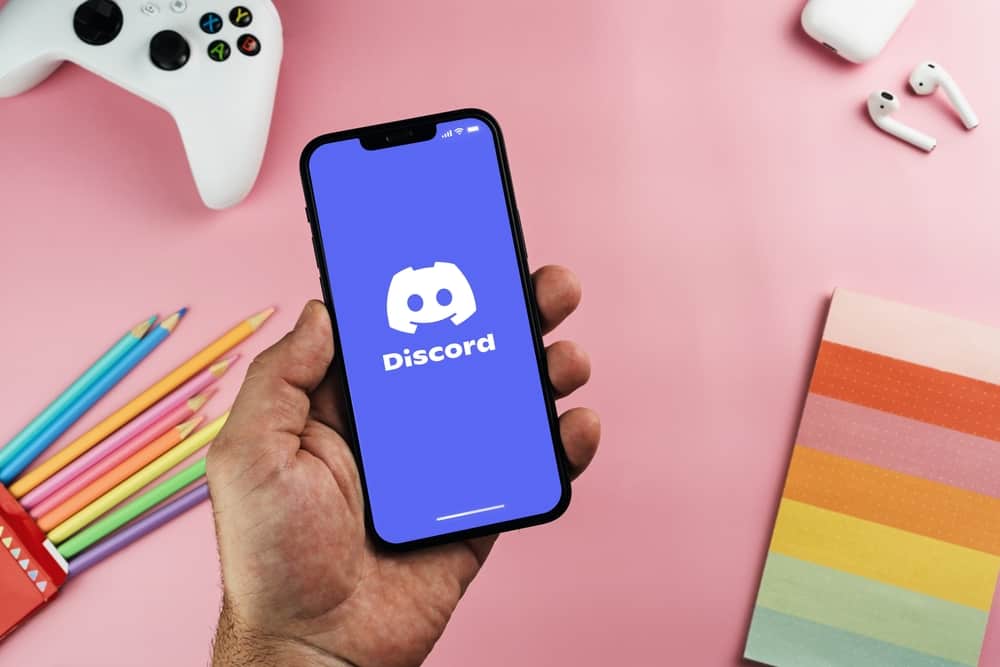 If you did not know, you would be surprised to learn that Discord does not allow you to send messages longer than 2,000 characters. It is the limit that Discord itself has imposed on every message. To be fair, it is a chatting platform, and who would want to read exceedingly long texts?
Still, if you want to learn the trick to bypass this 2,000 characters limit of Discord, then we can help you out.
There are two options available for you to work around and bypass this 2,000 characters limit on Discord messages. The first option that you have is to get the Nitro subscription. With a Nitro subscription, you can send messages up to 4,000 characters. The second option is to download and install BetterDiscord and get the plugin to be able to send longer messages.
Let's explore all the options you can employ to work around and bypass this 2,000 characters limit that Discord imposes on messages.
How To Bypass the 2,000 Characters Limit on Discord Messages?
Chatting and VoIP platform Discord has seen tremendous success in recent years. Starting as the chatting platform for gamers and being picked up by the gaming community on Reddit — it is slowly becoming the preferred digital space for even non-gamers.
Discord allows users to chat privately and also in communities known as servers. In these communities, you can chat via text messages on text channels or make calls on voice channels.
Discord has always been transparent in its policy that limits users from sending longer messages. The platform has imposed 2,000 character limits on messages to prevent the unnecessary flood of texts in the system and control spamming activities.
Honestly, 2,000 characters for a Discord message is not little, as it takes roughly 230 to 500 words. Frankly, if you write a long message of around 5,000 words, it will not be considered a message as it is more like a blog.
Secondly, nobody in the right mind would want to read this long message. Personally, I would prefer someone call me than me to read this flood of words.
So, if you try to exceed this limit, Discord will stop your message.
The good news is that you can bypass the 2,000 characters limit on Discord. Allow me to explain to you how.
Method #1: Nitro Subscription
It is the easiest way you can evade this limit. Get a Nitro subscription to send 4,000 characters messages on Discord. The only downside is that the Nitro subscription is not free, so you have to pay an extra amount for these additional characters.
The good thing, however, is that you have to pay only $10 per month for the basic Nitro subscription plan to unlock various features and perks like custom emojis, the ability to send larger files, play HD videos, and many others for a Nitro subscription.
Method #2: Get BetterDiscord To Use Its Plugins
Another method by which you can send messages of more than 2,000 characters on Discord is to install and download BetterDiscord on your computer.
After the download, you can add any plugin to your Discord to perform your desired tasks, including the ability to send longer messages.
Navigate to the BetterDiscord website on your browser and download it on your PC.
After the download, click on the downloaded file to install it.
After installation, launch the Discord app.
Click on the settings icon at the bottom left.
Scroll down the left panel and tap on the "Plugins" under "BETTERDISCORD."
Click on the "Open plugin Folder" button, and again click on the "Open plugin Folder" button on the screen to open the plugins folder.
Go back to your browser and download the SplitLargeMessages plugin.
After the download, drag the downloaded file into your "Plugins" folder.
Now, on your Discord, you will see the "SplitLargeMessages" plugin added. Turn on the toggle next to it.
Make sure to select the correct Discord app version installed on your device from the options given while installing BetterDiscord.
You will have to download some additional plugins or files to use the SplitLargeMessages plugin. Simply click on the settings icon next to it to download the needed Library file.
After this, you can bypass the 2,000 characters limit on your messages using SplitLargeMessages plugin. This plugin will send lengthy messages by splitting them into several smaller ones without any disruption.
Before installing BetterDiscord, do not forget to open Task Manager and end all the Discord tasks running in the background.
Conclusion
Nobody wants to send or read long tiring messages. Still, if you are among people who love to send long messages on Discord and know that others in your circle are receptive to such messages, then you can bypass the 2,000 characters limit.
Simply, get a Nitro subscription or BetterDiscord plugins to break down your long messages.