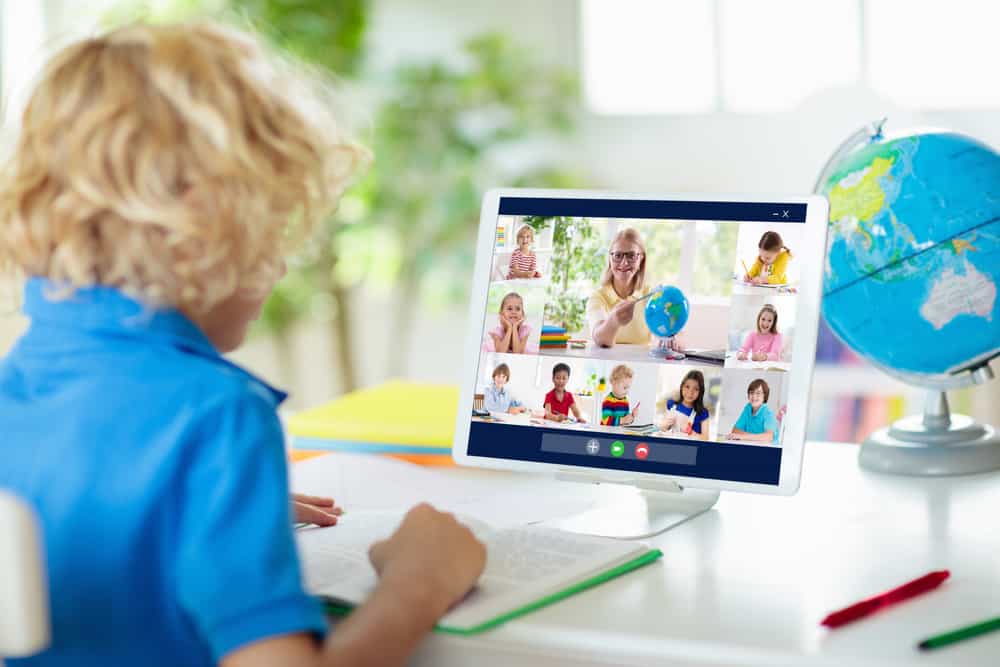 Trivia on Zoom is the perfect way to add fun and excitement to any get-together! All you require is an Internet connection, a device with a camera, and your brain full of interesting facts!
Trivia on Zoom can involve classic trivia questions or a custom set of keywords or themes chosen ahead of time. You can either have each player answer individually or have teams compete against one another.
Who will take home the virtual trophy? Trivia on Zoom provides the perfect platform for friendly competition between family and friends – no matter where you are in the world! So, how can you play trivia on Zoom?
Create a meeting and invite everyone. During gameplay, you'll need their full attention, so make sure everyone is muted except for yourself, who will act as master of ceremonies. Further up the excitement with the breakouts feature that allows people to join groups on various topics during pauses in-between questions. Get ready – it's game time!
You will need more than a few sentences to guide you through the process and ensure that your trivia night is perfect. Let his blog post guide you. 
What's Trivia on Zoom?
Trivia on Zoom is a growing phenomenon, perfect for staying connected with friends and family during quarantine. Trivia on Zoom refers to playing traditional Trivia games over the video conferencing platform.
Trivia is about having fun, knowledge-based competition from the comfort and safety of your home. With this game, you can play individually or with an entire team of up to 100 users. 
Voice chat, screen sharing, and drawing tools can be utilized to maximize communication and better strategies among teammates. It's also possible to link questions from question databases such as Trivial Pursuit or provide custom questions.
The game moderator can share the answers at the end of each round. Trivia on Zoom adds a unique element to virtual socializing – able to inject some much-needed excitement into otherwise dreary days spent in isolation!
With trivia on Zoom calls, creating a lobby before going online is easy, so you can get everything set up before the game starts. Since this game allows real-time feedback between players/teams/moderators, they're perfect for parties and events too!
Steps To Play Trivia on Zoom
The following steps will help you create an enjoyable Zoom trivia night. 
Step #1: Get Started
Download Zoom and install it on your device. Get the app from the official site to ensure you get a reliable application version.
Step #2: Plan
Plan a trivia night and ensure your team has the information about when the event will occur. Include details such as the date and time. 
Step #3: Invite
Invite your friends and families to join the game. Send out e-invites or share the link to your Zoom call with them. 
Step #4: Share Screen
Finally! The day is here, and you join the Zoom call and meet your friends there.
Start your trivia night by sharing your screen with everyone on the call so they can see your questions and answers. 
Step #5: Mute
Mute everyone except yourself to ensure everyone is paying attention to you and not talking over each other during the game. 
Step #6: Breakouts
Use the breakouts feature in Zoom to divide teams if needed, ensuring each group has access to its own section for private conversations between players. This will help keep the focus on the main game. 
By following these steps, you should be able to have an enjoyable and successful trivia night on Zoom. Have fun!
Why Do People Play Trivia on Zoom?
Zoom trivia has become popular recently due to its convenience and accessible nature. People enjoy the fun interaction and entertainment of playing with someone else over Zoom.
For example, people can play trivia on various topics, from movies and music to history and sports. Plus, it allows people to have safe social interaction during the pandemic. It allows friends, family members, and even new acquaintances to log onto video conferencing sessions for a fun game night with relative ease. 
The competition aspect of Zoom trivia makes it so engaging as well. Participants can demonstrate their knowledge or quick thinking without traveling or meeting in person, which makes this game accessible no matter where you are located or who you play with.
Furthermore, organizing a Zoom trivia night encourages conversation among virtual participants by providing a topic of conversation when it may not otherwise be available.
This facilitates collaboration and friendly competition between those involved, making Zoom Trivia an activity that entertains and allows people to stay connected. 
Despite any cons, such as lost internet connection, the simplicity of playing over Zoom and the competitive nature of trivia games make it a popular choice for game nights across all age groups regardless of time or location constraints.
As people continue to stay home more often amidst the pandemic, virtual gatherings will continue to grow, leading to more opportunities for diverse groups of individuals to come together virtually for fun-filled evenings of interactive entertainment, proving why Zoom trivia continues to be such a hit!
Conclusion
Playing trivia on a Zoom call is an excellent option if you've been looking for ways to entertain your family and friends virtually.
It's easy to set up and can be tailored to any group size or topic. With these tips in mind, you'll be hosting the best virtual game night ever. Thanks for reading!