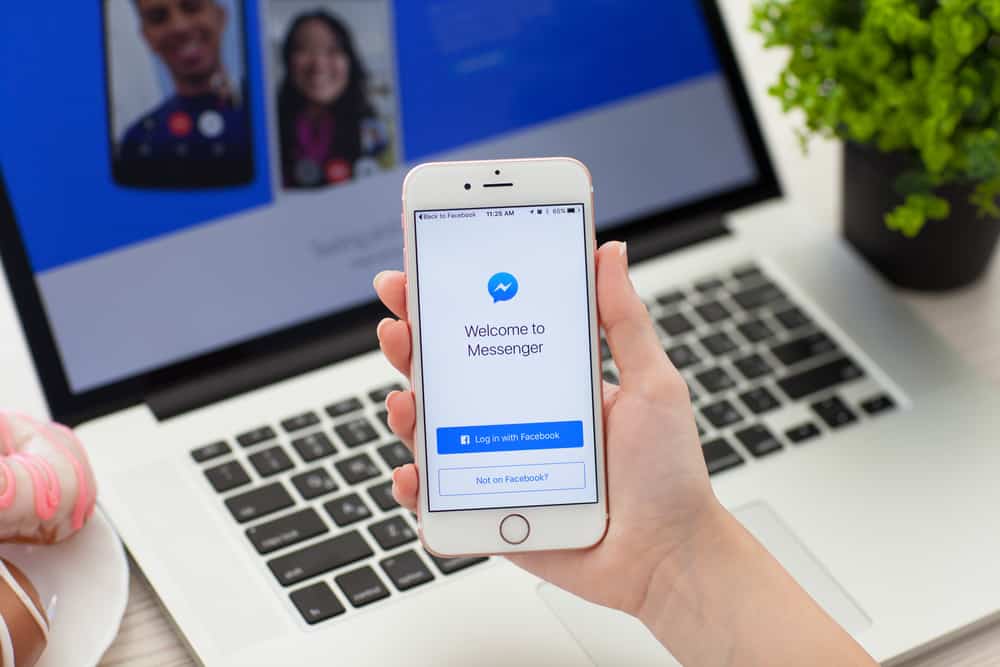 Although Facebook has brought many modifications and upgrades to the Messenger platform, many people still complain that their calls keep dropping.
If you look into various threads and forums like Reddit, people have whined that after hitting the mark of 1 minute 56 seconds or 2 minutes (roughly), the call automatically disconnects.
You do not have to worry if you are also experiencing this issue.
Here, we will help you find the possible reasons and their solutions.
If your Messenger call keeps dropping, then there can be many reasons, including:
– Unstable internet connection of both the recipient and caller.
– Outdated Messenger app.
– The Messenger app needs proper closing.
– The cache data might be corrupted.
– Problem with your Messenger account, app, device, or others.
Messenger dropping your important video or audio call with someone you are trying to connect with is so frustrating that you do not want to experience it. Keep reading this article to map out the possible reasons with possible solutions to help you fix this issue.
Reasons & Fixes for Messenger Call Dropping Automatically
Connecting with your old buddy with whom you have not talked for so long is always exciting.
All this excitement can instantly turn into frustration if you are trying to talk to them and your Messenger keeps dropping your audio or video call.
If this is the problem you encounter, there can be various reasons behind it. Let's figure out and troubleshoot them so you no longer face these issues.
Reason #1: Unstable Internet Connection
Your internet connection can be the real culprit behind this nightmare you are facing. Your internet might be slow or does not have enough bandwidth to make you go through the video or audio call on Messenger.
It is also wise to check there is no issue with the recipient's internet connection. The call might be dropping because of the weak internet connection of either party.
You can also check the speed of your internet connection via any internet speed test site. If your internet speed is more than 10 to 15 megabytes per second, your internet connection is not the possible reason for dropping calls on Messenger.
How To Fix?
Try switching to a different Wi-Fi network or your cellular data to determine if a slow internet connection is an issue.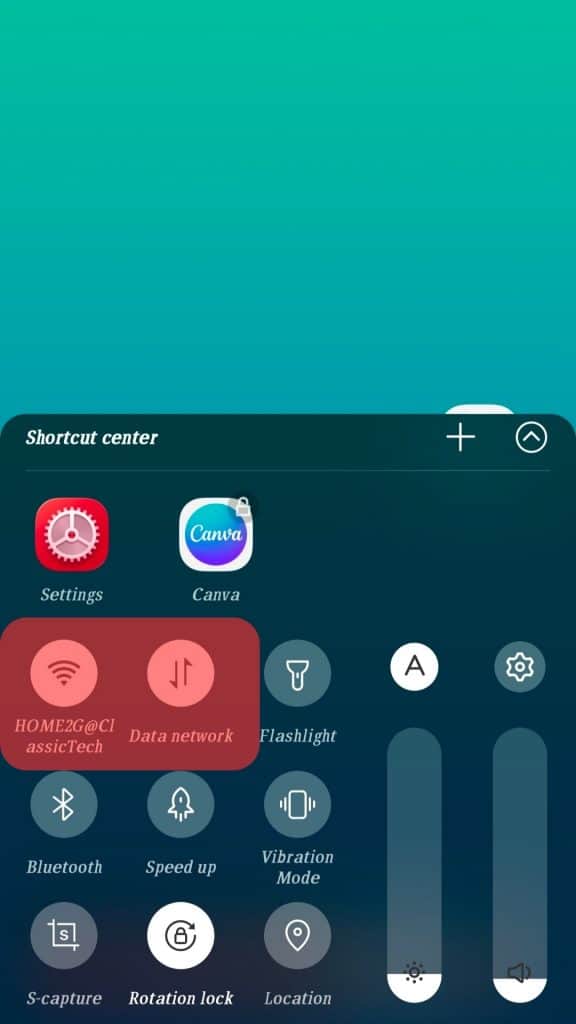 Android users can also try the Messenger Lite app. This app is designed by Facebook for people with older Android devices or slower internet connections. It can even run on 2G networks.
Reason #2: Outdated Messenger App
Sometimes when the latest version of the app is available, the older versions users can experience bugs or glitches like these.
How To Fix?
Check whether the app requires an update. You can go to the App Store for iOS devices and Google Play Store for Android and search for Messenger on the search bar.
Next, if you see the "Update" button popping next to the Messenger, it means that it requires an update. If not, then know it is not the issue.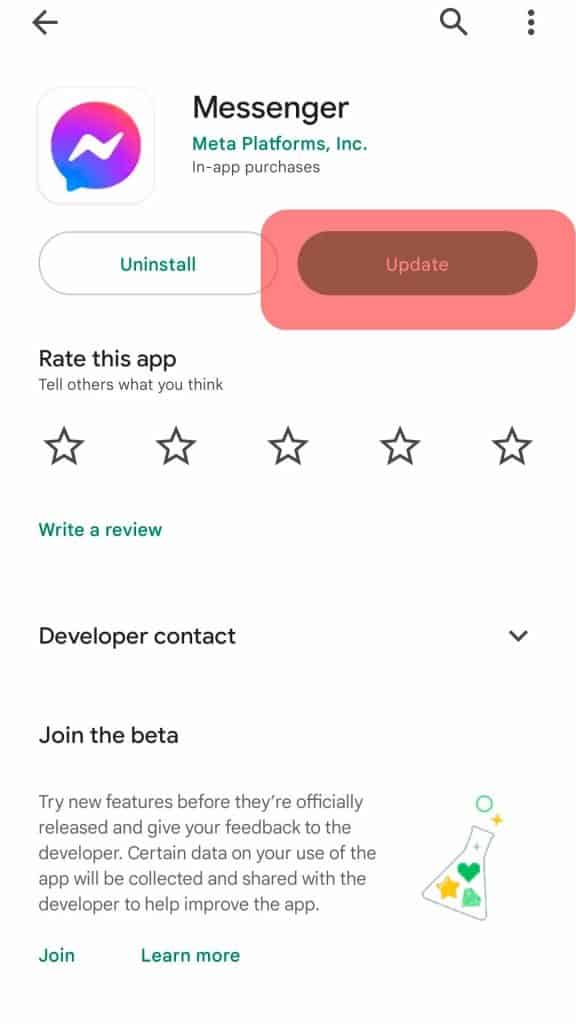 You can also update your iOS or Android software if the system requires any updates.
Reason #3: Messenger Needs Proper Closing
After downloading the latest version of Messenger, if your Messenger call keeps dropping, it might mean that your Messenger app needs to close properly.
You can shut the app and reopen it to fix temporary glitches.
How To Fix?
For iPhones, swipe up from the bottom of the screen to open the app switcher. Swipe up the Messenger card to close it properly.
Android users can go to the phone's settings, then "Apps" and "Messenger." From there, tap the "Force stop" button.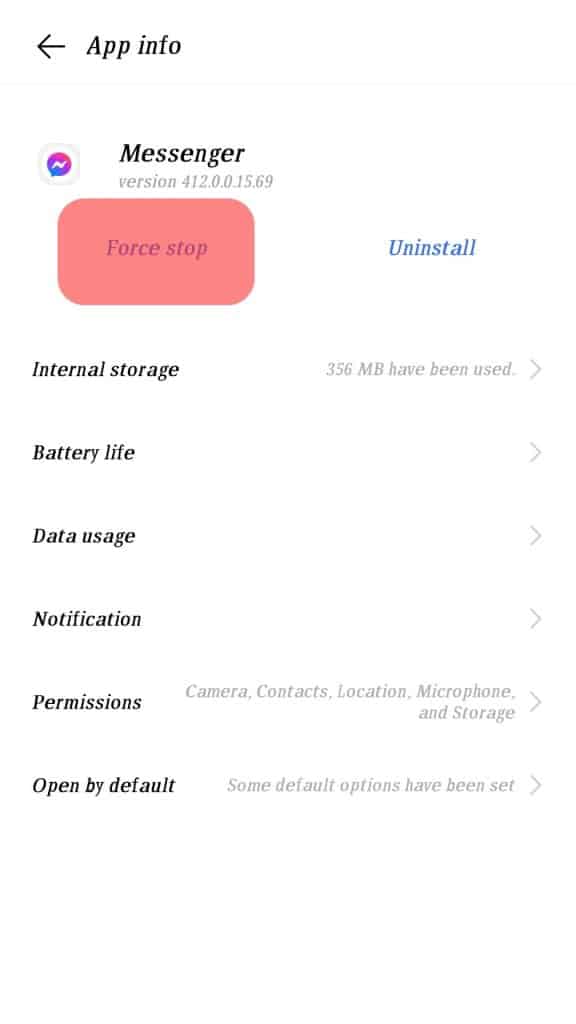 Android users can also clear the cache by going to Settings and Messenger in the "Apps" section.
Reason #4: The Cache Data Might Be Corrupted
All apps store data in temporary files called "Cache," enabling you to access the app quickly whenever you want.
Sometimes when these temporary files or data get corrupted, these may affect the performance of any app.
How To Fix?
Uninstalling and re-installing your Messenger app to clear the cache for every device.
On Android, you can go to settings, find "Messenger" in the "Apps" section, and clear it from there.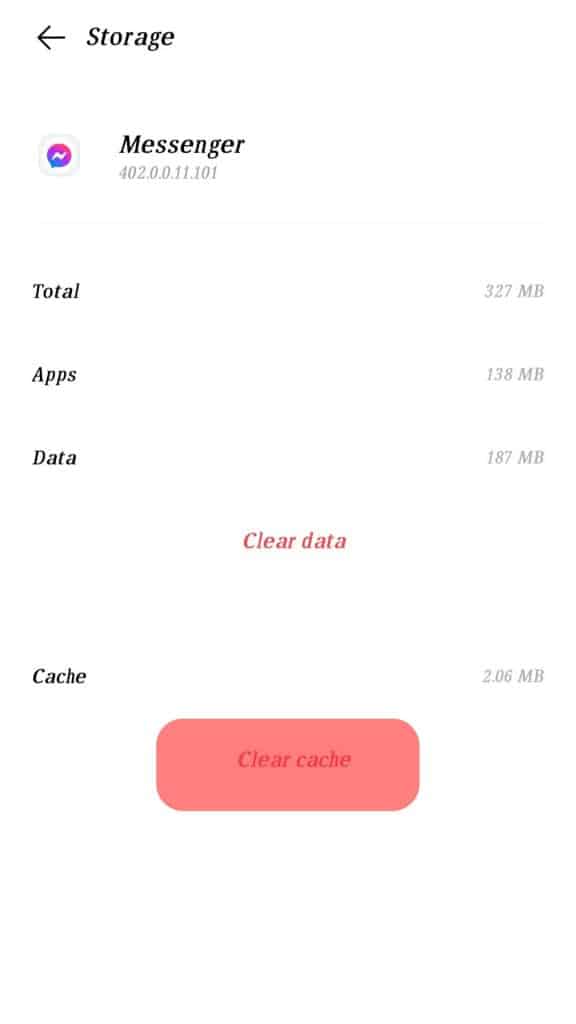 Reason #5: Problem With Your Messenger Account
It is also advisable to check whether there is no issue with your Messenger account. To do that, you have to log out and re-login on Messenger.
How To Fix?
Follow these steps to resolve the problem with your Messenger account:
Open the Facebook app on your mobile device.
Tap the three-line icon in the left corner.
Tap on the settings icon.
Select "Password and security" under Accounts Centre.
Under the "Where you're logged in" tab, find the Messenger session and log out.
In this way, you will log out of Messenger. You can then re-login and check if the problem does not persist.
Other Causes & Possible Fixes
Other reasons for your Messenger calls dropping include the following:
The internet connection of the recipient of the call might be unstable, thus dropping the call constantly. Similarly, if the recipient is busy on another call, you won't be able to make calls to them.
You cannot make any call on Messenger if you do not give the app permissions like access to the camera and microphone.
Check if the Messenger is not down. You can check it via the Downdetector website.
There can be minor software bugs or glitches causing the crashing of the Messenger app. You can fix such glitches by restarting your phone devices.
You can contact the Facebook Help Centre if the problem persists.
Final Words
Nothing is more frustrating than you trying to make a call, and it only drops after a few minutes of conversation.
We discussed what to do when facing this issue with Messenger audio or video call.
Try these hacks out if you also are one of those people who encounter this problem.
You can always contact Facebook Help Centre to report a problem if nothing works.