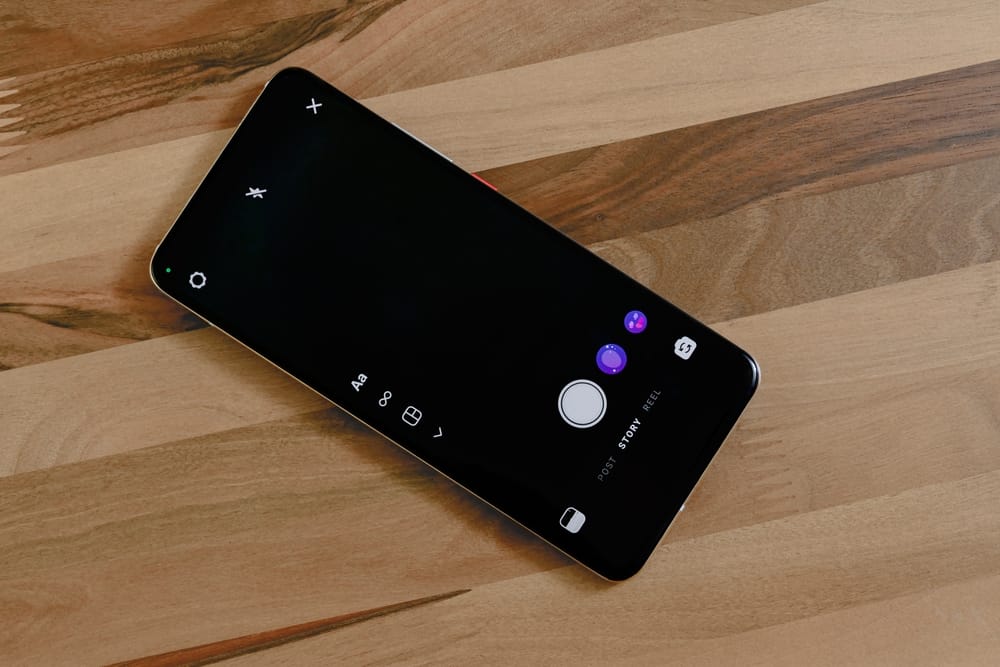 Instagram stories are widely used as marketing tools to showcase your regular day. You can post pictures, short videos, reels, and short animations on your Instagram stories.
A new trend of looped videos has started recently, which brings us to the question of how we can loop stories on Instagram.
You can loop your Instagram reels and stories by using the boomerang feature available on Instagram. You can also use the Boomerang application and other ways like Live photos to turn any video you capture into a looped video that will play on repeat for the duration of the story.
In this article, we will see in greater detail how you can loop your Instagram stories along with some other exciting features you can use with your stories.
Different Methods to Loop Your Instagram Stories
By default, Instagram will not loop the videos you post to your story, but there are a number of ways to go about this and make looped videos for your stories. 
Here are a few ways you can loop stories.
Method #1: Use Boomerangs
With the boomerang feature, you can turn any video you shoot on the spot into a looped video that will run automatically if a friend or a follower opens your story.
Here are the steps to follow:
Open the Instagram app on your mobile device.
Swipe right on your screen to access the story camera.
Touch the infinity symbol ("'∞"') on your screen to go to Boomerang mode.
Take a short video.
Post it on your story. 
The Instagram algorithm will automatically convert your video into a looped video.
The longer you hold the shutter-release button, the longer your boomerang will be.
You can also download the Boomerang app from the Play Store or App Store to get additional features. Or learn about the Boomerang app features.
Method #2: Use Live Photos
Another way of looping your Instagram stories is to use the live photos on your phone to create a loop video.
Most modern smartphone cameras now come equipped with live photo technology, which can be used to make entertaining short videos for you to post!
Follow these steps to loop your live picture:
Take a live photo using the feature in your smartphone camera.
Locate the live image in your gallery and access photo options.
Choose the loop option to create a short video from your picture.
Share the video on your Instagram story.
This feature is available in newer model smartphones only with newer processors and chips. If you own an older model, this feature might not be available for you.
Method #3: Use External Applications
The methods we saw above are for videos you shoot on the spot or live pictures, a feature still relatively new to the industry, but what if you want to make a loop out of a video already stored in your mobile phone?
Unfortunately, Instagram has yet to announce a feature dedicated to this action.
Still, a simple way around it is to use externally downloadable, user-friendly applications such as Adobe Premiere Rush on Android and other video looping software to make looped videos.
Using external applications, you can pre-save your looped videos on your phone, and when you post them on Instagram as a story, they will automatically play as a looped video. Mission accomplished!
Here are some of the best video editing apps for iPhones & Androids!
Useful Features To Use With Looped Videos
Instagram has recently introduced many exciting new features, especially in the story department, to help you make your stories and reels stand out and gain reach.
Here are a couple of features that, in my opinion, are the most useful.
Tip #1: Add Music to Your Stories
You can now use the Instagram music option to add any song of your choice as a background for your story.
Songs can create a catchy aura to your story and help translate the emotion behind it in a much better and relatable way.
Tip #2: Add Effects to Your Stories
You can add various effects to your story to make it pop out even more in front of your viewers, grabbing extra attention and ultimately positively affecting your reach. 
Add effects to your story but just swipe left or right on your screen once your video is open before posting. You can choose from a variety of different effects and filters to select the one suiting your content the most.
Tip #3: Use Multiple Features on the Same Story
You also have the option of using multiple features on the same story. For example, you can use Instagram music on your story and add stickers to it as well.
Depending on the type of video you are posting, it's all a matter of mixing, matching, and going with what suits you best!
Conclusion
Social media marketing and presence are essential nowadays, especially with digitalization at its maximum.
Having skills in your arsenal that help make your content stand out in the sea of information will prove to be highly beneficial.
So what are you waiting for? Grab your phone and explore all the possibilities of using looped videos in your stories.
FAQs
Can I save the boomerangs I made on Instagram in my phone's gallery?
You can save your boomerangs in your phone gallery by tapping the three dots on the corner of your screen and then tapping "Save."
How do I know who viewed my looped story on Instagram?
You can access your viewers' list by swiping it up on your screen while your story is open. The viewers' list, however, is only available for 24 hours and will disappear once your story is removed.