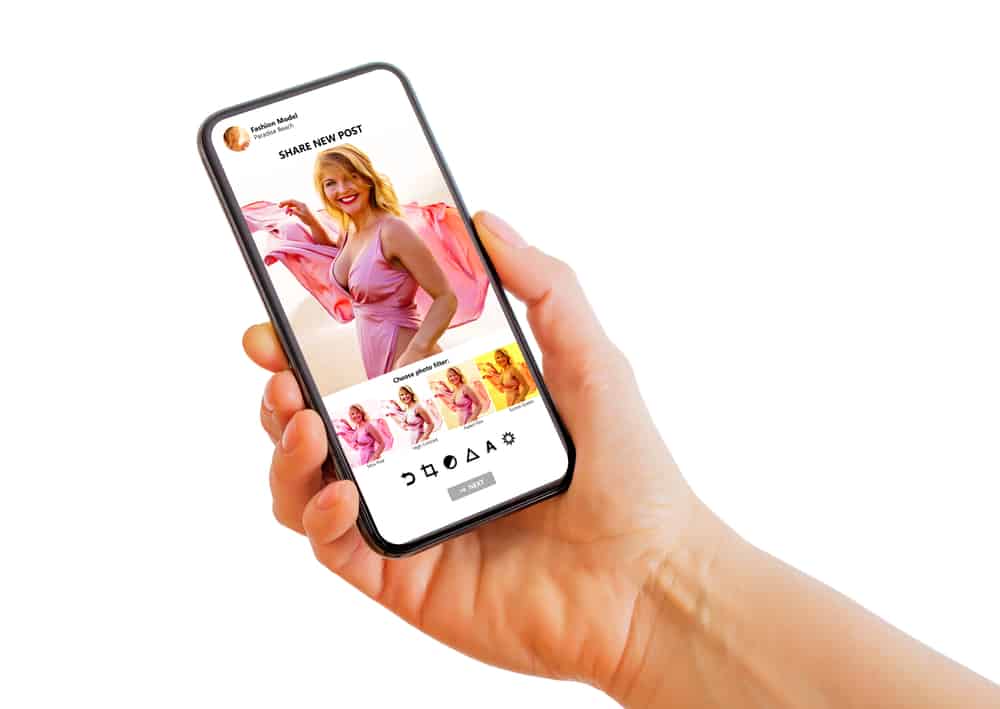 I am sure you know that you can make your photos and videos more artistic with a lot of Instagram editing magic. Instagram offers thousands of filters and effects to add the needed oomph to your photos, videos, stories, reels, and live videos.
Tons of apps offer you some beautiful filters and effects to use on your visuals, but Instagram ones still stand out. With Instagram, you can create a piece of art within a few seconds without dropping a sweat.
So, how can you add effect to your Instagram stories, reels, or live videos?
Launch your Instagram camera to record a story, reel, or live video, and a bunch of effects will appear at the bottom next to the recording button. You can swipe left or right to find one you like or browse for more. Use the record button to take a picture or video with the chosen effect.
So, let's dive in and learn how to add effects to your Instagram stories, reels, or live videos to make them look more dramatic and immersive.
What Are Effects on Instagram?
Instagram Effects are different from filters. You can only apply Instagram effects to your stories, reels, or live videos, unlike filters that you can apply to your posts.
When you use Instagram filters, you change the color or resolution of a picture, making, for instance, it a little brighter, warmer, vibrant, or colorful. The effects, however, can take your visuals to the next level.
Additional Info on Filters
You can apply Instagram filters to your post on Instagram on any picture or video created via Instagram camera or existing visuals saved in your device storage.
Effects on Instagram can add dramatic elements to your stories, reels, and live videos. You can access them on your Instagram camera screen while creating a story, reel, or live video.
Effects can turn you into an anime doll. Similarly, if you want to see how you will look with lip fillers or botox, then Instagram has effects to show you.
Some effects add aesthetics to your videos, like snowflakes or raining glitters.
Some are just creative effects like rainbow makeup for your face.
Some story filters enable you to play games, like "Which Disney Princess Are You?" or Soulmate Radar which tells you, "Where is Your Soulmate?"
There are thousands of effects on Instagram. Most Instagram Creators have also created their own AR filters that you can use.
Instagram introduced these AR filters (effects) in May 2008. They became an instant hit as creators joined the bandwagon of using and creating their own customized filters/effects.
How To Add Effects on Instagram?
To add effects to your story, live videos, or reel videos, you need to follow these steps:
Launch the Instagram app on your mobile device.
Tap the plus icon on the top right.
Tap the camera icon.
Select the "Story," "Reel," or "Live" option.
Your camera screen will appear with the effects tray at the bottom.
Swipe left or right on the shutter button to switch between effects.
Tap or hold the capture button to take a photo or create a video using the effect.
You can also browse more effects by swiping the effects tray to the right end and selecting the "Browse effects" option. When you tap on it, it will show you effects for different categories.
What Is an Instagram Reel?
Instagram Reels are just like TikTok videos. They are short (15 to 30 seconds) and can contain music. They help you to create engaging videos to tell your brand story, entertain people, and to get discovered by people.
You can add effects, stickers, music, filters, and other fun stuff to make them more immersive. You can also adjust the speed of your video and trim it according to your liking.
To Sum Up
With Instagram Effects, you can jazz up your Instagram stories, reels, or live videos.
You can locate them when you launch the Instagram camera to record a story, reel, or live video.
A whole bunch of effects will pop up on your screen to choose from before recording the video. Select the one you like, and tap or hold the button to record your visuals using the selected effect.
FAQs
Can you add Instagram effects to existing photos or videos?
Yes, you can. Follow these steps:
1. Tap on the plus icon.
2. Hit any option (except Post).
3. Tap the album icon in the bottom left corner, and select the picture or video.
4. Click on the three stars icon on top to launch effects.
5. Swipe right to choose the effect.
6. Tap on "Done" and share or save it to your device.
Why can't I apply an effect or filter on Instagram?
If this happens to you, do any of these:
1. Try clearing the cache.
2. Update your Instagram app.
3. Grant location permission.
4. Uninstall and reinstall the app.
5. Select the effect or filter from someone's else profile.