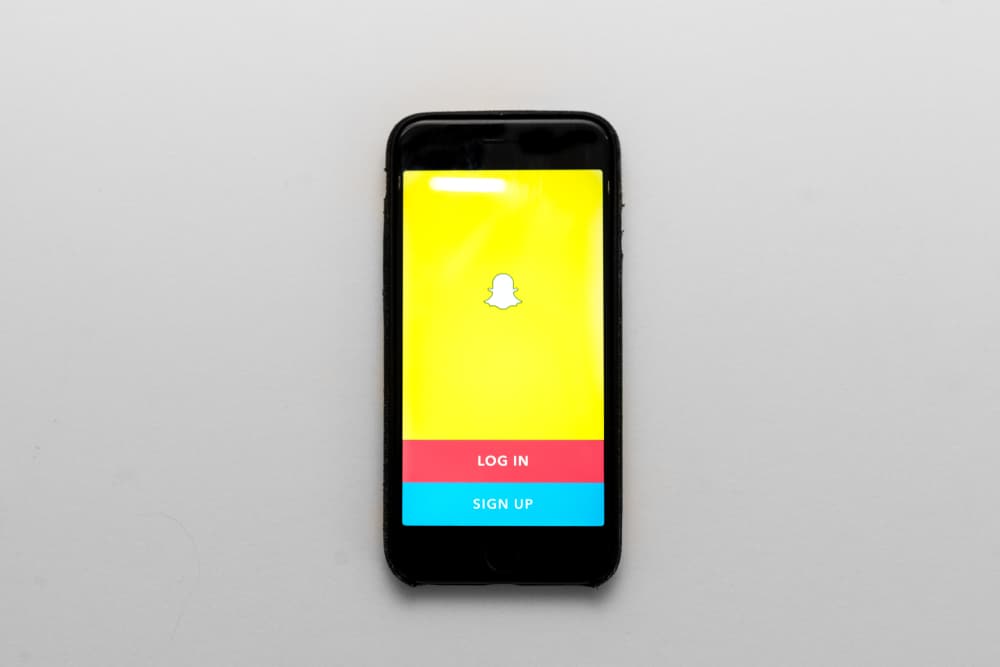 You want to build your brand on Snapchat, and you think you'll be able to reach your goals faster if you have subscribers instead of friends. Friends are for personal relationships, and you want to keep it that way. But the problem is that you don't know how to get Snapchat subscribers or don't know how to set up your profile.
The first step to getting Snapchat subscribers is setting up your public profile. When it's been set up, you can now do whatever you can to get people to subscribe to you. You can directly tell people to subscribe, consistently provide value and let people subscribe to you, or create Snapchat lenses.
Today, there are many ways to build an audience on social media because almost everyone in this world is using it, so you just have to reach out. If you have a solid following on other platforms, that could help you speed up the process of getting Snapchat subscribers because you don't have to start from zero.
This article will walk you through the different methods to get Snapchat subscriptions.
How To Get Snapchat Subscriptions
The subscription feature of Snapchat is for brands, businesses, and individuals who want to grow their audience on the platform for different reasons. A public profile is required here, so if you are a private person or a person who doesn't want many people to know what they are up to, it's better if you stick to having friends.
So, before you can set up your public profile, you must ensure that the latest version of the Snapchat app is installed on your device.
The option to create a public Snapchat profile isn't available in the older versions of the Snapchat app, so make sure that your app is up to date. If automatic updates are enabled on your device, you're probably using the latest version already. If you update apps manually, open the app store and update the app if you haven't done that yet.
After that, open the Snapchat app and tap your profile icon in the upper-left corner of the screen. If you scroll through to the bottom, you will see the Create Public Profile button. Tap that, and then continue and get started. That's all it takes to have a public Snapchat profile. Easy, right?
Now, it's time to grow your Snapchat subscriptions.
The difference between "friends" and "subscribers" on Snapchat is that any Snapchat user can be friends with those who have added them as a friend. However, subscribing to someone is one-sided. The person you are subscribing to won't be able to subscribe back to you.
Method #1: Tell People To Subscribe to Your Snapchat Profile
Word of mouth is one of the best ways to gain subscribers on any social media platform. If you want to promote your Snapchat public profile via word of mouth in this digital world:
Go to your public profile, and preview your profile.
Tap the three dots in the upper-right corner of the screen. You can find these options:

Send profile to…
Share profile URL
You can send your profile to specific individuals, share your profile URL to your audience on other social media platforms, or put the link to your public profile in your social media bio. If you want to see good results from this method, don't put the links out there without telling them some compelling reasons why they should subscribe.
You can also promote your Snapchat public profile to someone in person. But you will still need to send them the link online, so most of your word-of-mouth promotions will really occur online.
Method #2: Consistently Provide Value and Let People Subscribe to You
You'll be able to get quality subscribers if you post quality content consistently. "Consistency is key" is overused, but it's the case in content marketing. You should prioritize this because those who subscribe assume your content will likely stay like that.
Another reason why updating your profile regularly is essential is that you must stay on your audience's radar for as long as possible. People have short attention spans. You'll be forgotten even if you post something extraordinary in one day and post nothing the days after.
According to Wyzowl, goldfish can focus for 9 seconds while people can do that only for 8.25 seconds. That's bad news for marketers because they must double their efforts to stay relevant and be on their audience's minds for as long as possible.
Method #3: Create Snapchat Lenses
Creating Snapchat lenses can be a way for brands to promote their profile and get people to subscribe to them. You can create Snapchat lenses using Create Your Own Lens, which is Snapchat's tool for lens creation. Note that Snapchat will review your lens before it becomes available. It takes 3 to 4 hours.
You can also use Lens Studio, which is computer software that must be installed on your computer before you can use it. There are templates available that you are allowed to modify if you will use Lens Studio, so this is good for first-time lens creators.
Conclusion
Many Snapchat users use the platform to share moments with their friends fun and excitingly. But even brands with serious goals can use it, too, and part of the process is creating a profile solely for their subscribers.
But creating a public profile is just the first step. You must also do something to get subscribers.
The number of brand subscribers determines how fast or slow the progress will be. If you have 100 subscribers, you have a long way to go, and you won't see any significant progress no matter how many times you promote – unless a miracle happens and you go viral.
But if you have millions of subscribers, even if you promote just once a day, you will wake up to something enjoyable the next day. That's how things work in today's age. Numbers matter, so people obsess over them.