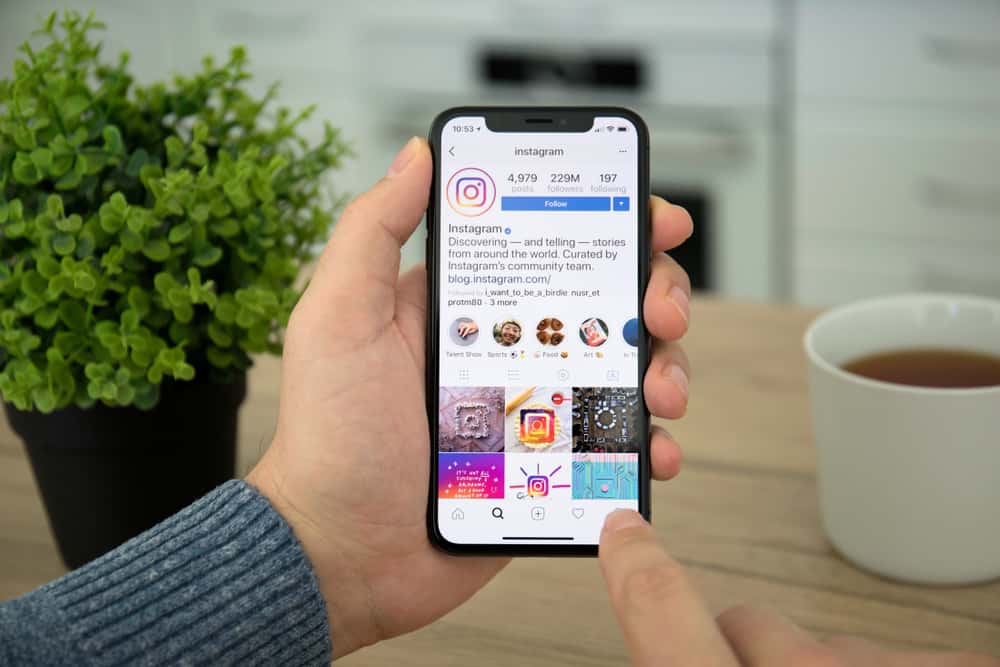 What's Instagram Reach? Is it important? Does it affect your discoverability or marketing strategy? If it does, how do you expand your Reach on Instagram?
The key to more followers and conversions is Instagram Reach. It is an Instagram KPI that tracks and measures each Instagram account that views your content. You can monitor your Instagram Reach per post or day. Simply check post or account insights.
Let's explore Instagram Reach, insight, and how to use Instagram Reach. 
Instagram Reach
Reach is a common word among social media users. There is a high likelihood you've used this word. But what does it mean when we narrow it down to Instagram?
Instagram Reach is a measure that assesses how Instagram users interact with your content. It measures every unique Instagram user who has opened and viewed your content.
Although used interchangeably, Instagram reach is not the same as Instagram Impression. Impression measures how many times Instagram displayed your content on someone's feed. A user doesn't have to view or engage with the content. A simple display counts as an impression. It's common to see more Impressions than Reach. A high Impression may mean your followers view your content more than once.
Instagram Impressions and Reach are good KPIs one can use to assess the effectiveness of your content or marketing campaigns or strategies. If you own an Instagram creator account, you should be keen on all the engagement metrics. 
How To Check Your Reach on Instagram
Monitoring your Reach helps you understand how your followers interact with your content. It will give you a hint on how to create and market your products. Instagram allows you to track these metrics. However, you need a creator or business account to monitor your Impression or Reach on Instagram. Therefore, you may need to swap to a professional account.
Swapping to Business Account
Start your Instagram app and go to your profile.
Press the Menu icon (three vertical lines) and select Settings.
Tap the Account option.
Navigate to Switch to professional account and click on it.
On the next screen, click Continue and pick a category that best describes your niche.
Click Done to complete the switch.
Once done, return to your profile. You'll notice a different dashboard that displays additional means to study your followers and create engaging content.
How To Check Insights on Your Post
Once you swap your account to a creator or business account, you'll see an Insight button. The button lets you into various types of insightful analytical information. Once you tap it, you'll see information on your content, activity, and audience. The button lets you see accounts analytics for the past 7 days. 
The button shows how many accounts you've engaged with or reached. When you tap the Accounts reached option, you'll see the demographics of unique users who view the content you share on Instagram. The Accounts engaged option gives insights on users who interacted (liked, commented, replied, shared, or saved) with your Instagram content. Lastly, the Total followers option shows your followers' data range and trends.  
With the Insights overview out of the way, here is how to access insights for individual posts or account insights.
Individual Post:
Head to your profile page.
Tap the post you'd wish to assess.
Click the View insights at the bottom of the post.
You'll see an overview of the likes, shares, comments, saves, and unique views. 
Account Insights:
Start the app and head to the profile page.
Tap the Insights button on the profile page. You can also use the Menu icon to access the Insights button.
You'll see three metrics (Accounts reached, Accounts engaged, and Total followers) in the Overview section. Tap the metrics to see how Instagram users engage with your content.
A Recap on Instagram Reach
Now that you've understood what Instagram Reach is and how to assess your Reach, use the insights tool to create more awareness for your brand. It is a good tool.
You can use the tool to track your top posts, Impressions, Reach and profile visits. It also lets you see analytics on the users you've reached, explore your audience demographics and behavior, and track data for your posts.
FAQs
How does Instagram assess a user's Reach?