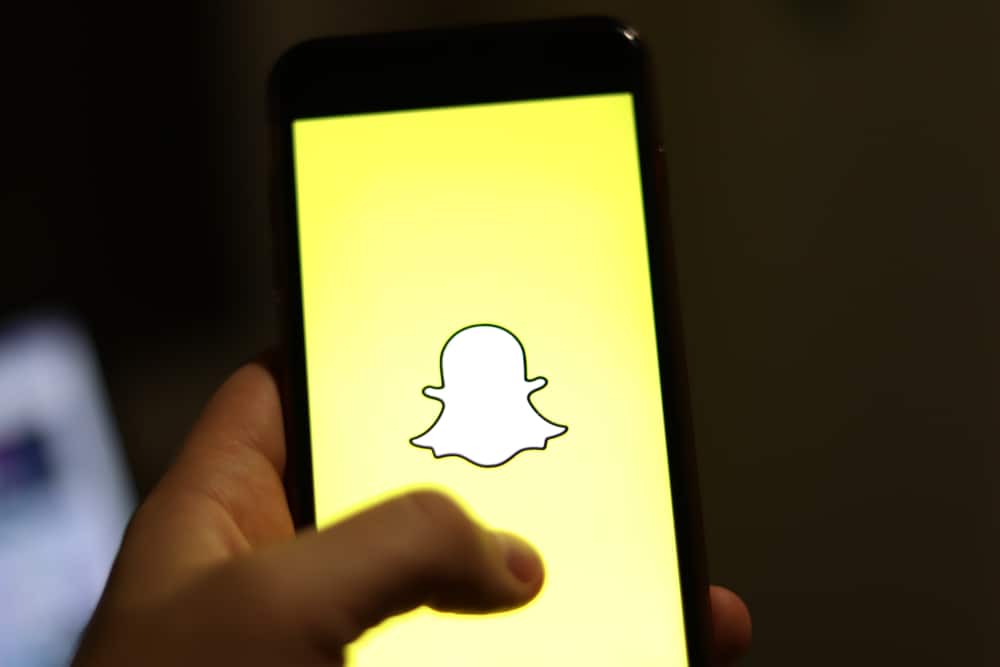 Acronyms are a massive part of Snapchat, and its users are learning to embrace them. However, they can be a little daunting for new users to comprehend. While using abbreviations seems informal, it is applicable across most social media platforms. Have you received a text with 'SCM' before?
SCM is slang meaning "Snapchat Me" in its extended form. While it sounds strange, the senders of this acronym suggest that the recipient should reply and continue the conversation. It is a simple slang that isn't offensive. Learning Snapchat's abbreviations makes communicating on the platform easy.
It saves time typing an acronym instead of two or more words. While there are other acronyms you need to familiarize yourself with, this article focuses on "SCM." It is one of the first slang a Snapchat user should learn.
Keep reading to know more about it? Also, as simple as it is, you can casually use 'SCM' instead of its long-form when chatting with your friends.
More About "SCM" on Snapchat
There are other acronyms to use if you want to start a conversation with a Snapchat friend. While some users use "HRU (How Are You)," most use "SCM." It is widespread among today's Snapchat users. Sometimes, a new user who finds this alien will not reply to the message.
Others search on Google to avoid giving the impression that they are new to the platform. New users who ask the sender what it means are likely to be answered. "SCM" is an informal way of requesting a friend to reach back.
It is a simple way of striking a conversion to new and old friends on your list. It might not be as challenging to guess the meaning of "SCM" if you'd like to task your brain. The "SC" in the acronym should give you an idea of Snapchat.
Finding out what the M represents might be a little tricky. Snapchat is among the socials with the most slang. While some abbreviations are usable across other platforms, others are restricted to Snapchat for quicker understanding.
How Is "SCM" Used?
As earlier said, some acronyms are restricted to Snapchat; and "SCM" is one of them. You can use "SCM" to casually ask anyone on your friend list to communicate with you. It implies that you are interested in a conversation with the recipient.
So to start it on your side, sending an "SCM" text is appropriate. Most often, a recipient who understands that you would like them to Snapchat you will reply; however, some might not.
When To Use "SCM" on Snapchat
"SCM" is a casual way of asking someone to start a conversation. Check out some occasions when you can use "SCM" on Snapchat:
When you want to strike up a conversation with a Snapchat friend you haven't chatted with in a while.
When you want to pass across vital information, ask a favor, or compliment a friend on the platform.
If you are chatting with a friend who often uses or seems to like texts with acronyms.
When you feel like talking with a Snapchat friend but don't know how and what to say.
Even though Snapchat started as a social networking platform, it is not always that. Sometimes, businesses use the platform when they spot influencers or potential employees. So, if you are having a professional conversation, keep things formal. Avoid using acronyms like "SCM."
How To Reply to an "SCM" Text on Snapchat
When someone sends an "SCM" message, reply to them by sending a snap, emoji, Bitmoji, video, or text message. The sender will pick up the conversation from there.
If you reply with a video or snap, they might complement it or express their feelings about what you sent. Flow with the conversation if you feel okay with what you are discussing.
Conclusion
It is common among veteran Snapchat users to use abbreviations on the platform. Newbies are also embracing the new culture. However, most of them still don't know what some acronyms stand for and how to respond.
If you are among the Snapchat freshers who didn't know what "SCM" means, it stands for Snapchat Me. It is as straightforward as that, and you can reply with another acronym you know, like HRU (how are you), text message, snap, or video.