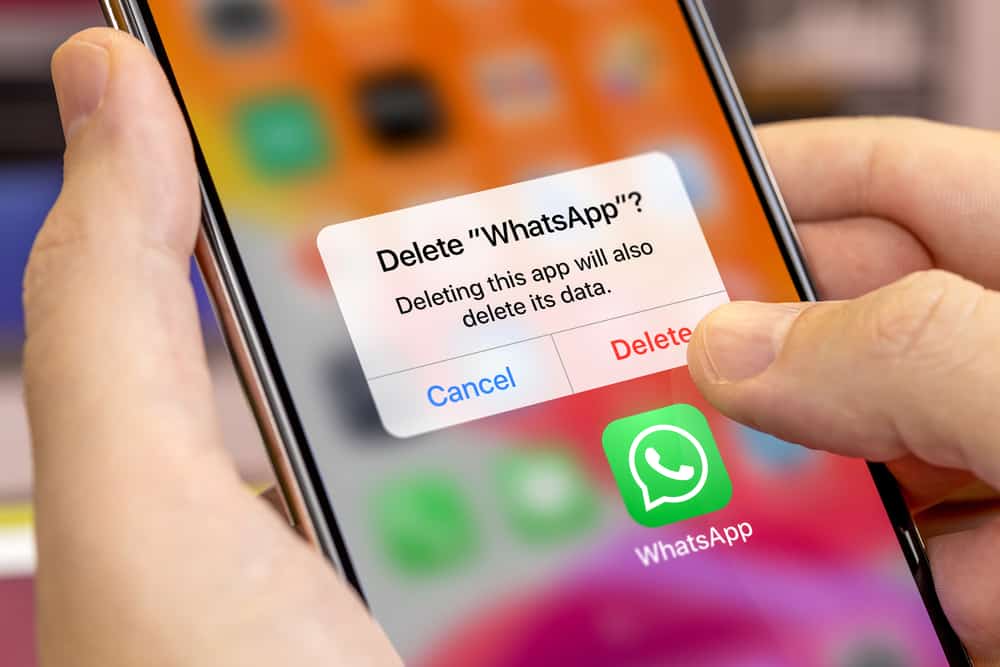 Of all instant messengers, WhatsApp stands out. It's one of the most reliable and user-friendly chat platforms. It allows people to build relationships that go beyond social media.
Like many sites, WhatsApp allows users to customize their chat sections to their preferences. 
It can be painful if your contact suddenly stops chatting with you. Therefore, you may be wondering if a particular user deleted you. So, how do you know if someone blocked or deleted you on WhatsApp?
There is no particular way to be sure someone deleted you on WhatsApp. However, you can carry out the following steps:
1. Try sending them a message to see if it delivers.
2. Check if they have a profile picture.
3. Check their contact information.
4. Check if you can see the last time they were online.
5. See if they post anything on their status.
Besides these steps, there are other ways you can be sure that someone deleted or blocked you on WhatsApp. Read on to learn many ways or signs that can tell you for sure that someone deleted you on WhatsApp.
Overview of WhatsApp's Importance
WhatsApp instant Messenger is the most popular messaging app in many places worldwide. It has changed how we communicate online, allowing users to send images, videos, audio, and files to one another. 
Also, it allows you to upload images and videos to your status and use relatable emojis, GIFs, and stickers. These features further make engaging with your contacts and building relationships seamless.
Believe it or not, not having access to a particular contact like you used to can be painful. The fact that it's online doesn't make it any less hurting.
If you wonder if someone deleted you on WhatsApp, there are ways to confirm it. While there is no specific way to know if you've been blocked, there are concrete signs indicating that someone has deleted your contact.
6 Ways To Know If Someone Deleted You on WhatsApp
The following signs can tell you if someone doesn't want you on their WhatsApp contact list anymore.
Method #1: Check Their Display Picture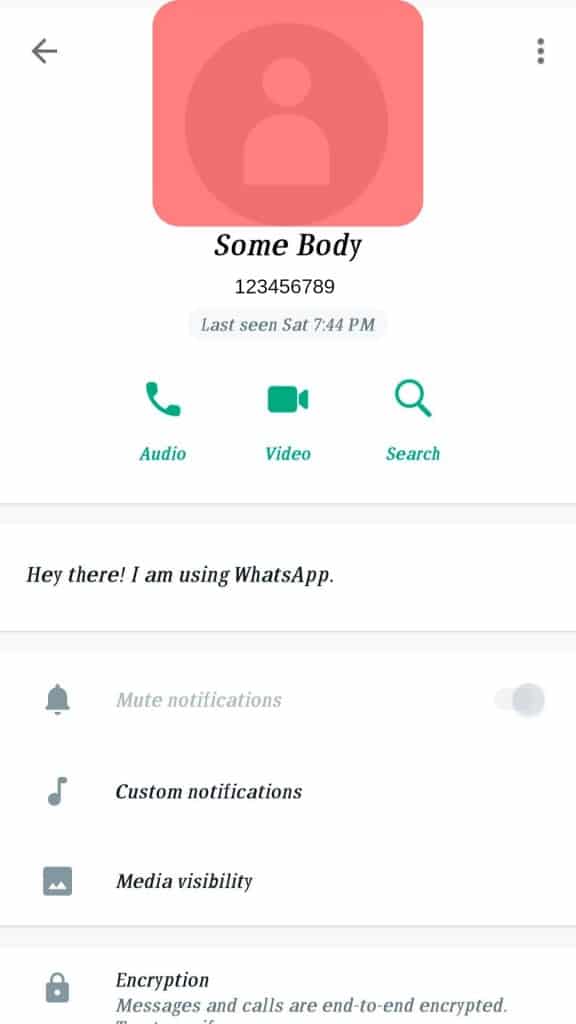 One quick way to know if someone blocks you on WhatsApp is to check their display picture. Usually, people on your contact list can see your profile picture and save the image. 
If you can't see the displayed picture of the person you suspect, there is a chance that they have deleted your contact details. A blank grey profile logo will appear instead. Nonetheless, this isn't to say you've been blocked.
Sometimes, when someone changes their DP, and you have an unstable network connection at that time, you may see the blank profile symbol. Similarly, your contact may decide to remove the image on their profile and leave it blank.
Method #2: Send Them a Message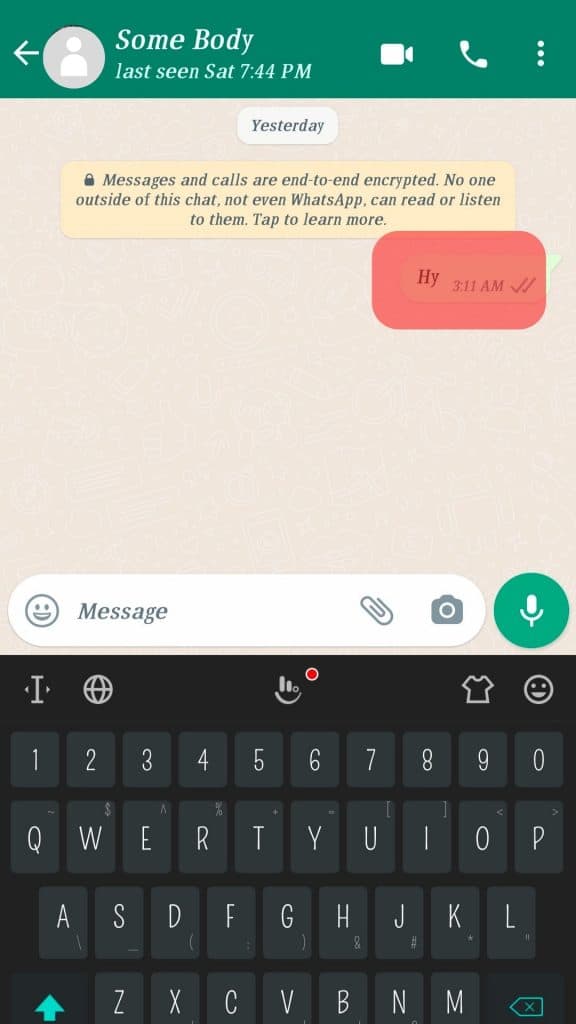 If you suspect you are no longer on someone's WhatsApp contact, one easy way to confirm is to send them a text. To do this, open your WhatsApp and click the search bar at the top.
Type their name to bring up your conversation with them, and tap on it. This step should open your chat. You may send them text, images, videos, or files. Any successfully sent message usually has two checkmarks under them.
If you send the message and a single tick or checkmark appears to the right of the message, you might have been blocked. 
Nonetheless, you can't be confident this person has deleted you. There are other possibilities why your message didn't deliver. Your network connection may be unreliable.
Also, the person may have a slow network connection or have deleted the WhatsApp app. Before you conclude, ensure you have a secure network.
Method #3: Check Your Contact's Last Seen Information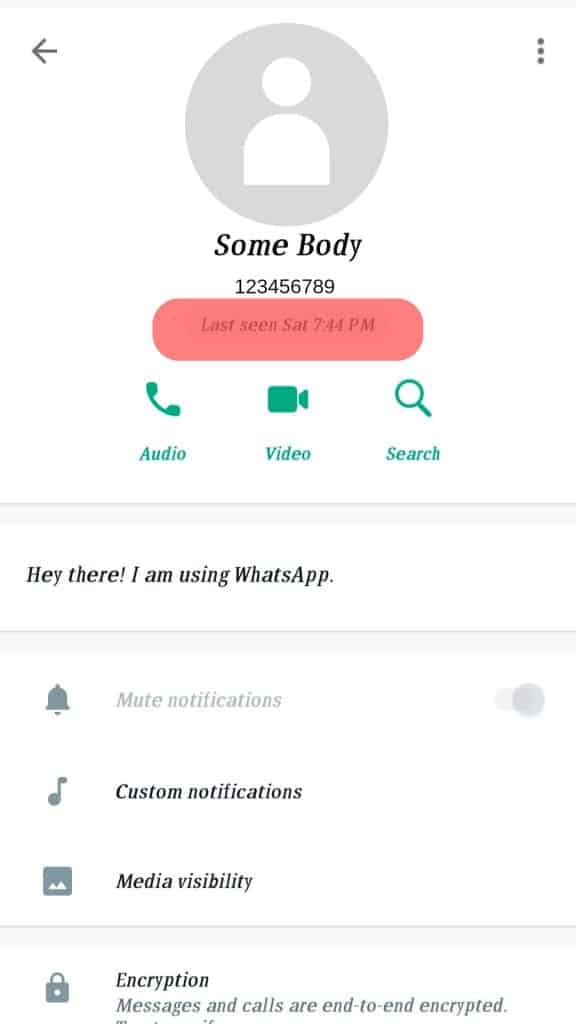 You can tell someone has deleted you on WhatsApp through their last-seen information. These details allow you to see the last time a person visited WhatsApp.
You would have seen this information many times in the past. If someone blocked you, you wouldn't see their last seen details. 
Meanwhile, some people often disable their last-seen information. However, if you combine this with other signs above, there is a high possibility that they have barred you from chatting with them. 
Method #4: Check Their Contact Details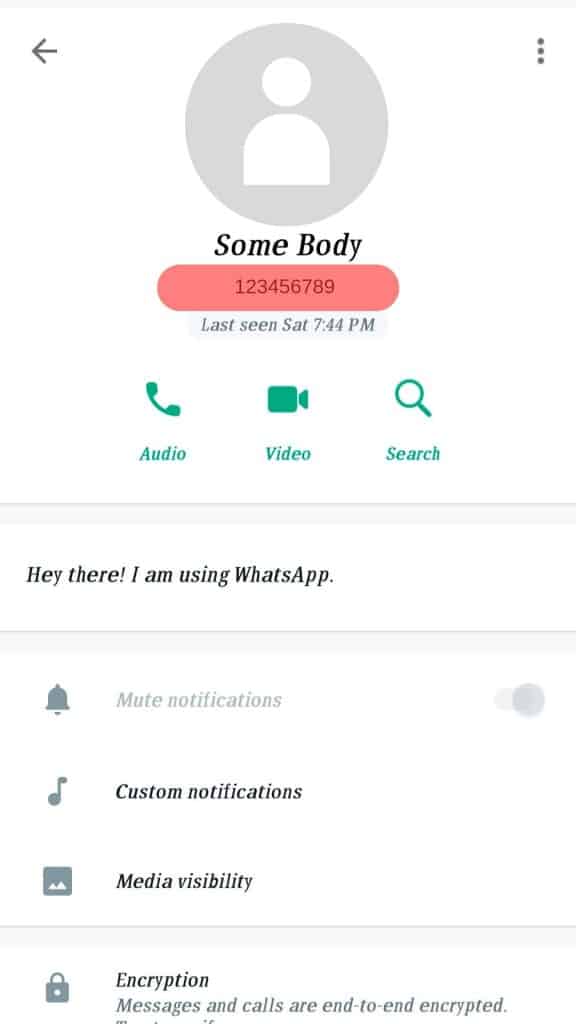 The contact details of a person on WhatsApp usually feature their bio, username, and phone number. You will see their name, bio, products, linked social platforms, and business address if it's a business page. 
If they block you, there won't be any information in their profile. To check:
Open the WhatsApp app on your mobile device.
Tap the search bar at the top.
Enter the user's name.
Select their name to open your conversation.
Tap their name at the top left to get to their profile.
They might have deleted you if you don't find any additional information you used to see.
Method #5: Monitor Their Status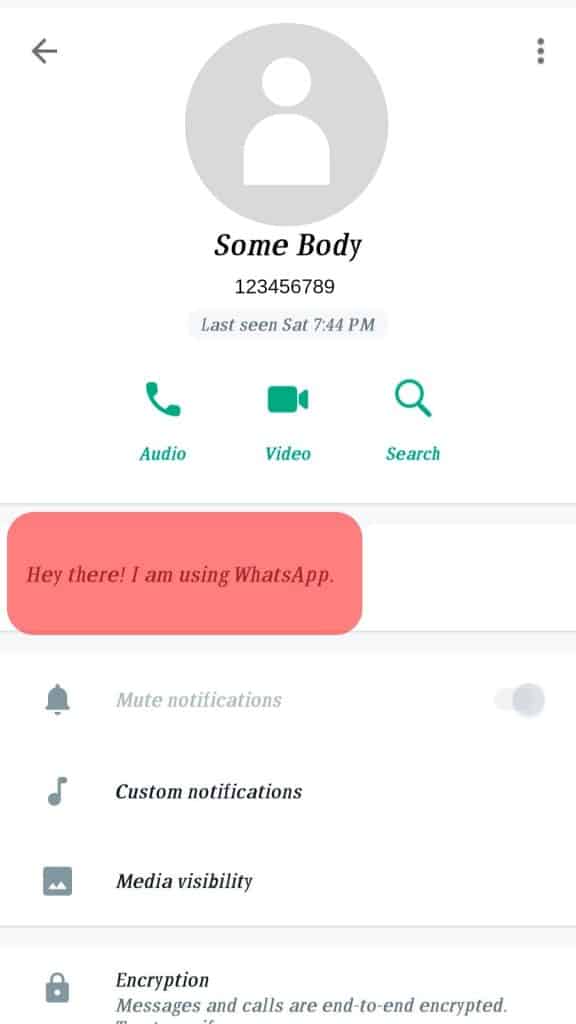 If someone has deleted you on WhatsApp, you won't see their status.
This method might be time-consuming since people wait to post media content to their status every day. 
Method #6: Ask Them Directly
Another way to confirm that someone has blocked you on WhatsApp is to ask them directly. Since WhatsApp doesn't tell you why someone deleted you, consider asking the person directly.
For instance, you may call them if you have their phone number (That's if they haven't blocked you). 
Conclusion
Connections and friendships are often made on WhatsApp. When it feels like you might lose this friendship, it can hurt. If you notice a friend of yours hasn't been online for a while, you may wonder if they deleted you. 
WhatsApp won't tell you someone blocked you. Still, you may discover by sending them a message, checking their profile picture, and checking your status and contact details.