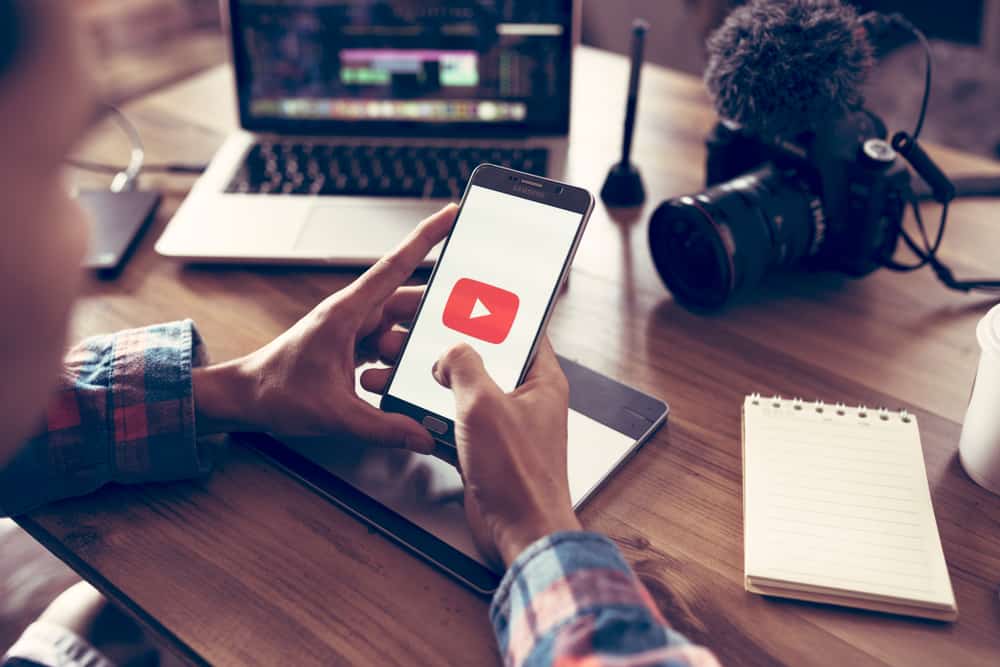 Discord has come a long way from being a chatting platform to what it is today. There are many features that the platform has incorporated over the years that you can enjoy together with your friends.
Discord whole model works on collaborative fun, as things are more fun when done together with friends.
So, keeping the collaborative fun in mind, Discord enables users to stream their favorite shows or movies from streaming services, videos from YouTube or Twitch.
You can broadcast videos through the webcam or share your computer or mobile screen. If you want to learn how to stream YouTube on Discord, we can walk you through the complete process.
You can stream YouTube videos on Discord by going to a specific voice channel where you want to stream the video and tapping on the "Share Your Screen" option. Now, open the YouTube app or navigate it on your browser and play any video you like. This video will automatically be played on the voice channel. Additionally, you can use the "Watch Together" feature to play YouTube videos on Discord web or desktop client.
If you have fun videos to share with your friends or other people on other servers, stream them on Discord to allow everyone to join in for maximum amusement. Keep reading to learn how to stream YouTube videos on Discord with less hassle.
Complete Guide To Stream YouTube on Discord
When you want to share exciting or silly YouTube videos with your friends, family, or other like-minded people on Discord, streaming them in real-time from YouTube is a great way to do it.
Discord allows you to stream content from streaming services like Netflix, HBO, or Hulu, videos from YouTube, and even integrate Twitch to share your Livestream.
This feature became handy during the pandemic when it was physically challenging to be around the same places as your friends.
Still now, if your friends cannot be physically together with you, host a virtual "Watch Party" to watch your favorite stuff together while chatting along the way.
You can use Discord voice channels to broadcast a live stream from your webcam and your computer or mobile screen with a screen-sharing option.
Stream YouTube Through Screen Sharing Feature on Discord
Let us walk you through how you can share your screen on the Discord desktop client or mobile app with your friends or people on other servers to watch your favorite YouTube videos together.
On Desktop
Follow these steps:
Open YouTube on your browser on your favorite browser.
Launch the Discord desktop app.
Select the server from the left navigation.
Open the voice channel where you want to stream your YouTube.
Tap the "Share Your Screen" icon at the bottom.
Now, under "Applications," select your browser screen where YouTube is playing.
Select "Resolution," "Frame rate," "Stream Quality," and "Streaming channel."
Check the option "Notify my friends in the server that I'm streaming" if you want your friends to get a notification of your streaming activity.
Tap on "Go Live" to begin the stream.
Once the above steps are done, go to YouTube in your browser and open the video you want to play. Whatever you play will also be broadcast on Discord to your friends' screens on the voice channel.
If you want to end it, tap on the "Stop Sharing" option.
You can tap the "Invite" button to invite your friends to join your stream.
It is better to keep the resolution high for better streaming quality. For an even elevated experience, you need to get the Nitro subscription.
You can mute yourself and your friends if you do not want anyone to speak during the stream. Otherwise, keep it open for more real-time commentaries.
You can stream on your voice channels or other servers' voice channels that allow it. You can check whether other server owners give this permission by going to the specific channel and locating the "Share Your screen" option.
If it is active, it means you can share your screen on this channel.
On Mobile
Follow these steps:
Launch the Discord app on your mobile device.
Tap on the hamburger menu icon in the top left corner.
Select the server from the left navigation.
Connect to the voice channel where you want to share your screen.
Swipe up from the bottom of the screen to open a menu.
From the menu, select the "Share Your Screen" option.
Tap on the "Start Now" option in the pop-up.
Now, go to the YouTube mobile app and play any video you want to stream on Discord.
You can also play your YouTube video from your webcam on your voice channel. Simply, tap on the camera icon next to the "Share Your screen" option and broadcast your YouTube video playing on one device through the camera on another to your audience.
Alternative Way | The 'Watch Together' Feature
The "Watch Together" feature is another way to stream your YouTube videos to your friends. It works like this;
Join the Voice channel.
Tap on the rocket sign ("Start an Activity") next to the screen-sharing icon.
Select the "Watch Together" option on the YouTube tab.
Click on the "Authorize" button.
Click on "Got it."
Now, the YouTube screen will open up.
You can find your favorite video by searching in the search bar or through their URL to play them.
This method will only work on Discord desktop and not on mobile apps.
You can add videos to the queue to be played one by one.
You will need to enable "Hardware Acceleration" under the "Advanced" section in "User Settings" to prevent any black screen issues during the live stream.
Wrap Up
Streaming YouTube on Discord is a fun way to keep people engaged with your server or content and make the whole experience more personalized.
You can enjoy a heck of a time with your family and friends living in any part of the world by watching YouTube videos while chatting with them with the Discord chatting feature.
So, try our guide and have loads of fun with your friends on Discord.