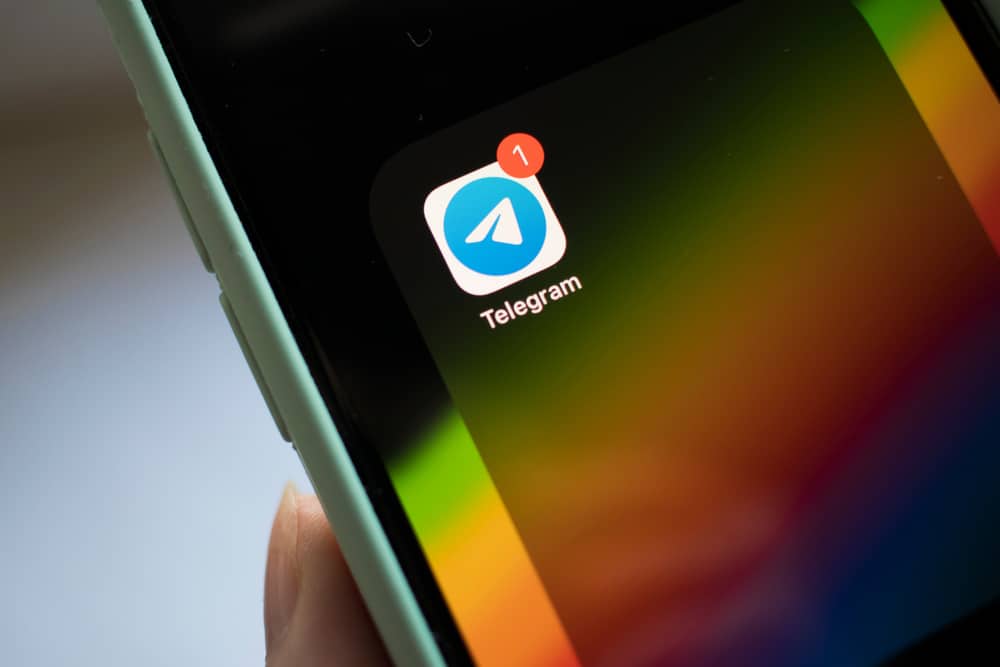 Telegram is a cross-platform messaging service featuring client-to-server enhanced encryption and privacy.
There is end-to-end encryption for messages, and the platform also supports self-destructing messages and group chats.
But can you transfer Telegram from an old phone to a new one? If so, then how?
This only works if you retain the same phone number. You can transfer Telegram to a new phone by downloading and installing the Telegram app on your new phone. Log into the app using your registered details, and you will immediately access all chats, including groups and channels you belong to.
If you just got a new phone and wonder how to transfer Telegram from your old mobile device to the new one, do not fret. This article will teach you how to easily transfer the cross-platform application to your new phone.
What Makes Telegram Such a Special Cross-Platform Messaging Service?
Telegram is a wonderful instant messaging tool allowing users to receive and send messages to their contacts without sharing their phone numbers.
This is possible via MTProto, a communications protocol that allows users to initiate different sessions on several devices without being connected simultaneously.
Two brothers, Nicolai, and Pavel Durov, created this powerful program as an excellent alternative to WhatsApp in 2013.
Using Telegram's cloud, users can send messages, voice notes, video files, documents, etc. Telegram also offers end-to-end encryption so no third party can know what you're chatting about.
The platform has over 1 billion downloads from the Play Store and is used by 700 million active users.
Telegram Allows the Creation of Folders for Different Topics
Few people know about this useful feature. You may have thousands of contacts on Telegram because the app synchronizes automatically with your phone data when you install it.
However, finding a contact, you want to chat with can be a big issue because of the number of chats you may already have.
A quick solution to this is the ability to create unique folders for different topics. This helps you stay organized within the platform's chat chaos, enabling you to work more efficiently.
Transferring Telegram to a New Phone
Many people setting up a new phone often ask if copying or transferring data and chats from previous devices is possible.
Telegram allows you to transfer chats and data from an old device to a new one.
This is because cross-platform chat service has cloud sync as long as your old account has not been deleted. However, this procedure will only work if you retain the same number used on your previous mobile device.
Follow these simple steps to transfer Telegram to a new phone:
Install the Telegram application to your new phone from the App Store (Apple) or Play Store (Android).
Open the Telegram app on the new phone and tap the "Start Messaging" button.
Log in using your login details.
Once you successfully logged into the Telegram app, all the chat messages you sent and received on the previous phone will be immediately available.
You will also retain your membership and subscription in Telegram groups and channels.
The only exception to this has to do with your secret chats. As you may or may not know, secret chats often get deleted whenever you log out of the Telegram application.
So, if you download the app to a new phone and recover your chats and groups, you will never recover your secret chats.
What if I Delete My Telegram Account?
If you delete your Telegram account, all your messages, channels, groups, and contact lists will be deleted permanently.
You cannot undo the deletion.
Even if you create a new Telegram account, none of your messages, channels, groups, and contact lists from the previous account will be restored.
Conclusion
Telegram is a cross-platform chat service that gives WhatsApp, Messenger, and other instant messaging apps a run for their money.
Depending on your phone's operating system, you can transfer Telegram by downloading the application from the appropriate store.
Install the Telegram application on your phone and log in using your registered details.
All messages and contacts are automatically synchronized to the cloud.
This will only work if you retain the original phone you used when registering on Telegram for the first time.