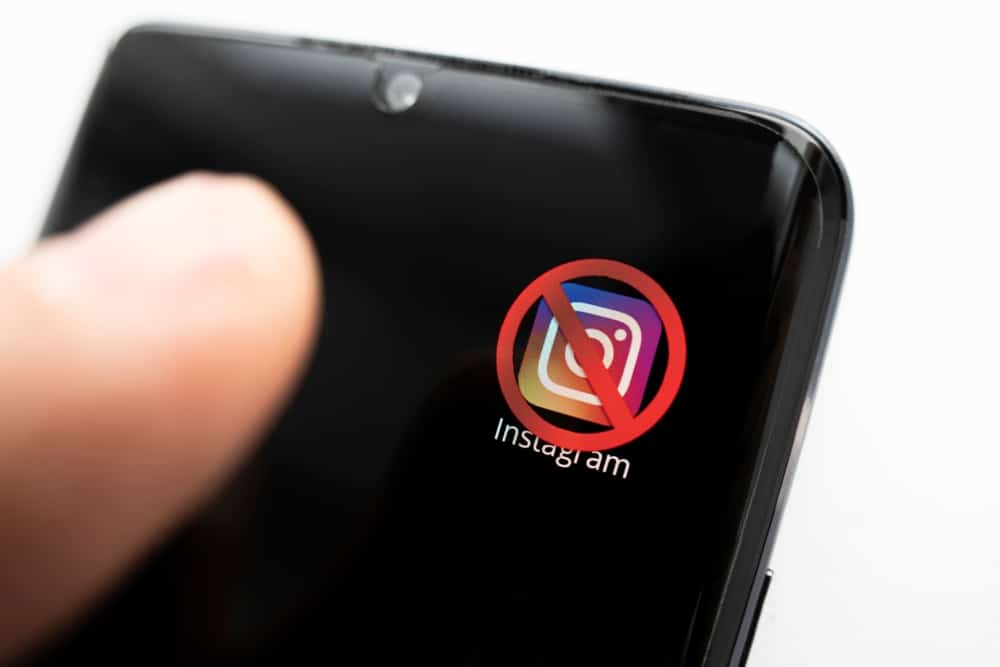 Everyone hopes that all will work in their favor after creating their Instagram account, but unfortunately, that's not the case. Sometimes, you may face issues when using Instagram where your account can get permanently or temporarily banned.
In that case, all your activities will get hindered, and unless you find a way to unban them, you may face a challenging time.
Instagram bans accounts that violate its community guidelines. If you've been temporarily banned, you can patiently wait for the ban period to pass or file a report. If it's a permanent ban, your best option is to appeal the decision by clicking the "Tell Us" in the notification or using the "Report a Problem" option in your account. Instagram will then review your case.
This guide covers all details about getting banned on Instagram. We will see how you can know that your account has been banned. Also, we discuss why your account was banned and offer a solution to get your account unbanned.
How To Know If Instagram Banned My Account
Most users have faced a rough time when they get their Instagram accounts banned. It starts with an Instagram notification telling you your account has been banned. Also, it could be that you were using your Instagram for various activities, and you get the "Action Blocked" message limiting you from your activities.
When your account gets banned, the message will explain whether the block is permanent or temporary.
If it's temporary, the message will contain the hours after which you can access your account. You may get banned to avoid using features like commenting or posting.
Why Instagram Banned My Account?
Getting banned is one thing, and understanding why that happened is another. Everyone complains that Instagram wrongfully banned their accounts, but today's guide explains the common factors that Instagram considers before banning an account.
Take a look at the causes below.
Reason #1: You Posted Inappropriate Content
Instagram is very keen on what you post to ensure it keeps every user safe on the platform regardless of age.
If your account is flagged for posting inappropriate content, such as sexual or nudity, it will be banned.
Inappropriate content goes against Instagram's community guidelines and violates its terms of use.
Reason #2: Promoting Violence
Any account found to advocate for violence gets flagged.
It could be you are posting weapons, advocating self-injury, showing bloody content, or advocating using illegal substances.
Anything you post on Instagram shouldn't be traumatizing.
You must consider everyone's emotions before posting something.
Reason #3: Using Banned Hashtags
Instagram bans some hashtags that it deems inappropriate, violent, or harmful.
Such hashtags include those advocating for violence and other radical movements that can cause chaos.
If you post something and associate it with such hashtags, you would be risking your account.
Reason #4: Copyright Issues
One thing that can immediately make your account get banned is using someone's content as your own.
Instagram is stringent on copyrights, and when your account gets reported for violating that, your post will get removed, and your account will be reviewed and probably banned.
Reason #5: Using Bots
Some Instagram users try to use bots to automate following users, commenting, and liking posts.
There is a limit to the activities you can do per a given time.
When Instagram suspects that you've integrated a bot to run your account, it will ban you from the platform.
How To Get Unbanned from Instagram
It's never good news to get your Instagram account banned. Nonetheless, before you enter panic mode, there are various solutions that you can try to get your Instagram account unbanned.
Method #1: Be Patient
If your account got banned for 24 hours, there is no harm in staying away from Instagram and waiting for the period to end.
Once the period ends, you can then access your account and be keen to avoid getting banned again in the future.
Method #2: Report a Problem
If you can still access your account, consider reporting the problem to Instagram using the steps below.
Open your Instagram account.
Tap on your picture to open your Profile page.
Click the three dots at the top and select "Settings and Privacy".
Tap on "Help."
Click the "Report a problem" option.
Tap the "Report a problem" button again.
Describe the problem, include screenshots, and click on "Send".
Instagram will then reach out to you.
Method #3: Contact Instagram
Click the "Tell Us" option when you get the "Action Blocked" message indicating your account has been blocked. That way, you can follow the on-screen instructions and offer the required details to regain your account.
Note that you may be required to verify your details, including sending a selfie.
Conclusion
It's unfortunate when Instagram bans your account.
We've seen how you can know when your account gets banned, the reasons for the ban, and three ways of getting your account unbanned. Try them out!