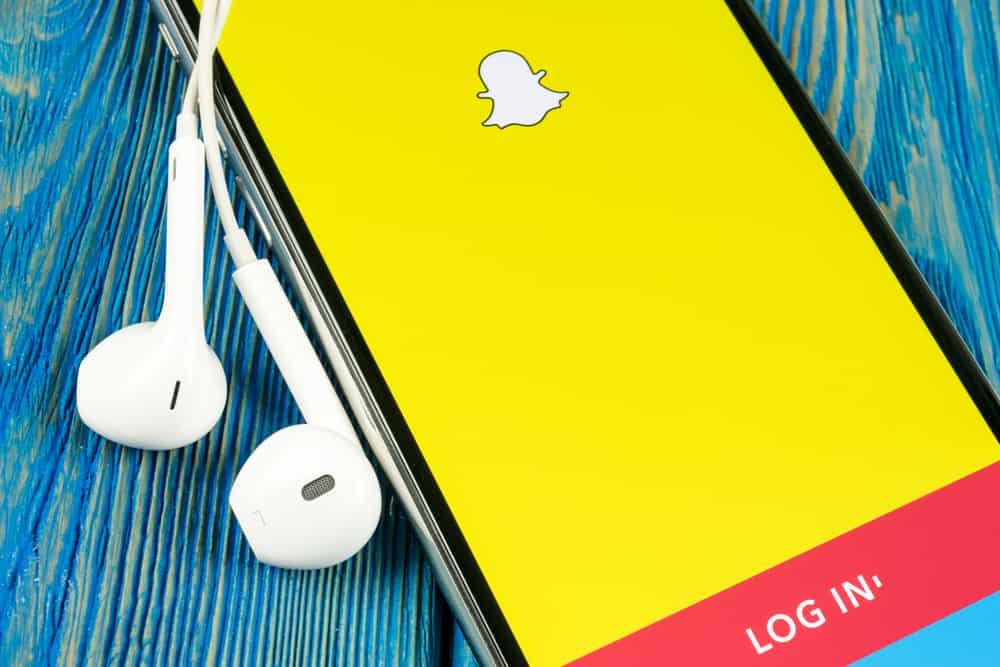 If you are a big fan of Snapchat, you've probably known that this is one of the preferable social apps that empowers online interactions regardless of geographical borders. Indeed, Snapchat is loved for its simple and friendly messaging interface and other functions that help you enjoy a brand-new experience on social media.
Since its foundation, Snapchat has been famous as a reservoir of Internet slang. If you're looking for an explanation of "OFC" on this app, this article is what you need. On Snapchat, "OFC" is popularly understood as "Of course!" and is mainly used in text messages.
In the following sections, we'll discover what "OFC" mean on Snapchat and how to use it properly. Without further ado, let's get this show on the road!
What Does "OFC" Mean on Snapchat?
Snapchat is not an unfamiliar app for millions of social media users worldwide. As mentioned above, its role is to connect people directly from different regions.
With a focus on messaging features, most Internet slang inherently comes from Snapchat, and "OFC" is no exception. So in this section, let's dive deeper into some definitions of "OFC" that Snapchat users widely use.
First of all, "OFC" is an abbreviation for "Of course" as a confirmation that something is undoubtedly true when you don't want to type the entire phrase. You can write it in lowercase or uppercase; however, the lowercase form is more common in text messages because you don't have to change the keyboard settings.
"OFC" can be put either at the beginning or the end of a sentence, but its position makes the meaning of "Of course" slightly different.
If you start the sentence with "OFC," it usually refers to something positive and what you want to express is a definite yes. Besides, "OFC" at the beginning of a sentence can also be considered a polite reply to other people's questions. In some cases, "Of course" describes your assurance of a decision you've made.
On the other hand, if you end a sentence with "OFC," "Of course" here somehow has the same meaning as "Obviously!" with a snarky tone. This describes a situation when you receive an unnecessary question although the answer is quite apparent, which makes you annoyed to explain. So, you choose to say "OFC" for short.
However, you should remember that it's difficult to define someone's tone through cold messages. Hence, not all the sentences ending with "OFC" means that the speakers are not happy when chatting with you. Instead, try connecting the whole conversation to guess their real-life reaction or ask them first before assuming anything.
Examples of "OFC" on Snapchat
In the last section, we've explained the meaning of "OFC" on Snapchat. Moving to this part, let us show you two examples to understand this slang better.
A: "We're going to have a vacation next week. Which one do you prefer, beach or mountain?"
B: "Ofc the beach. I love swimming so bad."
A: "Our school announced that there would be a prom in the middle of November. Who do you want to be your partner?"
B: "Ofc Jackie!"
Imagine the two examples above are the conversations between you and your friends on Snapchat, talking about holidays and school prom. In these cases, "OFC" refers to your only choices, and you would stick to these decisions.
Let's take a look at the other two examples below:
A: "Have you watched the latest movie "Minions: The Rise of Gru" yet?"
B: "Yeah, ofc. I'm a big fan of cartoons like that."
A: "Would you tell Anna that you're going to ask for her hand?"
B: "No, ofc. I need to keep it secret and surprise her. Promise to keep it secret, Tom."
As you can see, these two conversations' tone is a little snarky because the answers are obvious, and it's unnecessary to ask such questions.
Briefly stating, "Of course" would have different meanings depending on its position within a sentence. Once again, you should analyze the whole conversation to define the tone of "OFC."
Conclusion
Cool! We hope this article has given you a better overview of the definition of "OFC" on Snapchat, which makes your conversations on this app more attractive.
Let us know if you're looking for an explanation of another slang on the Internet, and we promise that you won't be disappointed. Don't forget to follow us for more social hacks!