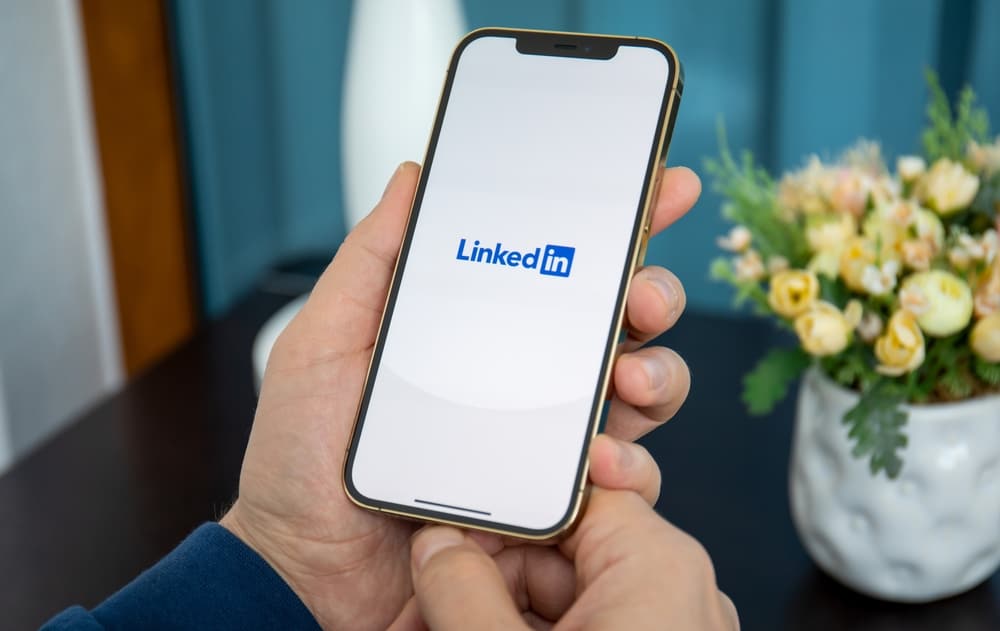 Many LinkedIn users have wondered if they can schedule a post on the platform. The good news is that it is possible to schedule a post on LinkedIn, although not using an inbuilt LinkedIn feature.
LinkedIn has not yet built an inbuilt feature for scheduling a post, but several third-party tools have been built to enable people and businesses to schedule posts.
Continue reading the guide to discover how to schedule a post on LinkedIn!
If you want to schedule a post on LinkedIn, you need to have an account with the third-party tools that schedule posts. One tool you can use is Hootsuite, and you must add your LinkedIn account to Hootsuite. After adding your LinkedIn account, compose your LinkedIn posts and schedule them. If you don't understand how to achieve these steps, please continue reading the post for more descriptive steps!
Many users have had a hard time scheduling a LinkedIn post, which is why this guide has explained the importance of scheduling a post on LinkedIn, tips to consider before scheduling a post and how you can schedule a post.
What is the Importance of Scheduling a Post on LinkedIn?
Scheduling posts on LinkedIn is an important aspect, especially when you have multiple posts and a lot of things to attend to.
The following are the importance of scheduling LinkedIn posts.
Increases Productivity
Scheduling posts enable you to set aside time to make it possible for other activities.
If you have employees involved, their productivity will be enhanced as they must push themselves to make scheduling possible.
Therefore, they can set aside time for other issues, and managing multiple accounts becomes easy.
Avoid Missing Dates
When you schedule a post, you will not miss a date and can reach your audience on time.
Moreover, if you have any planned activities, you can attend to them and still post on LinkedIn.
Enhances Content Consistency
Consistency has enabled many people to get an audience on many platforms.
Schedule the post if you don't want to disappoint your audience because of things preventing you from posting.
With consistency, you can be sure your audience will come back.
Tips To Consider When Scheduling a Post on LinkedIn
Now that you have learned the importance of scheduling posts on LinkedIn, you must ensure your posts perform well once you post them.
The following factors are essential when scheduling posts on LinkedIn.
Tip #1: Consider the Best Timing
Timing is an essential factor you must consider when scheduling a LinkedIn post. You must ensure you schedule your LinkedIn post when most users are on the platform to increase engagement. Timing can change depending on your location and audience, but the good news is that Hootsuite enables you to determine the best timing.
Tip #2: Understand Changes and When to Pause a Scheduled Post
The world is dynamic, and things constantly change. When you have pre-recorded your content, it may be affected by trends and other things. Thus, you must know when to pause a scheduled post to avoid becoming irrelevant. While waiting to post according to your schedule, keep yourself updated on what is happening and ensure nothing has affected your content.
Tip #3: Promote a Scheduled Post
If it is okay with your budget, you can promote your target scheduled post to ensure it is accepted well once posted. The good thing is that you can use the Hootsuite tool to promote the planned post.
How To Schedule a Post on LinkedIn Using Hootsuite
Before you schedule a post on LinkedIn, you must add your account to Hootsuite.
The following steps will guide you in planning a LinkedIn post.
Add your LinkedIn account to the Hootsuite dashboard.
Open Hootsuite and tap on your profile photo.
Choose the "Manage account and teams" option.
Go to "+Private account" and tap it.
If your account is enterprise, tap "Manage", hit "Add a social network", and select "LinkedIn".
Log into your LinkedIn account and tap on the "Allow" option to enable connection with Hootsuite.
Select all the LinkedIn pages or profiles you will add to Hootsuite, then tap on "Done".
After connecting LinkedIn to Hootsuite, click "Create" from the Hootsuite dashboard, then choose post.
Go to "Publish to", and choose your LinkedIn page or profile.
Enter what your post will consist of, like text or images and links, then choose the "Schedule for later" option.
Enter the time and date you will publish your post, tap on "Done", and click "Schedule".
Hootsuite allows you to create a free account but if you want more features for scheduling your post, subscribe to their services.
Conclusion
LinkedIn is an excellent platform for growing your audience by ensuring you post consistently.
If you are finding it hard to post on LinkedIn on time, you can choose to schedule the post and avoid missing the time.
If you don't know how to schedule a post on LinkedIn, read this guide!