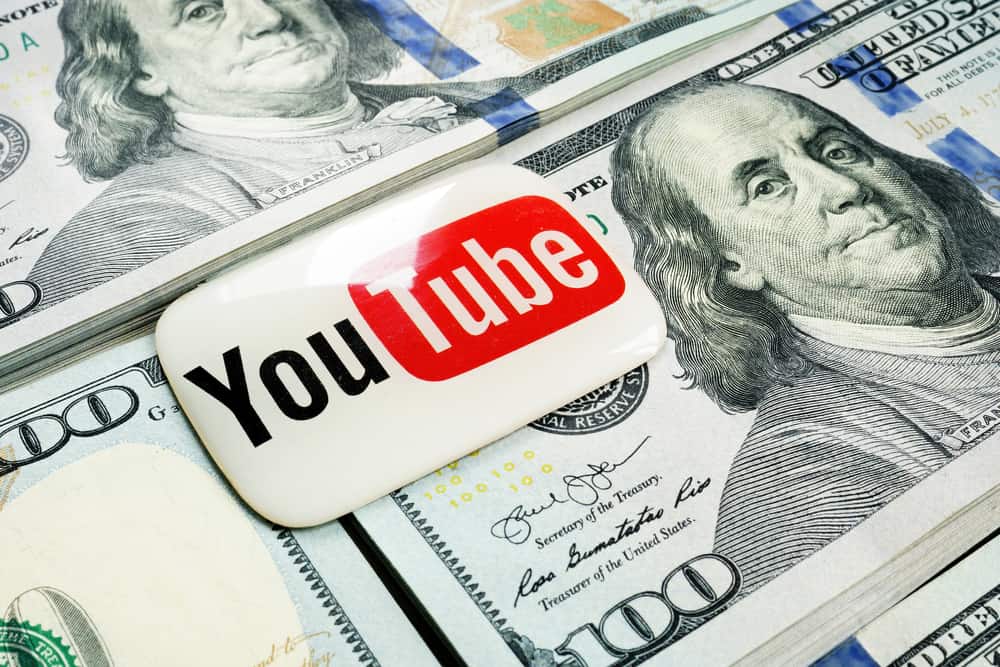 Every YouTuber looks forward to getting monetized on the platform as that opens doors to new opportunities, especially earning money via YouTube.
When you are a YouTuber, you may wonder how you can get monetized on YouTube or the details around YouTube monetization. Luckily, this post digs in on YouTube monetization and addresses everything you should know.
YouTube monetization requires that your channel must have 1000 subscribers, your content shouldn't violate YouTube's terms of service, and your channel must have attained over 4000 watch time hours. Once you meet the requirements, open YouTube, and access YouTube Studio. Open the "Monetization" tab and click the blue button. Connect your AdSense account and proceed with the prompt to complete applying for monetization.
YouTube monetization is a lucrative advantage for content creators as it paves the way for them to earn. This post defines YouTube monetization and its requirement. We will understand the benefits of YouTube monetization and how it works.
What Does YouTube Monetization Mean?
YouTube is the leading video-sharing platform where you can access free videos for any category. You can connect with people by watching the same videos and in the comment section. When you have a YouTube channel, you can upload videos provided they adhere to YouTube's terms of service.
YouTube has a Partner Program allowing creators who meet the required eligibility to start making money through their content. YouTube monetization is a privilege you must apply to get accepted into the program after all details are as expected.
When you get accepted into YouTube monetization, YouTube will run ads on your channel and videos. It will then give you 55% of the generated revenue from all ads running on your content. Again, YouTube monetization paves the way for other ways of making money on the platform, and we will discuss them later.
YouTube monetization is free. The only requirement is to meet the eligibility to apply to the program and, if accepted, start monetizing your channel.
How To Get YouTube Monetization
We've defined YouTube monetization, but we are yet to understand how you can get it. You must apply for the program to get YouTube monetization, and only after you get accepted can you start monetization.
YouTube has two eligibility requirements that any creator must meet before they apply for the YouTube Partner Program. First, your YouTube channel must have gained 1000 subscribers. Secondly, your channel must have attained over 4000 watch time hours. Only then you can see the "Monetization" button allowing you to apply for the program.
If you are sure that you've met the requirements, follow the steps below to apply and hopefully get YouTube monetization.
Open YouTube on a browser.
Sign in using the account associated with your channel.
Navigate to YouTube Studio.
Click on "Monetization" in the left section.
Find the blue button labeled "Apply Now" and click on it.
Check your channel and account details to ensure everything is okay.
Connect your YouTube channel with your AdSense account, or follow the prompts to create a new one.
Complete the prompts to get everything in place and submit the application.
YouTube will receive your channel and check if you've met the requirements and if your channel's contents align and adhere to its terms of service and community guidelines. If everything is okay, YouTube will respond, confirming if you've been accepted and your channel monetized.
What Next After YouTube Monetization?
YouTube monetization is excellent news for every content creator. When you get monetized, you earn from YouTube ads displayed on your channel or when your videos are playing.
Again, you can utilize other monetization benefits, such as channel subscriptions, donations, crowdfunding, etc. Depending on your strategy, you can make YouTube a reliable side hustle or a full-time job and enjoy the rewards.
Conclusion
YouTube monetization is where YouTube accepts a channel to join its YouTube Partner program once it meets the requirements.
This post has discussed what YouTube monetization is and the benefits you get from it. Moreover, we've explained how you can get monetized and the requirements for monetization.