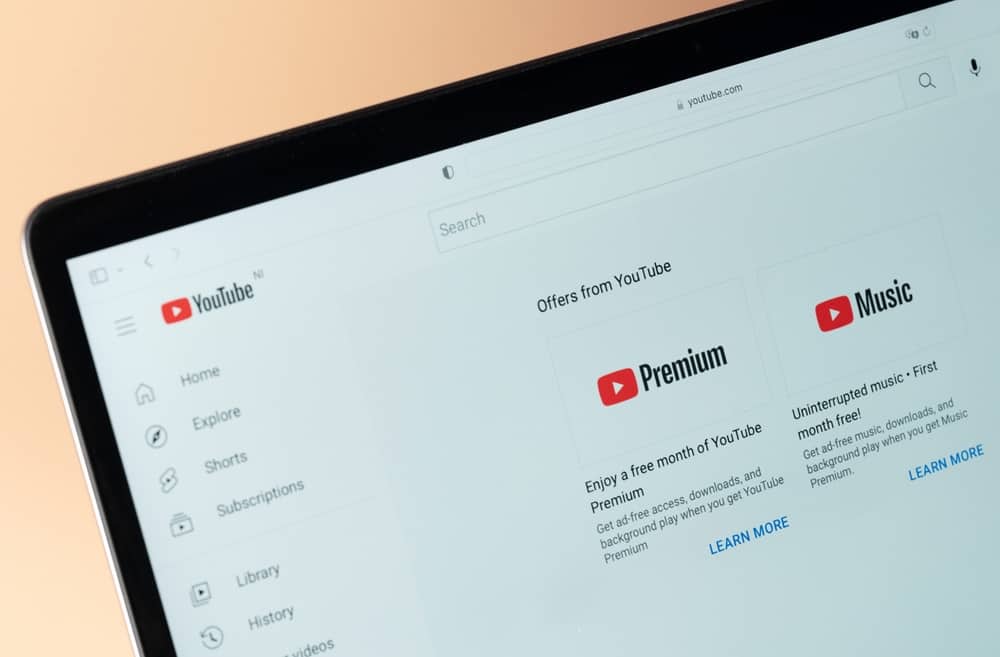 Gaming is fun, and when you have a YouTube channel, you can be a gamer on YouTube, provided you know how to go about it.
YouTube accommodates everyone, and you can freely create your YouTube channel and then apply different strategies to start being a gamer on the platform. Let's dig in on everything it takes to be a gamer on YouTube.
First, you must identify your target audience and understand your competitors. Next, identify the necessary tools you require to support your gaming channel. If you don't have a YouTube channel, create one and give it a name relevant to your niche. Be consistent in your uploads and engage with your viewers by responding to comments. Create creative thumbnails and titles that are catchy to viewers.
This post details everything about being a gamer on YouTube. We will understand how gaming on YouTube works and the criteria to follow when you want to start gaming on YouTube and create an audience.
Can You Be a Gamer on YouTube?
When you open YouTube, there are different channels that you will encounter depending on your search term and preference. Some gamers have found their space on YouTube and have successfully grown their channel to make money while engaging with their audience.
It's possible to be a gamer on YouTube. If you enjoy gaming and wish to share your gaming experience and skills with others, creating a YouTube channel where you can interact with your audience is a great idea. YouTube doesn't restrict content creators; you can start your journey as a YouTube gamer when you create your channel.
If you are new to YouTube gaming, we will guide you on what steps to take to be a gamer. Keep reading this post to learn more.
How To Be a Gamer on YouTube
Google owns YouTube and made it the second most widely used search engine. Anyone can access YouTube, provided it's not restricted in their area.
Again, you can access YouTube on your mobile or desktop. When you open YouTube and sign in using your Google account, you can create a YouTube channel, which is the first step of being a YouTube gamer.
Once your channel is ready, below are the next steps to take to be a gamer on the platform.
Understand Your Niche and Audience
You must start by understanding what niche you are getting into. Know your gaming and what your target audience loves the most about the game you wish to be known for.
Further, understand what people are looking for to help you know how best to tune your moves as a gamer to ensure you keep viewers engaged.
Study Your Competitors
There are different gamers on YouTube. While some have managed to gain millions of subscribers and grow their channels, studying how they gain more followers makes sense.
What unique thing do they do? Once you understand what your competitors are doing, you will easily manage to grow your channel and gradually gain subscribers and viewers.
Get the Right Equipment
Aside from creating your YouTube channel and giving it a decent name and profile that aligns with how you want to be known as a gamer, you must also purchase the necessary equipment to make your gaming channel successful.
You must have gaming equipment, a fast and stable internet connection, a microphone, etc. That way, you can make high-quality videos and streams, and viewers will enjoy watching them even during live sessions.
Promote Your Channel
Once you set up your channel, promote it on your social networks to make people aware. Still, liaise with other gamers to help you grow your audience through shoutouts, etc.
Be Consistent
Once you start uploading your gaming videos or going live, be consistent. Help viewers know when to expect new content so that they can keep a tab on your gaming activities.
Engage Your Audience
Don't leave your audience unanswered. Interact with them in your chats and comment section. Talk to them via your microphone during live sessions to create a lively gaming session.
Conclusion
Anyone can become a gamer on YouTube, provided you know what steps to follow and strategies to apply to enhance your gaming and grow your channel. We've discussed these strategies in this post. Follow along and enjoy your gaming.