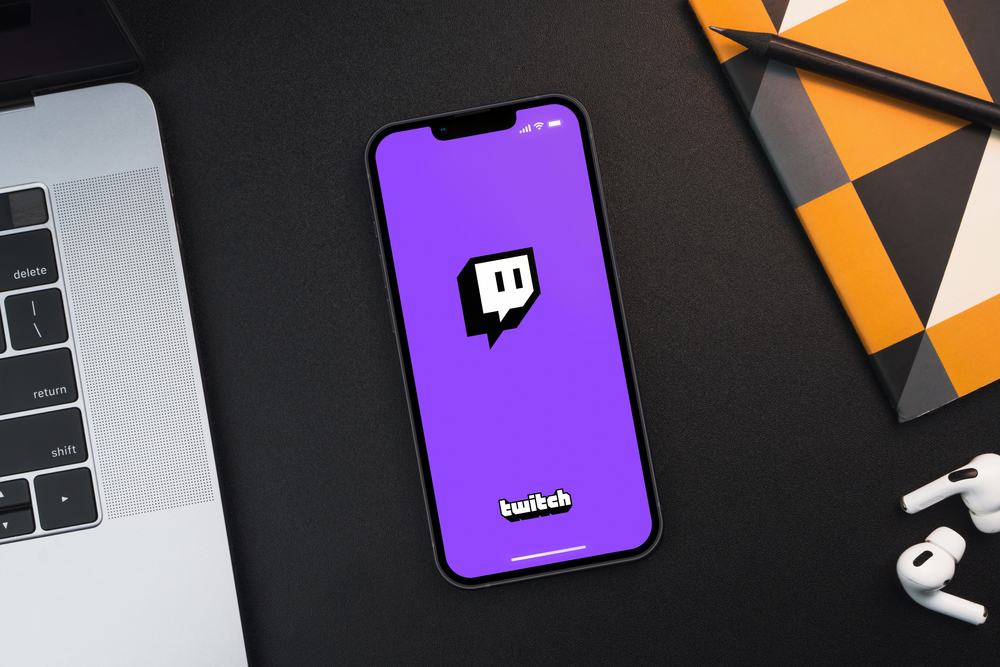 Twitch is one of the most popular live-streaming apps. It initially focused on online gaming but has since expanded to accommodate different types of creators, including those in art, music, lifestyle, and "how to" videos.
Twitch has many interactive features mainly geared towards maximizing creators' live streaming experience. It also has a affiliates and partners program allowing creators who've attained specific prerequisites to earn from their live streams.
Twitch was initially launched in 2011 as a branch of a platform called Justin.tv. Its main objective was to provide an app where users could live stream and post homemade videos. In 2014, Amazon bought Justin.tv and officially launched the platform as Twitch. Twitch focuses mainly on online gaming and live streaming. Even though there are other video niches on the app, it has retained its popularity as one of the best live-streaming apps for gamers.
This post covers Twitch's history, features, uses, and applications.
Overview of Twitch
As explained earlier, Twitch is a live streaming platform mainly focusing on gaming content. Twitch has approximately 140 million active users. Like other video streaming platforms, Twitch uses a channel system. Creators have channels where they post their videos and live streams.
Viewers who like your content will follow your channel and subscribe to exclusive ey wish to support it. Twitch has several interactive features to help maximize streamers and viewers' engagement.
Examples of these features include the chat function that allows viewers to engage streamers with comments. It also plugins or extensions users can install to customize their experience. Extensions serve different purposes.
For example, you can install extensions to show your gaming scoreboard for music or any other activity you wish to add to your account. Twitch also has viewership and subscription rewards, some exclusive to specific channels.
Next, we'll discuss joining and using Twitch as a viewer or streamer.
How To Join Twitch
Joining Twitch is relatively easy. There are two methods to join depending on whether you use a phone or PC. If you intend to join Twitch to consume videos from different creators, then using the phone app will suffice.
However, if you're considering joining the app and live-streaming videos, using the website is best, as you will need live-streaming tools.
Here's how to join Twitch using the mobile phone app.
Launch your phone's app store.
Search for "Twitch."
Tap on it from the search results and install it.
Wait for the download and installation to complete.
Open the Twitch app and tap "Sign Up."
Enter a username and other personal information like your phone number, email, and password.
Tap "Sign up."
Check a Twitch account verification link in your email and click on it to activate your account.
After, check out the recommended section for some channels you can follow. But now, let's see how to sign up for Twitch on PC. It is equally straightforward.
Launch your web browser.
Navigate to Twitch's official website.
Click on the "Sign Up" button at the top-right corner of the screen.
Enter your username and password. Click "Next Step."
Enter your phone number or email. Click "Next Step."
Enter your date of birth and click "Sign Up."
Check a Twitch account verification link in your email and click on it to activate your account.
How To Use Twitch
Using Twitch is relatively easy. If you're using the mobile app, open it and tap the "Following" tab for live streams. To find a specific channel, open the "Search" tab and enter the channel's name.
To become a Twitch streamer, you'll need a few things to begin live streaming.
A PC to access the Twitch website.
Streaming software. Examples of streaming software you can use for Twitch include OBS or Streamlabs. Streaming software has different features, like video and audio tools, to help optimize your streams.
A webcam and a microphone.
Even though PCs have these built-in features, using an external microphone and webcam will allow you to capture your image better.
If you intend to monetize your content eventually, you can invest in additional streaming gear like lighting and a green screen.
Summary
Twitch is a live streaming platform mainly focusing on online gaming. It initially launched as Justin.tv, an app for gaming and home videos, until Amazon acquired it in 2014.
Twitch has about 140 million active users. Besides gamers, Twitch has videos in other niches like art, music, tech, and lifestyle.