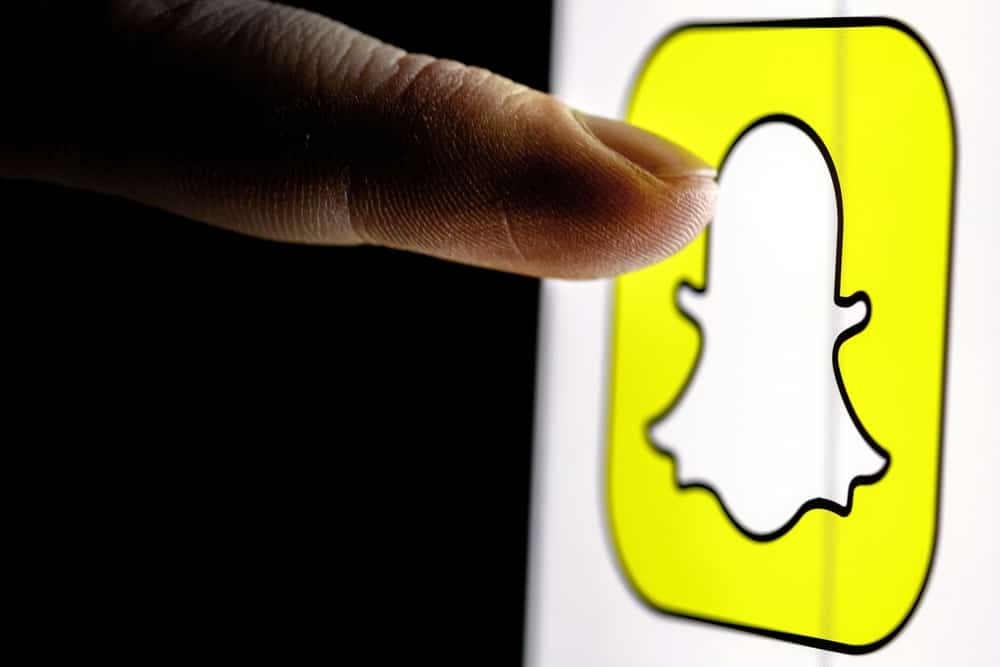 Recently, my Snapchat account was hacked. Someone managed to get into my account and change the password, locking me out. In case you're one of the unlucky people like me, don't worry – it won't be the end!
I understand how upset you must be – you had that account for many years, and it contained memories you did not want anyone else to know about. 
It took a bit of digging, but I found a way to get it back, and I will share that with you. Follow the simple steps, and you'll be up and running again.
You have two options to get back your hacked Snapchat account. If the hacker hasn't changed the email and mobile number, you can change your password by accessing the "Forgot your password?" option. However, if the hacker has changed your email and phone number, you must fill in the "I think my account was compromised" form on the Snapchat support page.
This blog post will walk you through getting your account back and protecting it from future hacks. Keep reading for tips on how to keep your Snapchat account safe and secure. Let's begin!
The Signs Your Snapchat Account May Be Hacked 
Whenever you observe any of these suspicious behaviors on your Snapchat account, your account has likely been compromised or hacked:
Your account is being used to send spam.
A message will appear on your screen informing you that someone has logged into your account from another location, IP address, or device.
The app constantly requires you to re-login every time you use it.
Your contact list has been expanded without your permission, with new contacts added.
Your Snapchat account's mobile number or email address has been changed without your consent.
If you experience these behaviors, you should change your password as soon as possible to avoid further problems.
What To Do If Your Snapchat Account Has Been Hacked?
If you're like most people, Snapchat is one of your favorite social media apps. It's a great way to stay in touch with friends and family and also a lot of fun. But what do you do if your Snapchat account has been hacked?
There are a few methods you can do to try to get your account back, but it's essential to act quickly.
Method #1: Update Password if Email or Phone Number Have Not Changed
You can take several steps to regain access to your account. If you suspect your account has been hacked, you should update your password first.
Restoring your account access is possible if your email address or phone number hasn't changed:
Go to the Snapchat login page and enter your username and password.
If you can log in, change your password immediately. If you cannot log in, click the "Forgot your password?" link.
Choose the method to recover your password: "Via Phone" or "Via Email."
If you chose the email method, continue like that:
Enter your email and tap the "Submit" button.
Check your emails for a message from Team Snapchat.
Tap the link in the email.
Enter your new password twice.
Tap the "Save" button.
If you chose the phone number method, continue like that:
Enter your phone number and tap the "Continue" button.
Snapchat will send you a text message with the recovery code.
Enter the code in the Snapchat app. It gets inserted automatically on most new devices.
Enter your new password twice.
Tap the "Save" button
Method #2: Contact Snapchat Support
It is impossible to retrieve the password using the "Forgot My Password" on the login screen if the hacker has changed the email address and the phone number.
Snapchat support may be able to help you regain access to your account and reset your password.
To contact Snapchat Support, please follow these steps:
On your mobile device or web browser, visit Snapchat's Support Page.
Find and tap the "Contact Us" tab.
Click on "I think my account has been compromised."
Fill in the form; the more information you provide, the better.
Tap the "Save" button at the bottom.
Be sure to include as much information as possible, such as your username, when you think your account was hacked, and what you think may have happened.
Tips On How To Keep Your Snapchat Account Safe
You can keep your account safe by following these guidelines:
Snapchat will never ask for your password from you. Never share your password with anyone.
Don't include personal information in your passwords, such as your name, username, phone number, or birthday. Make your password a mix of numbers, symbols, and capitals.
In Snapchat settings, make sure your email address and mobile number are correct.
With two-factor authentication, your Snapchat account will be more secure.
Any safety concerns, like harassment or bullying, can always be reported on Snapchat.
Only add friends you know in real life or accept friend requests from them on Snapchat.
Conclusion 
So, you've been hacked and lost access to your Snapchat account. Getting your Snapchat account back will not be an issue if you use the above methods.
Feel free to leave any further concerns in the comments section below!
FAQs
If my Snapchat is hacked, can I get it back?
If your Snapchat account has been hacked and you cannot log in, contact Snapchat Support. If you provide the necessary information and complete the form appropriately, Snapchat may be able to retrieve your account.
What is the response time for Snapchat support?
If you need help from Snapchat support, you can expect a response within 1 to 3 days. Keep in mind that the response time to your inquiry may vary.
Is it possible to find out who hacked my Snapchat account?
If you want to know who hacked your Snapchat account, the answer is sort of. If you have a friend who can log into your account, they can check your Snap Map to see your recent location history. Also, check if any IP addresses associated with your login attempts are unfamiliar.