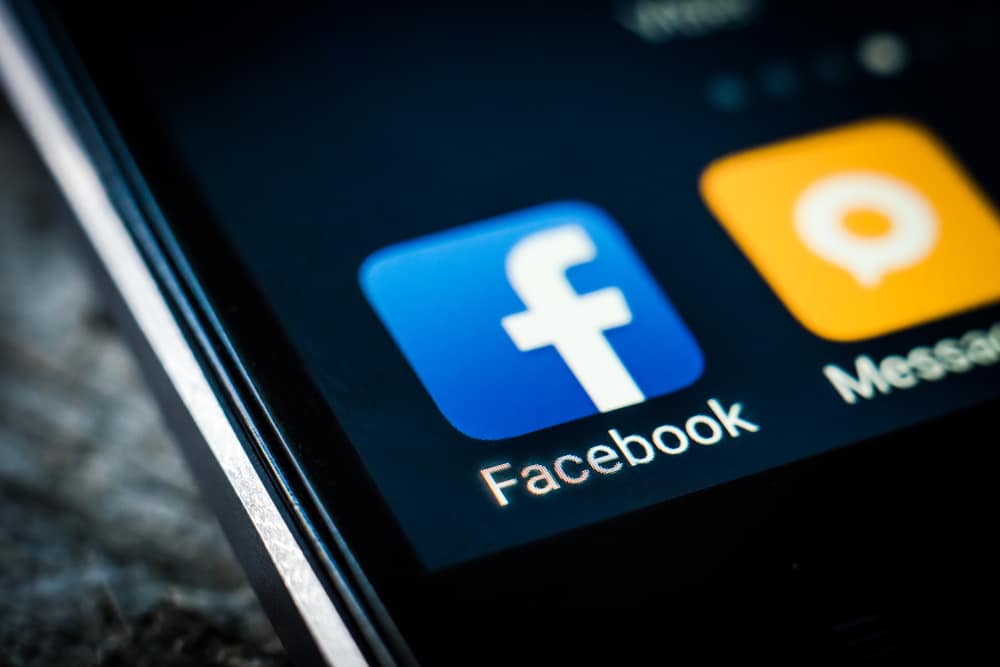 Facebook has a jungle of emojis and reaction buttons. At times Facebook activates temporary reaction buttons like the purple flower to celebrate a given event.
Facebook ushered in a new reaction (purple petaled flower) button a few years ago. So, what does the purple flower represent?
The purple flower acted as a "thank you." Initially, it came as a temporary Mother's day appreciation button. But Facebook brought it back a year later as a "grateful" or "thankful" reaction button commemorating "Mother's day." Sadly, the flower disappeared. 
Let's dig further into the purple flower on Facebook.
Facebook's Purple Flower  
Facebook allows users to react to posts or comments on the platform. The reaction button lets you express your thoughts about a video, photo, story, or comment posted on Facebook.
You'll notice a collection of reaction buttons when you long-press or hover your pointer over the like button.
You'll see:
A blue thumbs-up emoji with a "Like" tag.  
A red beating heart. The button lets users leave a "Love" reaction to a post or comment.
A heart-hugging emoji. It lets you show someone on Facebook that you "Care." 
A laughing emoji. It allows you to react with a "haha" to a post or story.  
A smiley red-cheeked emoji. It leaves a "Yay" reaction on any post or comment on Facebook.
A surprised face emoji. You'll see a "Wow" tag when you select it. 
A sad face with an animated tear. Use it if a post or comment saddens you. 
An angry face. You can use it when angered by someone's post or comment on Facebook.  
You'll need to long-press the like button and choose a reaction that best describes how the post or comment makes you feel. 
In the 2016 and 2017 Mother's day seasons, Facebook introduced a purple-petalled flower to its reaction section.
The purple flower exhibited a "Grateful" tag on iOS devices and a "Thankful" label on the browser and Android devices. Facebook wanted users to appreciate mothers with this button. 
Facebook users did not disappoint. Our feeds became a field of purple petals within a short period. Sadly, Facebook removed the purple petals.
If you float the mouse over the "Like" button, you'll notice the purple flower is no longer there. Facebook users did not welcome the move, arguing that being grateful is not a seasonal thing. 
Trends demanding Facebook to return the purple flower button mushroomed all over Facebook and other social media platforms.
Some were hopeful that Facebook would make it a Mother's day ritual. We are still waiting for the purple petals to this day. 
Facebook doesn't have a "Thankful" button at the moment. You'll have to use the words "Thank you" or a short heartfelt message to thank someone on Facebook.
You can also use the bouquet emoji to express your thank yous. You can take the extra step and send actual flowers to show someone on Facebook that you appreciate them. 
How To Send Flowers on Facebook?
You can send flowers on Facebook. Heck! You can request a purple bouquet to symbolize the purple flower. Here is how to send the bouquet. 
On the Facebook Mobile App
Here's how to send a bouquet on the Facebook mobile app:
Launch the Facebook app on your mobile device.
Tap the search icon. 
Type "send flowers on Facebook" on the search bar. 
Swipe to the right and tap the "Marketplace" tab. 
Order flowers from one of the flower shops by sending the seller a message and an address. 
On the Facebook Browser Version
Here's how to send a bouquet on the Facebook browser version:
Navigate to Facebook on your favorite web browser and log in.
Click the search button.
Search for "send flowers on Facebook."
Click on "Marketplace."
The browser gives you filtering options to make your search easier. You can filter by distance and price. 
Send a message to a seller that piques your interest. 
You can also post virtual flowers on their wall. 
Concluding Thoughts
Facebook added the purple flower to its reaction button on 2016's and 2017's mother's day. The flower was a way for users to show appreciation for all the mothers in their lives.
It was a beautiful Mother's day gesture. However, it stopped. The purple flower stopped appearing on our feeds. Facebook users are still hoping that Facebook will return the "Thankful/ Grateful" button. 
FAQs
Does Facebook still release temporary reaction buttons?
No, Facebook stopped testing seasonal or time-limited reaction buttons. Facebook did not bring the purple flower or a pride flag from 2018 onwards. You can always use Facebook frames if you wish to celebrate any event.
Why can't I use reactions on Facebook?
You might have reached the daily limit if you can't react to any post, page, or story on Facebook. It seems suspicious if you press the reaction button more than 5000 times within a short time. The reactions may put you on Facebook's spam radar. Therefore, resulting in a temporary ban from using the feature. The ban may last a day or two. Once it lapses, the reaction button will work without any issues. 
Also, Facebook puts a daily cap to minimize exploitation of the reaction button. If you haven't exceeded the daily limit, check whether your browser or Facebook app is outdated. You can also try to clear your device's cache.