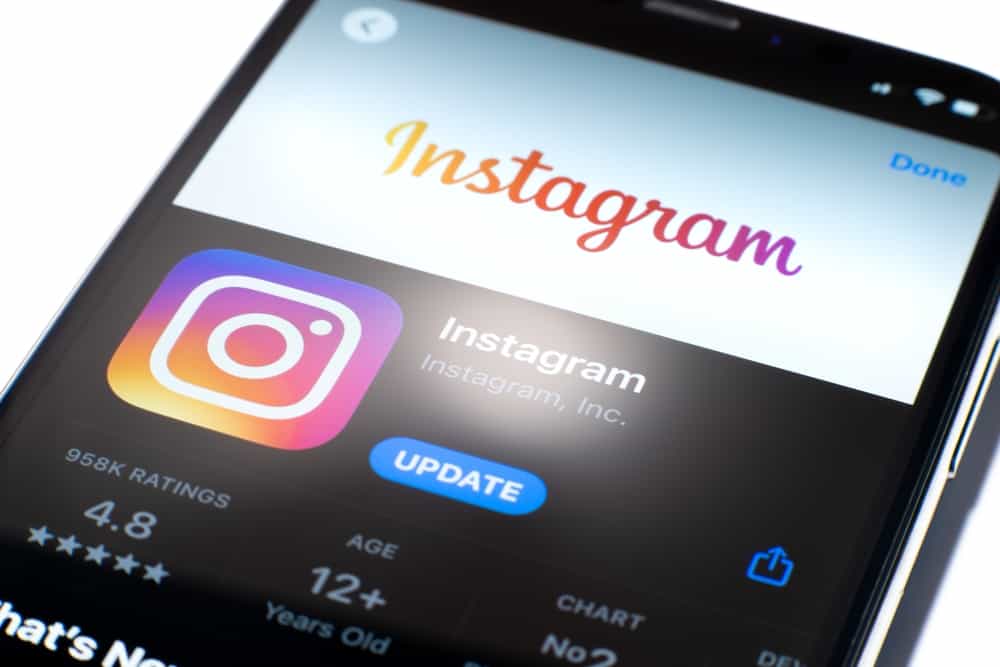 Instagram Reels were released in August 2020 as a means for content creators to showcase their creations in short videos. These reels quickly became helpful in short films, movie trailers, skits, brands, and various other uses. The reels took the position where you'd typically find the post icon, and it rolled out for users in over fifty countries.
If you noticed you don't have an Instagram reel, it could be due to several reasons, which an outdated app version tops. The other reasons you do not have reels include using Instagram in an unsupported region, having your account restricted, using a new account, or facing a technical issue. All of these reasons can also be resolved in simple ways.
In this article, we'll see how these problems prevent you from getting reels and how you can resolve the issues.
How To Check if You Have Reels on Instagram
Reels have become a prominent part of Instagram and are well-accepted by several users. With videos extending to 90 seconds, creators have a better shot at displaying their content without time restrictions. Reels are everywhere, and you can check if you have them in about four ways.
The first and most apparent way to check for reels is the icon you'll see at the center of your bottom navigation bar. When you launch your app, this icon resembles a film reel and tapping it takes you to a page where you'll only see videos created in reels by Instagram users. Of course, once you have this feature, you should have the reels also available for you to create and post.
Another way to check is by directly trying to post a reel via the "+" icon to the top right of your Instagram feed. You'll be taken to your media when you tap it, where you can record a reel or select from your phone's gallery.
Also, you can go to the "Explore" page, which can be accessed by tapping the search icon in the bottom navigation bar. With these, you can be sure whether or not reels are available on Instagram. If you don't, the following paragraphs might be why you are without reels.
Why Your Instagram Doesn't Have Reels?
The following are some primary reasons you do not have the reels feature on your Instagram.
Outdated Instagram Version
An outdated version of Instagram can lead to some features not working on your Instagram, including reels. An updated Instagram keeps the app well optimized and all features working efficiently. However, much older Instagram versions will not support reels, and you might still have a layout that will not efficiently incorporate reels.
Unsupported Regions
Instagram is not supported in some countries, and if you're bypassing the use somehow, all of Instagram's features might not be available to you.
New Account
If you just created an account on Instagram, the app can limit your features till you verify the account. This helps Instagram filter spam accounts and keep the app's security at its best.
Restricted Account
If your account is restricted, some features will not work on Instagram. You can always check if your account has been flagged by the algorithm, making the reels unavailable.
Technical Issue
Sometimes, Instagram could have a glitch that makes features temporarily unavailable to its users. If you have a glitch, it could be general, which means other users might be experiencing that same issue.
How To Get Reels on Your Instagram
If your reels are unavailable due to the features listed above, there are some solutions you can apply that would hopefully fix it.
Ensure your account has not been flagged.
Most features on Instagram will not work if your account is restricted. You should ensure your account has not been flagged and temporarily suspended. You'll typically get a notification if your account is suspended, or you can observe how your likes, comments, and follow button are acting to be sure.
If your account has been flagged, go to Instagram's support center to file a report and resolve the issue.
Update Your Instagram App
If your Instagram is outdated, you should go to the App Store and update your app. Once you update, you might be logged out of your account and need to re-login to your account.
Restart Your Mobile Device
If you're having technical issues, you can easily restart your phone to resolve the glitch. You can also restart your Instagram app by resetting your app's data and clearing the cache.
Reinstall The App
If none of these methods works for you, you can uninstall and reinstall the app to reflect the changes.
Conclusion
These are the reasons why you might not have Instagram reels, and you can apply these methods to resolve them. Once you resolve these issues, get your camera ready, and get recording!