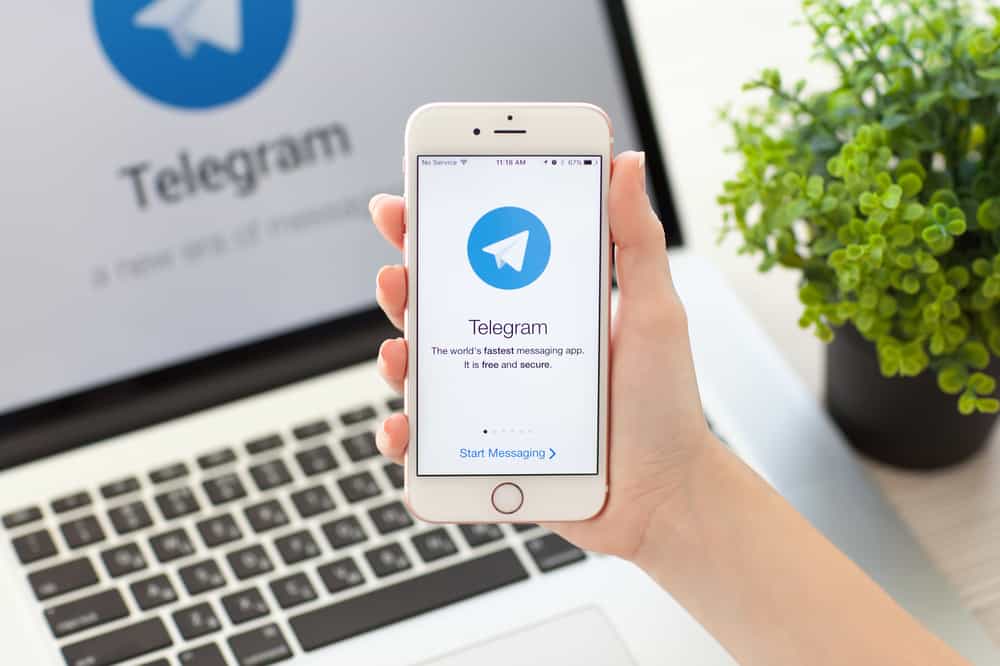 Telegram is one of the fastest-growing instant messaging platforms, with at least 550 million monthly and 55.2 million daily users. Its popularity stems from various features, including channels, groups, private chats, and self-destructing messages.
Furthermore, Telegram is more secure than other instant messaging apps thanks to end-to-end encryption of messages that shields data from nosy hackers, data mining corporations, and the government. You can use Telegram to share moments and interact with friends, market your business or share your content with the world.
But how do you create and grow a Telegram channel? Getting the first thousand subscribers on your channel is the first step.
To get 1k subscribers on Telegram, adopt the following proven strategies:
1. Offer undeniable value on your channel
2. Promote your channel on other channels (cross-promotion)
3. Share your channel link on social media platforms, and ask people to subscribe
4. Create and post content consistently
5. Buy real Telegram followers
We will discuss how to get 1k subscribers on Telegram in this post.
Overview of Getting 1k Subscribers on Telegram
Telegram is a useful messaging platform because it offers a free, secure, and fast way to communicate with friends and subscribers. Its versatility makes it the perfect platform for individuals, creators, and businesses. For instance, you can interact with your friends through group chats, create a private or public channel, and side-chat potential customers.
Creating a channel on Telegram and building a community of faithful subscribers can take time and effort. However, with the right tricks and hacks, you'll grow your subscriber list in a few days or weeks. The first subscribers are the hardest to get because it's the beginning, and not many people, including your contacts, are willing to subscribe to a new channel with little to offer.
Below, we will discuss the strategies you can employ to get 1k subscribers on Telegram. Let's dive in.
How To Get 1k Subscribers on Telegram
Are you looking for ways to rapidly grow your Telegram subscribers to a thousand subscribers? Below are tried and tested ways to get 1k subscribers on Telegram.
Provide Undeniable Value
When you create your Telegram channel, you can add up to two hundred contacts on the app. Some may stay to show support, but what keeps most subscribers on a channel is the value they get from it.
Ensure your channel provides something that your subscribers value. The value could be tips and tricks, how-to tutorials, recipes, coupons and discounts, deals, memes, funny videos, and more.
Make Your Channel Stand Out
Unless your Telegram channel tackles a new topic, you'll find hundreds of other channels in your niche. Besides providing value to your potential subscribers, you ought to provide something extra they can't find on other channels. Look at this extra thing as your unique selling proposition.
For instance, if you provide marketing tips for business owners and other marketers, the thing that makes your channel stand out could be your humorous narrations and using real-life examples.
Promote Your Channel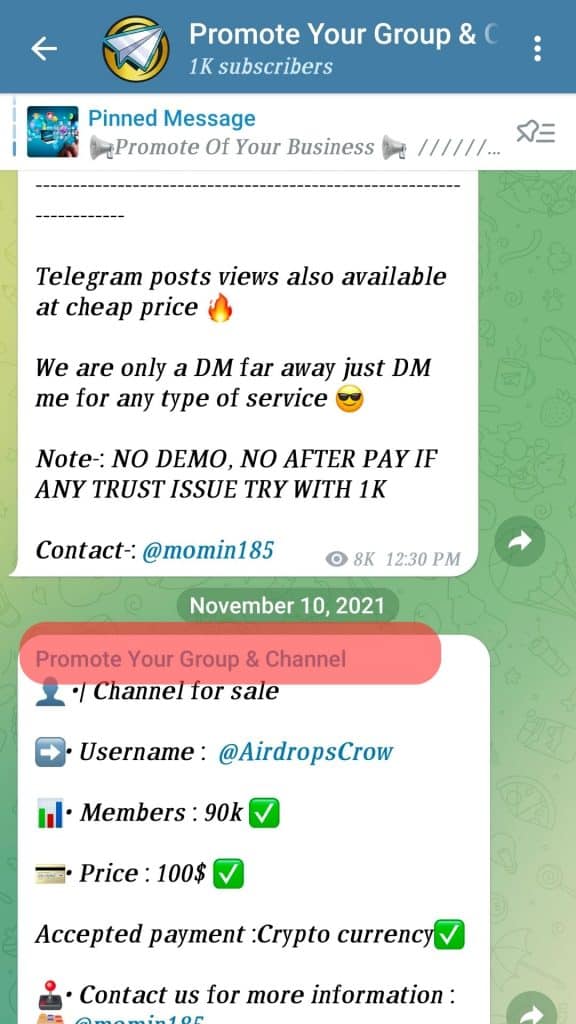 There is no easy way to get a thousand subscribers rapidly; you must promote your channel. The best place to start is on other popular channels where your potential subscribers hang out. For instance, if your Telegram channel talks about gaming, you can search for popular gaming Telegram channels, subscribe and start cross-promoting your channel here.
Be careful when sharing your links to avoid appearing spammy and desperate for subscribers. You could provide some insights on these channels and work a way to end the copy with a Call to Action (CTA) asking interested people to subscribe to your channel.
Create and Post Content Consistently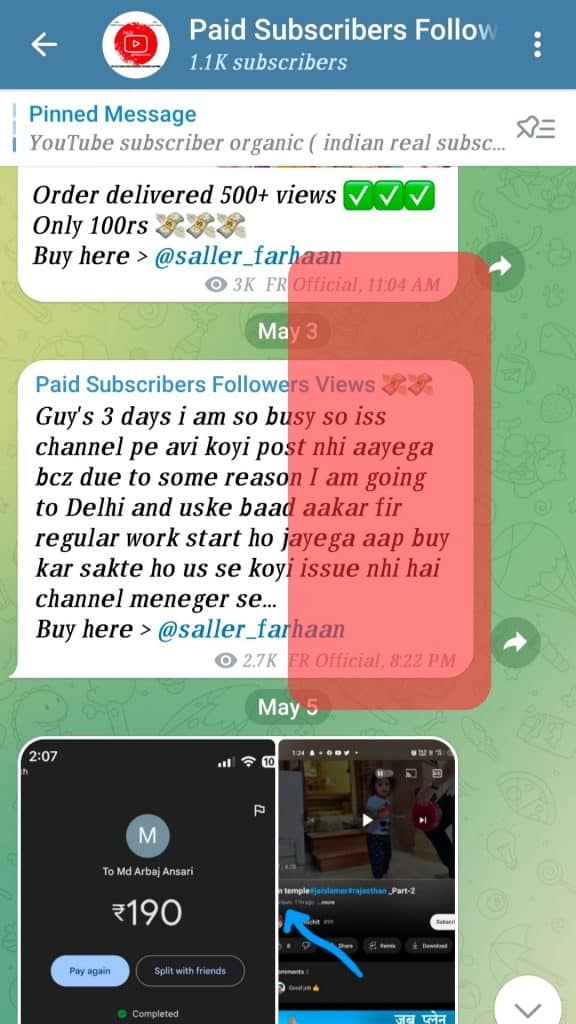 To retain your current subscribers and attract more, you must create high-quality content and post consistently. Do your research, find out what popular topics, and create content around those topics.
Nothing shows your subscribers you care about them more than providing valuable content consistently. You can post daily or on particular days of the week. It's even better when you let your subscribers know your posting schedule; for instance, tell them to look out for fresh content every Friday.
Share Your Channel Link on Social Media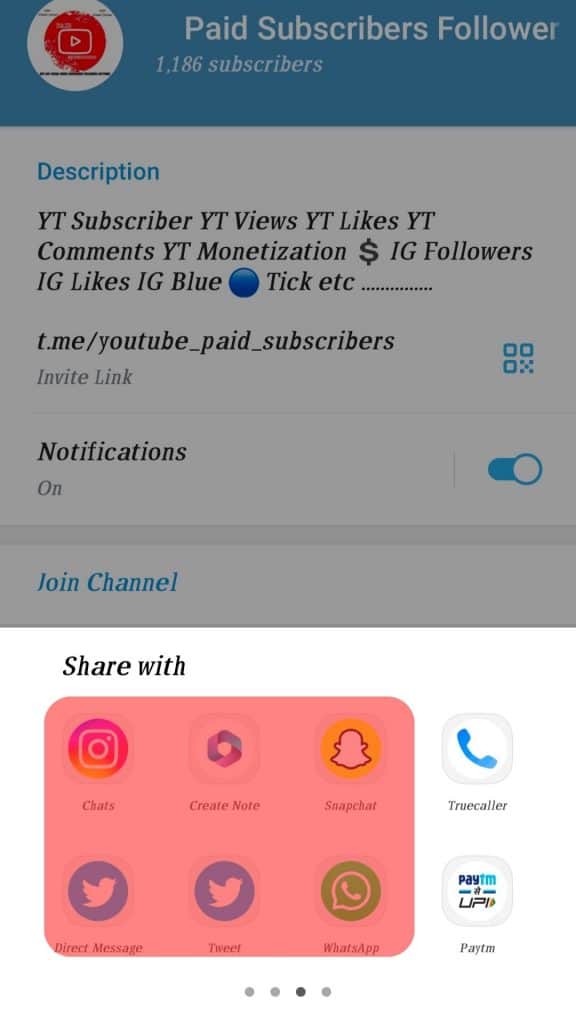 As I mentioned earlier, growing your Telegram channel depends on promotion. Social media platforms like Quora, Reddit, Twitter, and Facebook are excellent places to market your channel link. However, don't just copy and paste your link to these platforms.
Instead, create an excellent copy to accompany the link, then publish it on these platforms. For instance, if someone has asked a gaming question, write a short article explaining the answer and then strategically place a CTA asking readers to subscribe to your Telegram channel for more gaming tips.
Buy Telegram Subscribers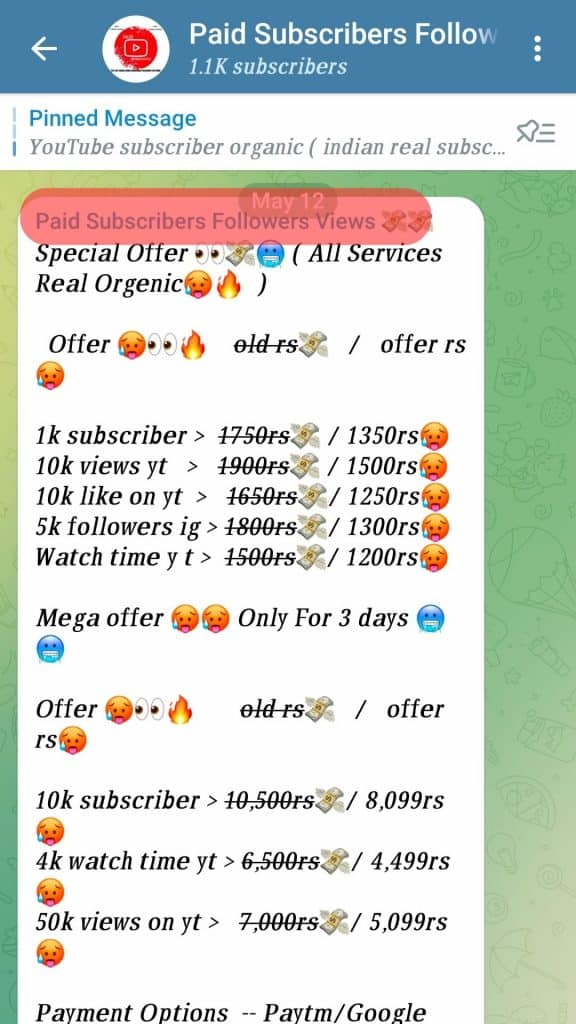 Buying Telegram subscribers from sites like UseViral is a controversial yet viable way to grow your channel. There are fake bots and real followers, but their effectiveness depends on several factors. For instance, fake bots are cheap and make your channel appear big, attracting real subscribers. However, Telegram has a way of removing fake bots, which returns your channel to the default number of real subscribers.
Real subscribers are pricey but will view your content and make your channel engaging. However, they are still not genuine in their intentions with your channel, especially if you want to sell to your subscribers. This arrangement may, therefore, not work for creators and business owners.
Wrapping Up
Creating and growing a Telegram channel is challenging, but you can rapidly gain your first 1k subscribers with the right strategies. These strategies include providing valuable content, creating quality content consistently, cross-promoting on related channels, marketing channel links on social media, and buying subscribers from sites like UseViral.