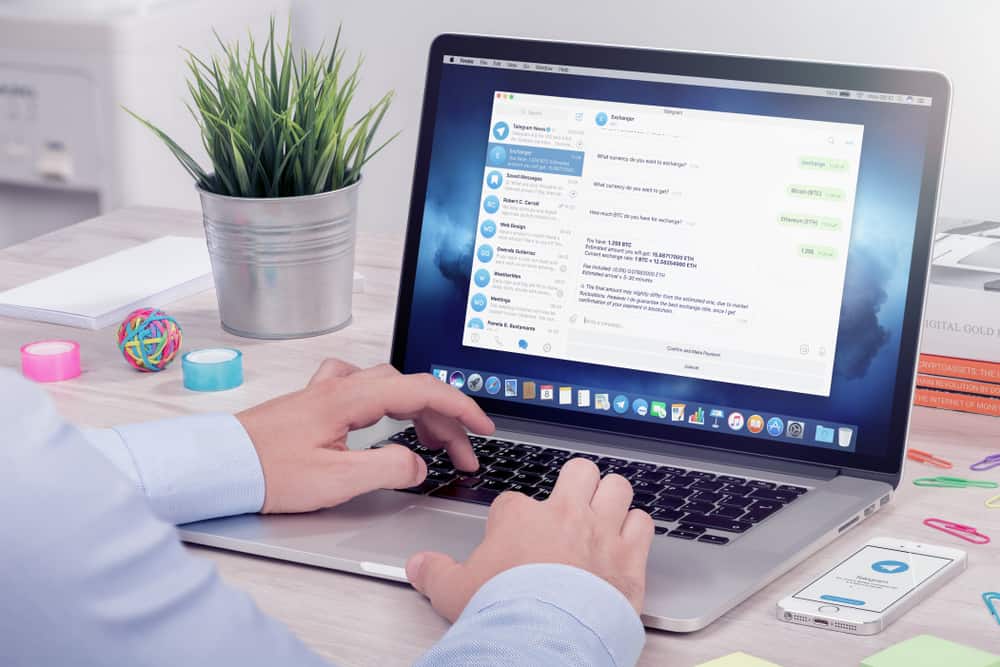 Telegram is one of the world's most popular and rapidly growing instant messaging platforms, having over 55.2 million users actively using the application daily and at least 700 million monthly users.
Currently, the most popular channels on Telegram have more than six million subscribers.
But gaining subscribers takes work, leading to the question of how to gain subscribers on Telegram and which actions to take.
To get Telegram subscribers, you can embrace the following strategies:
– Strive to offer real value to your channel by posting quality content regularly.
– Promote your channel through links on other channels and social media platforms.
– Use advertising posts, QR codes, and websites, invite friends and family, and ask people to follow you.
– You can also use bots and even buy real Telegram followers.
In this post, we will discuss how to get Telegram subscribers.
Overview of Getting Telegram Subscribers
Telegram is a favorite for many because it is a free, fast, and secure way to communicate and share information.
This versatility makes Telegram the perfect platform for anyone, including businesses, individuals, and content creators.
Interaction with friends and family is possible through group chats, public or private channels, or even side-chats for potential.
Building a community with faithful and loyal subscribers is challenging, especially when the created channel is new. However, your subscriber list can grow with proper guidance, tricks, and hacks.
Below we will discuss tips to get more Telegram subscribers.
Getting Telegram Subscribers
Telegram is an easy and fantastic platform to promote a brand, blog, or even your company and business, and having subscribers is incredibly advantageous.
If you are looking for ways to get more followers on Telegram, below are tried and tested methods.
Method #1: Provide Quality Value
Having subscribers is essential, but the value they get from it keeps them following and showing support in a channel or group.
Always ensure that your channel provides something of value to each individual and of the best quality you can.
It can vary from memes, discounts, coupon deals, tips and tricks, and tutorials, among others.
Method #2: Manually Add Members
Telegram allows you to add 200 members for free to your new channel until it reaches the 200 mark, where this feature is automatically turned off.
At this point, you can now share your channel with people on your contact lists and kindly ask them to share and spread the link to their contacts and invite them to your channel.
You can also share your link with the people you have ever communicated to on Telegram in private messages.
Method #3: Promote Your Channel
This is one of the best ways to make your channel grow.
Getting to thousands and even millions of subscribers requires constantly promoting your channel.
You can begin by following other channels that are doing well and are famous where potential subscribers might be. Share your channel and ask members to join and subscribe to your channel.
You can also pay for promotions and advertisements for your channel to be posted on other more successful and influential channels and groups.
Alternatively, by scanning the QR code, you can create and share your Telegram channel's QR code on different social media platforms for interested people to join the channel.
Method #4: Share Links on Social Media
Social media has an extensive and diverse pool of potential subscribers.
Because of the many popular social media platforms, if utilized well, can lead to a significant increase in Telegram subscribers.
You can share the link to your Telegram channel with other social media platforms like Twitter, Facebook, Reddit, Quora, and Instagram.
Method #5: Consistency in Creativity and Posts
To attract and retain your current subscribers, you must ensure that your content is top-notch in quality.
You can also explore and find the top news and trending topics using the most popular ones to make content around them, making your channel as relevant and current as possible.
Method #6: Buy/Add Fake Telegram Subscribers
Buying fake subscribers is one of the easiest ways to get subscribers.
Fake subscribers, also known as bots, are users created by specialized software, not real followers or even persons.
These individuals are useless since they won't read your posts or buy your stuff, but they raise your total number of subscribers.
By doing this, you might attract actual users. However, they may not last because Telegram occasionally removes fake subscribers from channels.
Method #7: Buy Real Telegram Subscribers
Buying real telegram subscribers might serve you for some time, unlike purchasing fake subscribers.
Depending on the amount paid, this trick instantly increases the number of subscribers.
Considering that these are real people, they might not be as active as organic users but can still engage with your posts and promote your business or service.
Conclusion
You can use various strategies to grow and get subscribers to your channel or group.
These subscribers will effectively promote your brand, blog, or business.
However, you must consider what you want for your channel and the content you provide to individuals before employing the methods above.