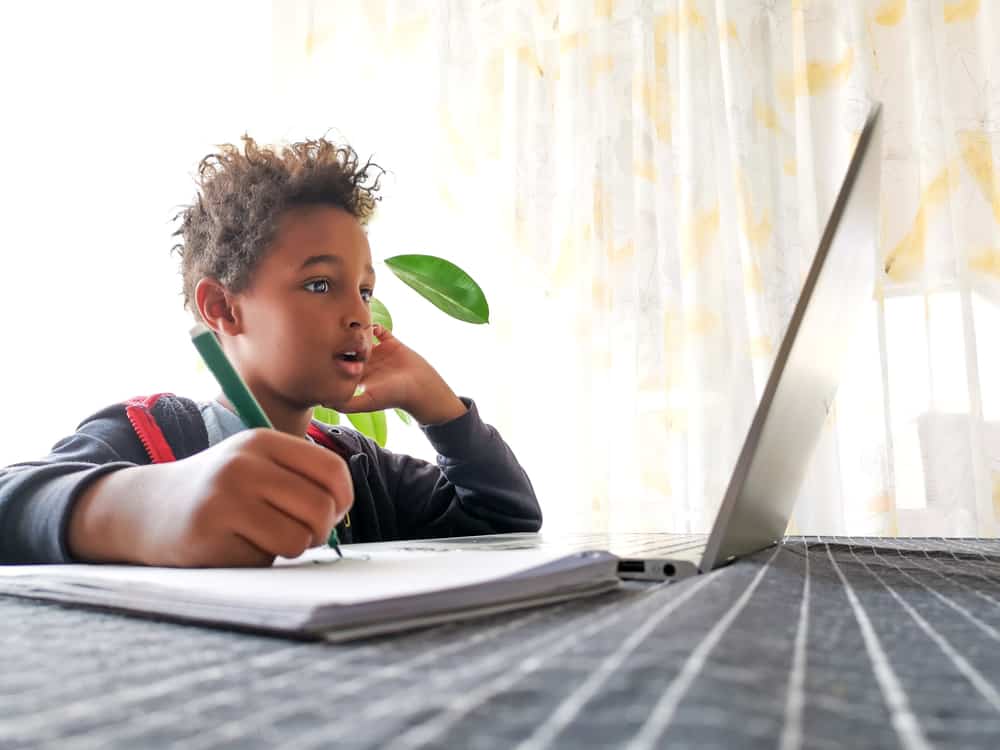 Blended learning saw its wake during the Covid-19 period, and institutions still use this blended learning for its effectiveness. Besides, different platforms have been developed to support blended learning and remote collaboration, such as Microsoft Teams and Google Classroom.
Both platforms are incredible, and deciding which is better is a challenge. Hopefully, you will have a final decision by the end of this post.
Deciding which platform is better depends on what you want to achieve. For instance, if you are looking for a platform to facilitate remote collaboration where you have a common communication platform, Microsoft Teams will fit in perfectly. However, Google Classroom is the better option if you are looking to simulate a virtual classroom where learners can be assigned assignments, including grades.
To help decide which platform is better, we will discuss each platform and its features to understand where and how each is helpful. Lastly, we will summarize the two to see which is better for your needs.
Understanding Microsoft Teams
Microsoft Teams is owned by Microsoft and is famous for being a communication and collaboration tool used mainly by organizations and businesses. Microsoft Teams is a chat-based platform that acts as a central communication platform where teams can collaborate and communicate.
Microsoft Teams came with Microsoft 365 and was mainly designed to replace Skype. The most significant advantage of Microsoft Teams is that it allows people to interact by creating teams and channels. Besides, the manager can monitor all the activities that users engage in, including chats and calls.
Institutions also use Microsoft Teams to facilitate blended learning by separating learners into teams, which act as group discussions. Each team can focus on different topics and interact with team members.
Moreover, the tutor can monitor each learner's availability and activeness. The learners can also share resources and applications integrated into the platform.
Understanding Google Classroom
Google designed Google Classroom to act as a free web-based virtual classroom. With Google Classroom, teachers can comfortably assign, collect, and grade students' work, making it an ideal platform for blended learning.
With Google Classroom, only a Google account is required to use it. Besides, it was designed to create an educational setting for teachers and students. It comes as part of the Google Apps that make a workflow to simulate all activities between a teacher and learners.
A teacher only needs to create a classroom and invite students to join and enjoy the remote teaching session. Most learning institutions use Google Classroom for its easy interface and how well it simulates a classroom environment.
Which Is Better, Google Classroom or Microsoft Teams?
So far, we've discussed Microsoft Teams and Google Classroom separately, but we've not gotten into the details of which of the two is the better alternative. We will mention the differences between the two platforms to help us conclude which is ideal and for what purpose.
First, Google Classroom is provided by Google as a free web-based service to facilitate education. However, Microsoft Teams is provided by Microsoft to enable a business to communicate and enhance team collaboration. Although Microsoft Teams mainly favors organizations, it is still used for blended learning.
Microsoft Teams is available across all platforms. You can use it on desktop, mobile, and browser. Moreover, you can use it on any operating system. You can also get its mobile or desktop application to access more features. However, Google Classroom is only available as a web or mobile app. Besides, you must have a Google Account to use the platform.
In terms of pricing, Microsoft Teams has a free and paid version. The paid plan integrates with Microsoft 365 Business plans and is ideal for organizations that require access to all the Microsoft Teams features. As for Google Classroom, it is free for schools under Google for Education. Unregistered schools can access the paid version.
So, what's the bottom line? Google Classroom is the better option if you want to use it for blended learning and have your school registered under Google for Education. You will comfortably enjoy its classroom setting and features.
On the other hand, if you want a more monitored approach for your blended learning, especially when working with learning groups, Microsoft Teams is the better option. Moreover, Microsoft Teams is beneficial when you want to extend it to your organization for its excellent collaboration features.
Conclusion
Google Classroom and Microsoft Teams are both useful tools for different remote activities. For blended learning, Google Classroom has more features. However, if you are working with a team and want to monitor all their activities, Microsoft Teams is the better option.
Moreover, Microsoft Teams does an excellent job facilitating team collaboration for your organization. So, the better platform depends on what you want to achieve, as their features differ.