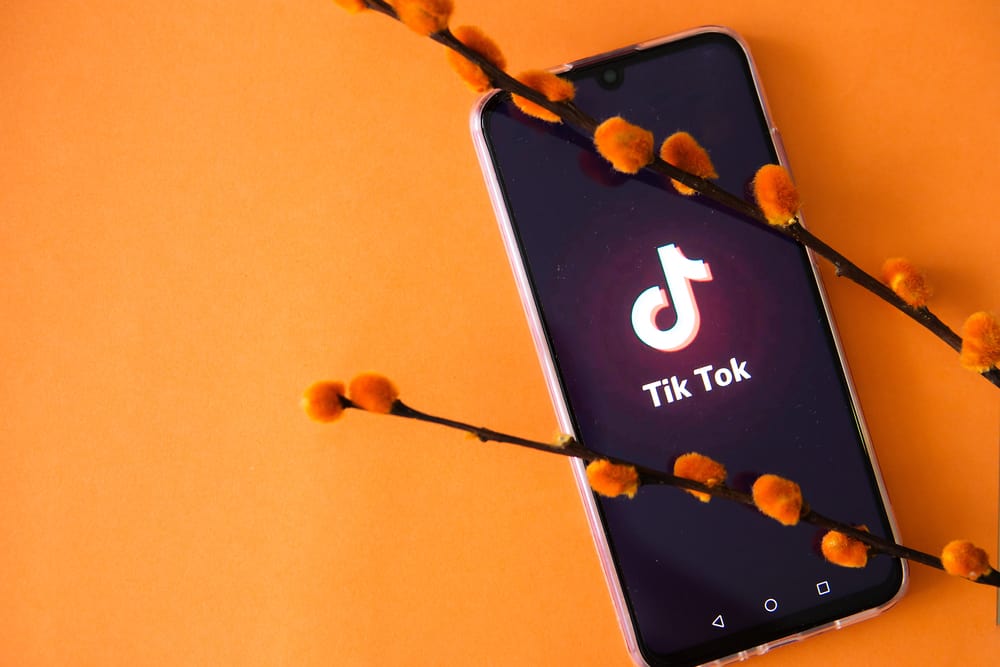 Launched in 2016, TikTok is one of the new social media platforms that has achieved impressive records since its appearance. Instead of long-form videos like YouTube, TikTok allows users to create or upload clips that last from 15s to 3m. Hence, content on the platform is instant and easy to digest, which motivates people to spend more time here.
With outstanding features, amount of TikTok users has expanded quickly, and this figure is expected to keep increasing sharply. If you want to find someone on TikTok to follow their videos but don't know their username, you can scan their QR code, search their name on your contact list, or look for them among your Facebook friends.
This article will provide several ways to find a TikTok account without their username. Without further ado, let's get this show on the road!
How To Find Someone on TikTok
Indeed, there are many ways to look for a TikTok account that you may want to follow and watch their videos:
Type their username on the search bar.
Get their TikTok account's QR code to scan.
Connect TikTok with your phone contacts and find them in the list.
Send a friend request on Facebook and search them in TikTok's Facebook Friends list.
As you can see, the first method is the fastest way to find someone on TikTok. However, you may want to watch their TikTok videos secretly without asking for their username or that TikTok user has changed their username. So, there is no matching result with what you type on the search bar.
We deeply understand that you need guidance to find someone on TikTok without knowing their username, and here is how this post appears.
The following sections include comprehensive tutorials on three other methods to look for someone on TikTok. Let's keep scrolling!
Method #1: Get Their TikTok Account's QR Code To Scan
Specularly, each account on TikTok has a specific QR code, and you can use it to find another user easily. All you need to do is ask for their QR code and scan. By doing this, you'll immediately connect with that TikTok user and tap on the "Follow" button to get their latest videos displayed on your TikTok newsfeed.
To open the TikTok QR code section:
Access the app and tap "Profile" at the bottom-right corner of the main screen.
On your Profile page, select the "three vertical lines" icon at the top.
Now, hit "My QR code," and you'll see your code on TikTok. You can let other users scan this or share your code via Messenger, Facebook, SMS, Instagram, and more.
If you want to scan the code given by another account, tap on the "Scan" icon at the top-right corner of the screen.
You can scan the QR code directly or upload a photo with the code on to find someone on TikTok without a username.
Method #2: Connect TikTok With Your Phone Contacts and Find Them in the List
Let's move to the second way to look for someone on TikTok without a username. In fact, TikTok can match your friends' phone numbers with their accounts on the platform as long as they use those numbers to join TikTok.
Open the TikTok app and tap on "Friends" at the navigation bar.
Then, select the icon next to the search bar at the top-left of the Friends screen, as in the image below.
Then, you'll see suggestions from TikTok that help you find friends quickly and easily. Now, tap on "Find" button next to "Contacts" to continue.
Now tap on "OK" to permit TikTok to access your contact list to find the TikTok accounts created by those on your phone contacts.
Here you'll see a list of friends from your phone contacts who also own a TikTok account. Hit "Follow" to watch more of their videos shared on TikTok.
Method #3: Be Friends on TikTok and Search Them in TikTok's Facebook Friends List
TikTok helps you connect with other social platforms like Facebook, Instagram, Pinterest, Snapchat, and more. Hence, it's easy to find someone on TikTok if you know their Facebook account.
Like the previous method that connects TikTok with your phone contacts, you need to let TikTok access your Facebook profile. This means that TikTok will also get data from your friend list on Facebook.
However, this method can be considered if you want to look for someone on TikTok without a username. So, let's have a glance at the instructions below.
First, open the app and tap on the "Friends" section.
Then, choose the icon at the top-left corner as we mentioned in the previous method, and you'll be redirected to the "Find friends" screen.
In case you use your Facebook profile to register an account on TikTok, then all the suggestions of your Facebook friends who also use TikTok will be displayed right on this screen, and you can follow the users you may know.
However, if you used another registration method, the platform will ask you to log in to Facebook when tapping on the "Find" button next to "Facebook friends."
Enter the requested information on Facebook. If you are logged in to Facebook, just hit "Continue as [your Facebook name]."
Now you'll see a list of Facebook friends who use TikTok, and this is how to find a TikTok account via Facebook.
Conclusion
Woohoo! Above are our step-by-step tutorials showing you how to look for a TikTok account without a username, and we hope they are helpful for you. We'll update this article if there are other ways to do so.
Don't forget that we always provide the latest tips and tricks you may want to know about social media. Let us know what you like us to post next, and keep following for more!