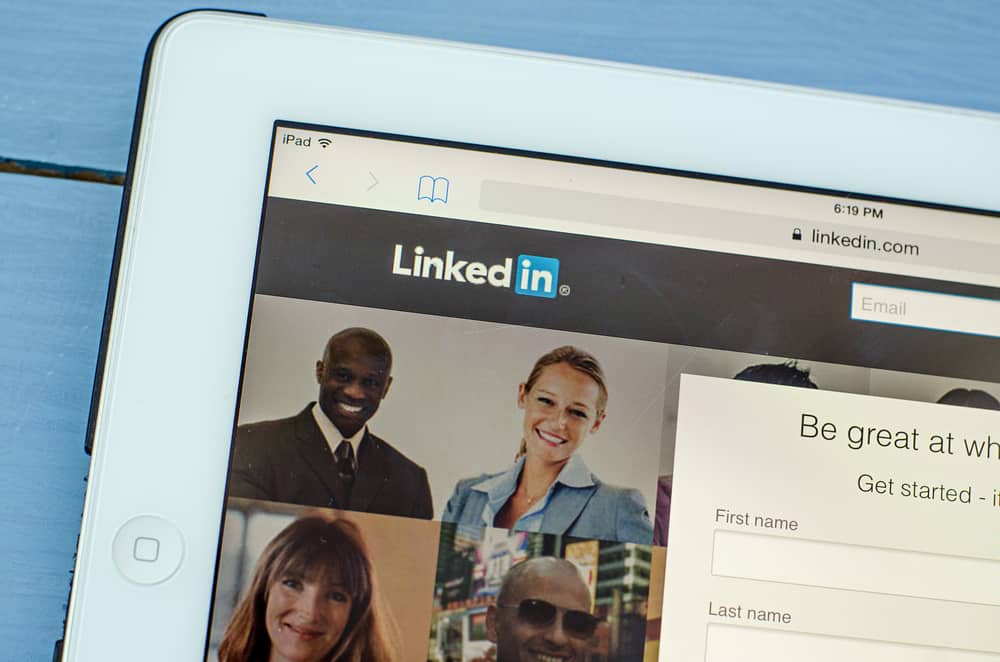 Your LinkedIn profile photo is a crucial aspect of your profile. It's important to choose a picture that represents you well and shows you in a positive light. If you're wondering how to download a LinkedIn profile picture, you're not alone. Many people are confused about how to do this when they first see this site. However, it's very easy.
In general, it does not require many skills or abilities. You just need to go to your profile and download a picture, but many other factors affect this small feature.
Today we have covered all the answers to your questions, and you will be more aware of the world of social platforms.
What Should Your LinkedIn Profile Photo Look Like?
First of all, If you want to make a strong first impression on potential contacts, don't use blurry photos on Linkedin. Furthermore, for you to be accurate, the photo must be new.
Secondly, you must appear officially in the photograph. A suit or shirt should be worn. You do not need to dress as if you are going on vacation, but your formal appearance should draw attention. Avoid wearing too much skin and appearing overly exposed. Your physical appearance should mirror your self-assurance. It would be best if you were the only one in the shot, with no companions or pets.
Thirdly, take a photo of yourself that includes your head and shoulders. It's similar to a passport photo, but you can smile instead of being glum. Head pictures and portraits make your face stand out and seem good, which is excellent for professional LinkedIn photographs.
The Best Options for Downloading Photos
LinkedIn is well-known for its professional benefits. LinkedIn is different, but it could help you succeed in your job. I'll show you how to download your LinkedIn profile in this article.
You can't download your LinkedIn profile photo from the mobile app. You may instantly download your uncropped high-resolution photo using a web browser, particularly Chrome. There are three options for doing so. Let's get started.
Method #1: Using LinkedIn's Platform
If you want to download your profile image, this is the place to go. However, there is no unique button on the profile page that allows you to save the photo quickly.
Here's how you can download your LinkedIn Profile Picture:
You need to log in to your LinkedIn account, and then go to the main profile page.
You will see your photo in the upper left corner of the web page if you are on your profile.
Click the "Save Image as" button when the settings open.
Click "Save" when the options display.
Your photo will start downloading when you save it!
Although this technique of obtaining a LinkedIn profile photo is simple, the image quality is likely to be poor because it was copied directly from your computer's screen.
Method #2: Through Third-Party Websites
You may also acquire LinkedIn photos from third-party websites. Your LinkedIn account is automatically connected when you register on these websites. Expertsphp is an example of a third-party website.
Go to https://www.expertsphp.com/linkedin-image-downloader.
When you get to the landing page, the first thing you need is a link to your profile. Enter the full address of your profile that you copied and paste it into the site.
Download the picture in full size!
Without needing to utilize any codes, you'll be able to download a full-size photo in seconds! This website has the benefit of being easy to navigate and utilize. You do not need to download or update anything to attain your goal.
Conclusion
We learned in today's article that images on social media are a crucial part of a profile. We've compiled three excellent methods for downloading LinkedIn Profile Pictures. Each of these approaches is distinct and more practical for everyone.
If you select the first route, you'll obtain the standard picture in seconds, but it will be of poor quality. We receive a wonderful full-size picture at the expense of the second way, but it takes longer. Number three, in my opinion, is the finest option. To post a photo, all you need is a link to your profile. You do not need to visit the profile!