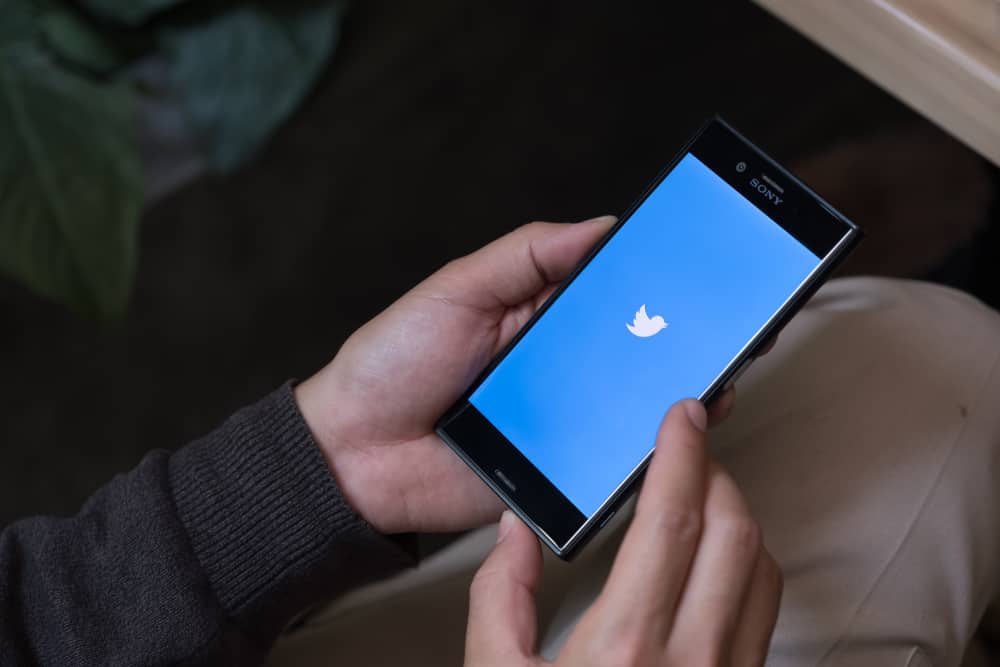 Twitter is the virtual ground for all the significant worldwide communications, even as we speak. This microblogging site doesn't rest when it comes to keeping things interesting for its users. The feature to share GIFs further intensifies the fun of texting and tweeting, with just the apt reactions in the form of moving images. So if you're wondering how to tweet a GIF to express precisely how you feel at the moment, here's how.
Twitter has made it relatively easy to tweet a GIF. All you need to do is click on the round blue "+" sign on the home screen of your Twitter account. Select the GIF option from the options that pop up. Choose the GIF you want from the directory that appears in various categories.
You can dive right into the article if you want to learn all the fun ways to tweet a GIF and what they mean.
What Is a GIF and Why Do People Use It?
GIF stands for Graphical Interchange Format. In a GIF, a series of images are played in a loop to look like a byte-sized video without an option to play or pause. GIFs aim to animate small-sized photos that can be used as reactions.
Of course, they weren't invented to have varied usage in our lives, but lately, they have taken social spaces by storm. They're used in chats, replies, tweets, posts, advertisements, and many other platforms. This popularity of GIFs has made them an essential know-how element on the Internet.
GIFs have a significant effect on ongoing conversations or advertisements because of the impact they have on us. They stay longer in our minds due to their uniqueness, where a particular animated image plays on a loop. Tweeting or posting GIFs can be a fun way to tell many things or to compliment your written tweet. GIFs also inspire similar replies from people by normalizing and playing down a difficult situation.
How To Use a GIF on Twitter While Tweeting
There are a few different ways to tweet a GIF while posting on this leading microblogging site. You can do it from your phone or your computer; both are equally straightforward. So, without further ado, let's see how you can use them in your tweet.
Tweet GIF from Phone
Tweeting from your phone requires you to have the Twitter application downloaded on your phone. If you don't have it, you can download it in no time from the Google Play Store or the Apple App Store. Once you've successfully installed the application, you can tweet a GIF using the method mentioned below.
Log in to your Twitter app from your Android or iOS phone.
You will see a blur round button on the bottom right with a "+" sign; it's called the Compose button. Click on it.
Click on the GIF button. 
Browse through the directory of GIFs on Twitter and select the one you like.
Click on Tweet.
On Android, you'll find the GIF option pop up right above the Compose button, while on iOS, you will see the Creator's Space open with all the actionable icons, including GIFs, on the bottom taskbar.
Tweet GIF From PC
To tweet from your PC, you don't need to install any application but visit Twitter's official website from your browser, and you'll be set to go.
Log in to your Twitter from your desktop browser.
Click on Twitter's Compose button.
A pop-up creator's space will appear on your screen. Click on the GIF icon on the bottom taskbar.
Browse your GIF and select one.
You can type a message with the GIF if you wish. Click on Tweet.
The steps to tweeting a GIF are no rocket science. However, it'd be best to know that you can also reply to a comment or tweet using GIFs. You can also send GIFs as private messages on Twitter. The option to add GIFs as a reply or a message can be found adjacent to the typing box.
Twitter allows you to post multiple images (max 4) in one tweet with a composed message. However, when tweeting GIFs, you can only tweet one GIF at a time. Moreover, ensure that the GIF file size does not exceed the 3 MB file-size limit, or Twitter will automatically downsize it to fit its standards.
Conclusion
The way you interact on Twitter with your followers projects your image. If you're a person who likes to keep his Twitter wall a fun, riveting experience, you can use GIFs. Using these animated images is relatively easy, too, with the steps mentioned above to help you get through the process. Have a great time tweeting!