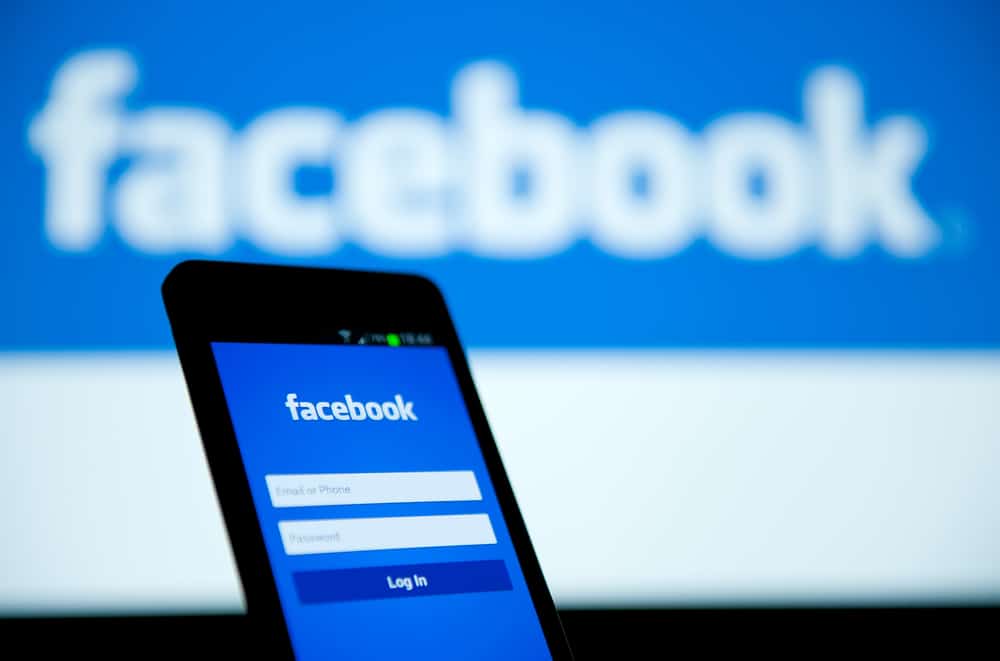 Through the years, Facebook has evolved into a fully functioning online community. With new members joining daily, it now stands at almost 3 billion users of all ages.
As the platform has grown, it has tackled new challenges and developed features to ensure smooth sailing for everyone onboard. These features were designed to cater to the comfort of use, privacy, and safety concerns.
Among many issues, fake accounts have become a widespread trend. These fake users intend to remain anonymous and post controversial or questionable content on all social media platforms. To tackle this, towards the end of 2021, Facebook deleted 1.7 billion fake accounts and now allows users to report profiles or posts that may be offensive.
But is it possible to figure out who reported you?
There is no way to know who has reported you. However, you can contact Facebook's support team if you think a mistake has been a mistake or foul play.
This article will help you understand the report feature of Facebook, how to maneuver it, and how to use this feature.
What is the Report Feature on Facebook?
In an attempt to curb inappropriate content being circulated, Facebook introduced the option of reporting posts: whether text, photo, video, and accounts.
The reports are sent using a pre-made questionnaire that records the nature of the problem or offense. Facebook's team judges them and acts accordingly. If found against Community Guidelines, the post will be removed, and a warning will be sent to the user. If an account's activity is frequently reported, it will be suspended or permanently disabled.
The reporter remains anonymous, keeping in line with Facebook's Privacy Policy.
This is done to prevent further escalation of any harmful situation. This also ensures that the voice of reason is heard without any pressure from the reported party.
How to Report a Comment or Post on Facebook
Before you report anything, you can consult the community guidelines to consider its validity. Keep in mind that six monthly reports may permanently delete a reported account.
If you're convinced it is the right thing to do, here are the steps you can take to report a comment or post:
Step #1: Sign Into Your Facebook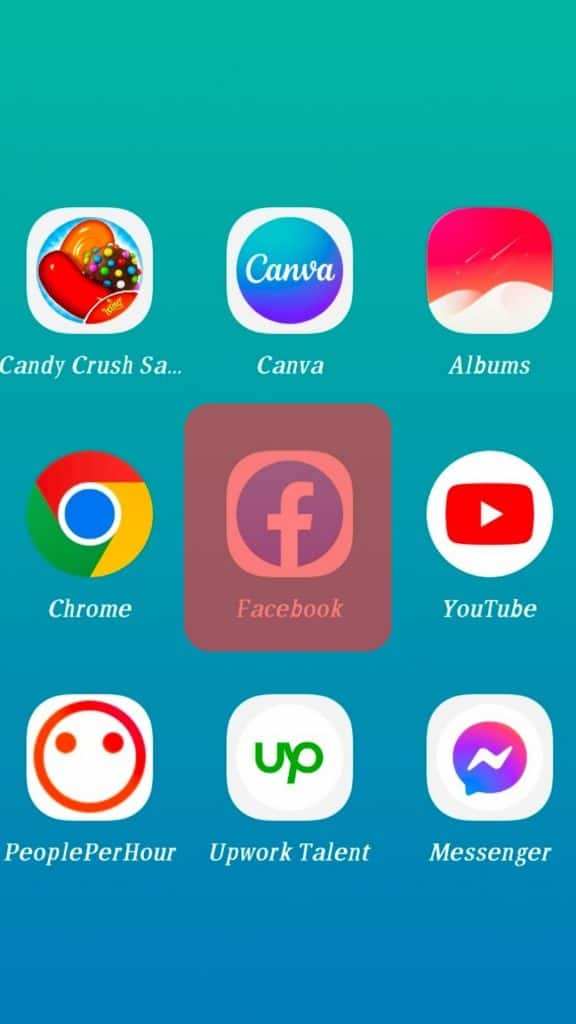 You may sign in using the Facebook website or app. Insert your account information, such as your email address or phone number and password.
Step #2: Open the relevant Comment or Post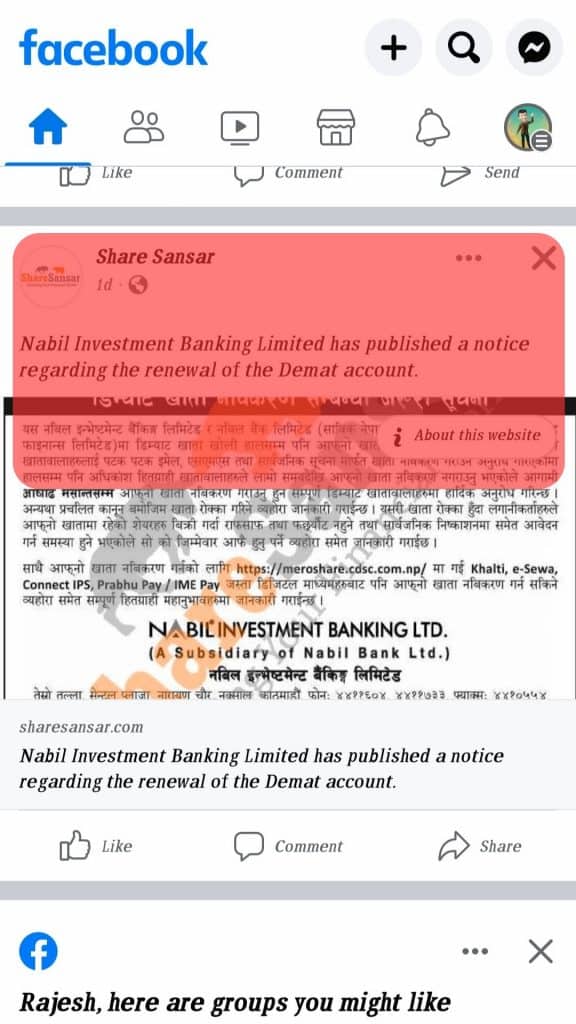 You can search for the needed comment or post on the profile where it was uploaded. Use the search bar to look for the page or user profile.
Step #3: Click the Three Dots Present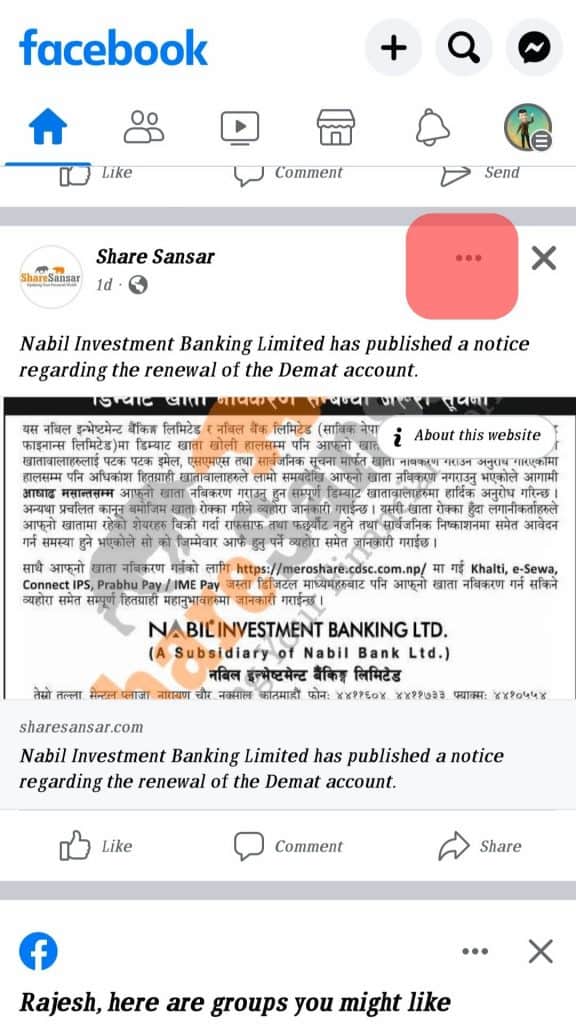 Once you have found what you need, you can click on the three dots present on the top right side. Next, select 'Find support or report Post/Photo/Video/Comment from the drop-down menu.
Step #4: Choose a Relevant Category of Offense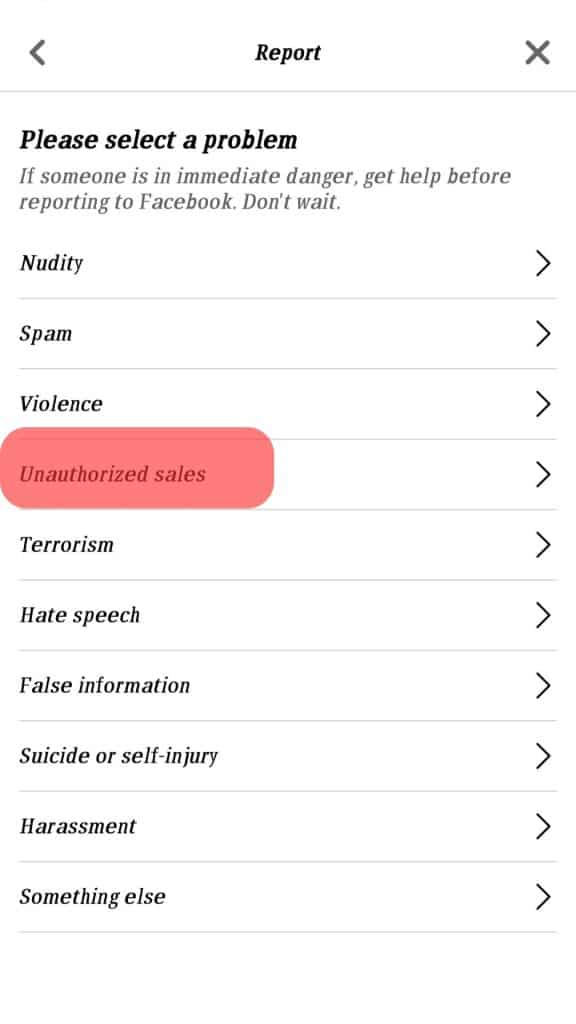 A pop-up will open, giving a list of community guideline violations. These are:
Nudity
Violence
Harassment
Self-Injury/Suicide
False Information
Spam
Unauthorized Sales
Hate Speech
Terrorism
The 'Something Else' option can be used for an unmentioned reason
Note that only one option can be selected at a time.
Step #5: Answer the Given Questions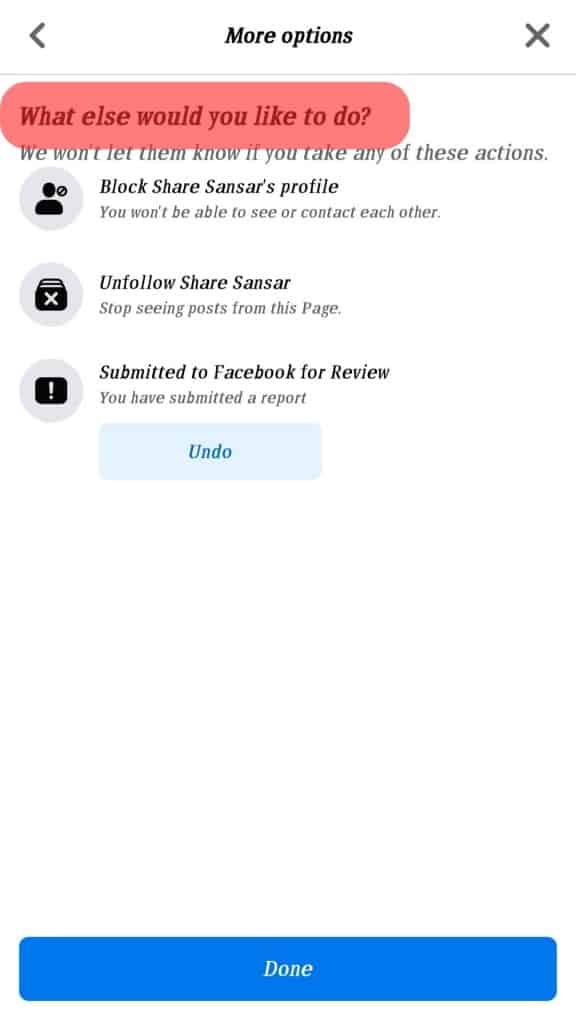 You will be asked about the specific reason behind your report through different questions.
Choose whatever options apply to your situation. If you wish, you can also directly block the account using the option given at the end of the questionnaire.
How to Report a Profile on Facebook
If someone has been bothering you, is violating community guidelines, or poses a threat, you can choose to report their entire account directly.
Reporting a profile is quite similar to reporting a post or a comment. The only difference is the options for community guideline violations. The list of violations in the case of reporting a profile (only one can be selected):
Pretending To Be Someone
Fake Account
Fake Name
Posting Inappropriate Things
Harassment or Bullying
I Want to Help
Choose the 'Something Else' option if your issue isn't mentioned
You will again be asked questions to narrow down the reason why you reported. If you wish, you can also block the account after finishing your report.
How to Avoid Getting Reported on Facebook
There is no guarantee that your Facebook activity or account will not be reported. However, you can decrease its likelihood by strictly abiding by the Community Standards.
Here are a few situations where you can unintentionally end up being reported:
If you're spamming your Facebook timeline with the same content, you could be reported.
You should avoid tagging random people as they could also report you for spamming.
Refrain from arguing or feuding with strangers under posts without a valid reason.
Harassers may report your account for unknown reasons.
In these cases, you should inform Facebook through the feedback option. If your account is suspended, email the support team as soon as possible.
Takeaway
If your account or post abides by the community guidelines, there is a lower chance of being reported.
If your activity or account gets reported on Facebook, don't panic. Facebook Admin has an unbiased approach to dealing with report cases. You may contact them for an inquiry or reversal.
It is also your responsibility to use the Report feature justly.