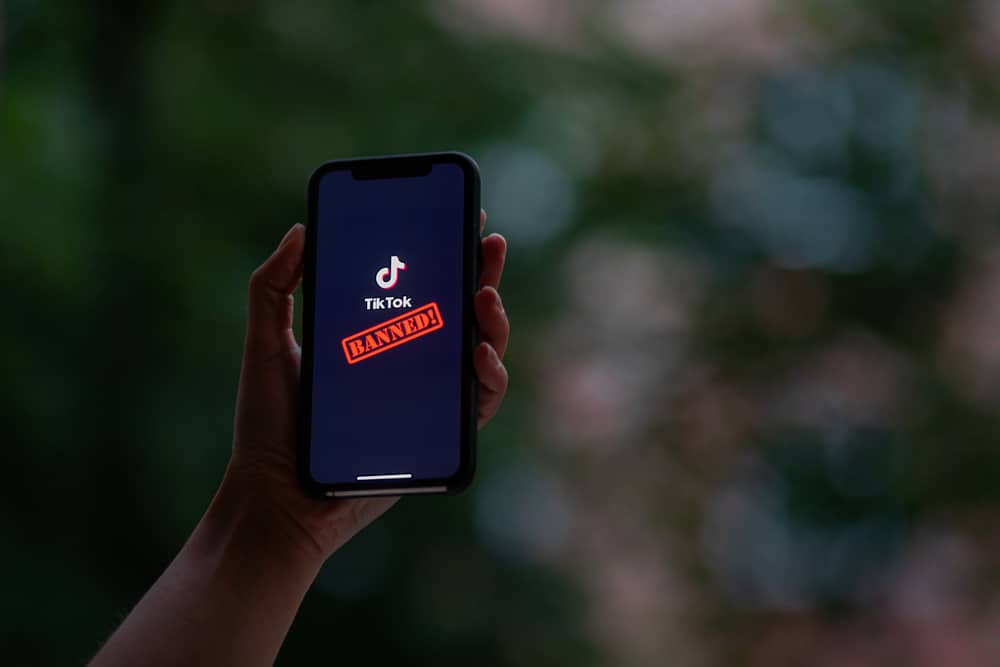 There is no surprise that TikTok banns many accounts daily. Few of them violate their community guidelines, while others may be affected for other reasons. You're also one of them whose account has been banned by TikTok, and now you're wondering how to permanently delete the banned TikTok account; so that your confidential data stays safe.
Unfortunately, there is no direct way to delete a banned account on TikTok. Because if your account is banned, you won't be able to access your account anymore, so there is no hack to delete it; however, below are other methods to do this successfully.
Further, this blog post will discuss the TikTok ban policy and how you can delete your TikTok account permanently.
How Can I Delete My Banned TikTok Account?
As I said above, there is no direct way to delete the TikTok account via your TikTok mobile app. But still, if you want to delete all your account data, I have a solution for that. Here are the steps below.
Go to your smartphone's play store.
Search for TikTok app.
You'll see the "Uninstall" option or "X" mark here. Click the "Uninstall" button to delete the account.
A popup window will appear, where you'll see two options. First, delete all the mobile data; second, delete your personal account information.
To remove all your data, including your videos, click on "Delete All Data".
Your account has been successfully deleted.
If you want all your TikTok videos to remain on TikTok, click on "Delete Account Information". After that, when you make your new account, you can divert your followers to the new account just by commenting under the previously banned account videos and referring them to your new videos.
Why TikTok Banned My Account?
You might have violated TikTok Terms and Conditions or their Privacy Policy Guidelines. TikTok is an entertaining platform where millions of content creators create helpful content. If you are found suspicious and your content is not original, it can also be a reason. However, here are some reasons listed below that any of them can be a cause behind the account being banned.
You do not follow the content guidelines from TikTok
Your content is not original, and you are uploading copy-paste content.

Your account might have adult videos, which is a critical point to be banned.

Most users might have reported you for any reason.
So, these are some common reasons that can cause your account to be banned on TikTok. There are still multiple factors involved, so dig into them.
How Much Time Does TikTok Take To Unban Account?
It depends on the reason why your account has been banned. If you violated the terms of service, it might take at least three months to unban your account. But if your videos were found suspicious or automated, it will take six months for your account to be unbanned.
If your content was found as social propaganda like religious hate, political war, or hate speech. Then your account might never be unbanned by the TikTok as per their terms of services.
Why Is My TikTok Account Permanently Banned?
If your account continuously violates the TikTok community guidelines, your account will be permanently banned. However, if you see the account following the terms and conditions and community guidelines, you can submit a recovery request at TikTok Support.
How To Delete TikTok Account Permanently
Delete the TikTok account permanently in these three steps.
Go to profile and open "Settings".
Click on "Manage Account".
Here you'll see a "Delete Account" option. Click on "delete", and your account will be deleted permanently.
Conclusion
To get more trusted advertisers and quality content creators, TikTok is working and updating its system regularly. If your account was found as a violator, it could be banned. But thankfully, I got the solution to how to delete the banned TikTok account.
Last but not least, being a professional content creator, it's essential to follow the community guidelines and terms of service. Moreover, keep an eye on TikTok guides so that you always follow the right way to produce content.