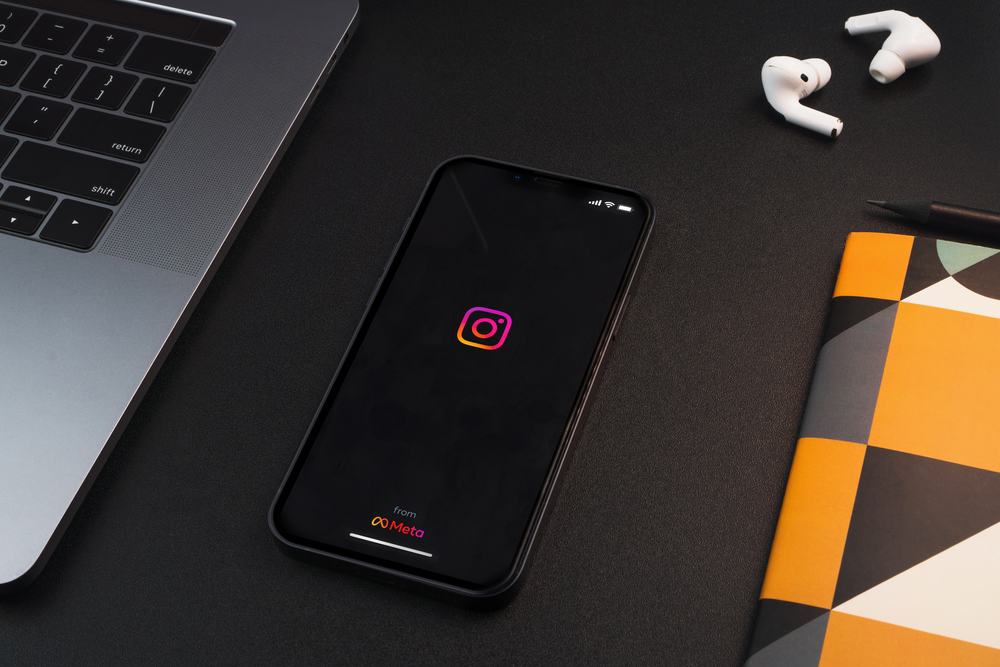 Around 26.7% of 5.27 billion active mobile phone users can be found on Instagram. The social media platform is introducing one interesting feature after another.
Recently, Instagram Reels are taking the social media world by storm with short-form content. Another unique advantage of Instagram is that it lets you unsend messages without alerting the user.
But the privacy of users on the platform is utterly essential. If someone gets to access your account without your permission, they might steal sensitive information. The hacker might also change your password and deny your access to the account. But luckily, Instagram lets you monitor who is using your account.
Always keep an eye out for suspicious activities on your Instagram account.
Now, start reading this post to be able to check who has logged into your Instagram.
How To Check If Someone Has Logged into Your Instagram
Here's how you can check if someone has logged into your Instagram account.
Using Smartphone
Whenever you suspect someone's using your Instagram, it's always better to check through your smartphone. The steps to check it is similar for both Android and iOS:
Open Instagram and proceed to your profile.
On the top right corner of the phone, you will find an icon with three lines.
You will come across multiple options once you click on them. Select the "Settings" menu.
You will have to go for the "Security" option to proceed.
When you click on the security option, you will come across options like password, saved login info, and more. Click the "Login Activity" option to check who's accessing your account.
The section will show all the currently and previously logged-in devices.
You might find a suspicious login from an unknown location. Log them out instantly to protect your account.
If you find someone suspicious logged into your account, choose the option to log out of all devices. Try to reset the password to avoid data loss or leakage.
Using PC
You can also use your PC or laptop to check who's accessing your Instagram. The steps remain the same for both Windows and Mac:
Open your browser and proceed to Instagram.com. Put in the correct credentials to log into your account.
Go to the profile tab once you log in.
You will find the settings icon next to the username. Click on it.
A dialog box will open with multiple options. You will choose the "Login Activity" option. It is available below the privacy and security option.
You will be able to review all the logged-in devices from this section. If you find an unauthorized device, log it out instantly.
Hackers often use phishing scams to trick users into providing sensitive data like a password. A hacker might send a message saying that your Instagram account got compromised. You might be asked to reset your password through a given link. Always check the authenticity of the emails and messages before opening any links or sharing personal info.
Enable Two Factor Authentication to Protect Your Account
Security has become more than important in the era with internet users on the rise. Instagram introduced a two-factor authentication which acts as an extra protection layer besides your password. When you enable the two-factor authentication, you must enter a special code apart from your password to log in.
The code gets sent to your registered number. It is mandatory to provide the code even after you enter the password correctly. It ensures that your random user cannot log into your account. 
Steps to Initiate Two-Factor Authentication
Open Instagram and visit your profile.
Click the option on the top right corner of your screen beside the + icon.
Go to the "Settings" menu and click on "Security".
When you see the two-factor authentication option, click on it.
Navigate to the "Messages" tab and turn on two-step authentication.
If you cannot receive a special code while trying to log in, use the backup codes available on the Instagram app.
Closing Note
You should try contacting the Instagram support team if your Instagram account gets hacked. You will have to prove that the account belongs to you and that it got hacked. Once Instagram verifies your identity, they will take the necessary steps.
Frequently Asked Questions
Can I log into Instagram from two devices at the same time?
You can log into your Instagram account from more than one device at the same time. But when you log out of one device, you will be logged out of all other devices.
Can you see how many devices are logged into your Instagram account?
Instagram does not allow you to check how many devices are logged into your account. But if you are worried someone else is using your Instagram account, change your password. After that, log out and log in again to check whether the new password is functional.