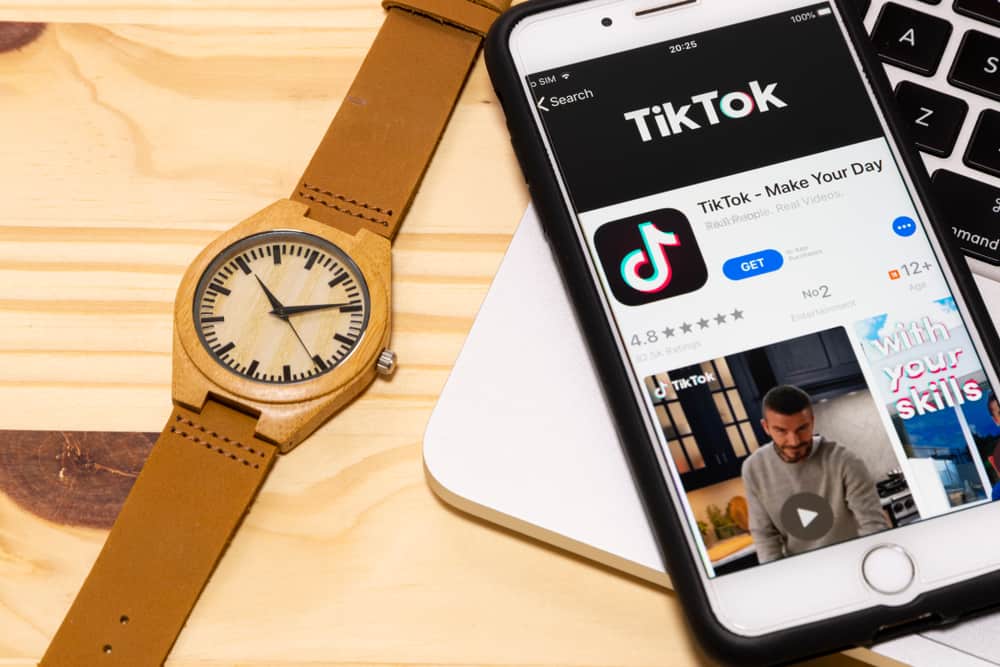 Growing a TikTok account is not easy. To attract and retain more followers requires consistency and quality in the content you publish.
TikTok has guidelines that regulate what you can and can't do as a content creator, and if you violate them, don't be surprised to find your TikTok account banned.
We understand how frustrating it can get to see your account banned, which is why we have a solution for it.
Are you trying to recover your banned TikTok account? Do you know why your account got banned? This guide will answer the two questions to make it easier to recover your account. The good news is that TikTok allows users to appeal when their account gets banned, but it depends on what led to the ban. If lucky, you will soon recover your account.
We will cover what a TikTok ban is, the various types of TikTok bans you can get, and possible reasons why your TikTok account got banned. Also, we will see the different options you have to appeal and try to recover your account. Read on and learn more.
What Is a TikTok Ban?
A TikTok ban is a restriction enforced on a user's account when TikTok finds the account to have violated its community guidelines. TikTok recently incurred a huge loss when the Federal Trade Commission fined it $5.3 million because TikTok violated the Children's Online Privacy Protection Act.
The impact of the settlement fee imposed on TikTok is that TikTok has become strict on dealing with users to ensure it stays on the safe side. One way to do so was to ban any account that threatened or violated their community guidelines.
There are three types of TikTok bans that you can get:
A permanent ban will restrict you from logging into your account.
A temporary ban will restrict you from commenting, posting, or liking content on TikTok, which lasts for a specified duration.
Lastly, a shadowban comes with a decrease in your followers, engagement, and views.
Why Did TikTok Ban My Account?
Waking up to get a banner that your TikTok account is banned is frustrating. There is so much you can do with TikTok, including getting endorsements that can act as a source of income.
In such a case, a TikTok ban can mess you up, but before we see how to recover your account, how about understanding why it got banned in the first place?
TikTok offers a couple of community guidelines to which each content creator must adhere when creating their TikTok account and afterward.
Common reasons why TikTok banned your account include:
You failed to verify your identity for TikTok to know your age, as it restricts users below 13 years from creating an account.
You posted copyrighted content.
Your content contains spam messages, abusive, illegal content, or sexual content.
Posting videos past the set limit of nine per day.
If the TikTok algorithm flags your account as suspicious of using bots.
You probably used unsafe third-party applications to monetize your account.
While the above are not the only possible reasons, they rank among the most probable reasons why TikTok banned your account.
How To Recover Banned TikTok Account
There are various options at your disposal, and when you try each one, you can recover your TikTok account. Here's the kicker; make a genuine appeal to TikTok, clarifying all the needed details using legitimate information. That way, TikTok will have no reason to keep your TikTok account banned.
Submit an Appeal
Do the following if you received a banner notification about your account being banned:
Open the notification.
Click on the "Appeal" button.
Follow the on-screen instructions.
TikTok will guide you on what to do to submit the appeal. Once done, you wait and hope your account gets recovered soon.
Contact Customer Support
If you get an email that your account is banned temporarily, you can choose to wait for the specified restricted period or contact customer support.
To contact support, do the following:
Open your TikTok app and log in to your account.
Navigate to your Profile.
Locate and click on the "Privacy and Settings" button.
From the list of options, click "Report a Problem".
You will note an option for "Account Issue," click on it.
Lastly, click "Add an Email".
Here, state what issue your account has, and TikTok's customer support will respond to your query within the shortest possible time.
Verify Your Identity
When TikTok can't verify your age, it assumes you are below the restricted age limit for users.
In such a scenario, it will ban your account due to age restrictions. For this, you must submit your Government ID for them to clarify that you are of the legal age and remove the restriction on your account.
Use a VPN
Unfortunately, there are countries where TikTok banned their accounts. If your IP address shows that you are in one of the flagged countries, your account automatically gets banned.
The trick here is to use a VPN, a virtual private network that allows you to mask your location and use that of another place.
With a VPN, you could change your IP to reflect another region, and with that, you will be in a safe zone and can recover your account. The downside is that your TikTok feeds will reflect the new location, but why not if that saves your account?
Conclusion
It is unfortunate when you wake up and get that your TikTok account got banned. It can sometimes cause panic, especially if you have many followers and endorsements. TikTok is strict on its community guidelines, and when it flags an account to have violated them, it bans that account.
We've covered the TikTok ban, the various types of TikTok ban, possible reasons why your account got banned, and conclude with solutions for recovering your account.