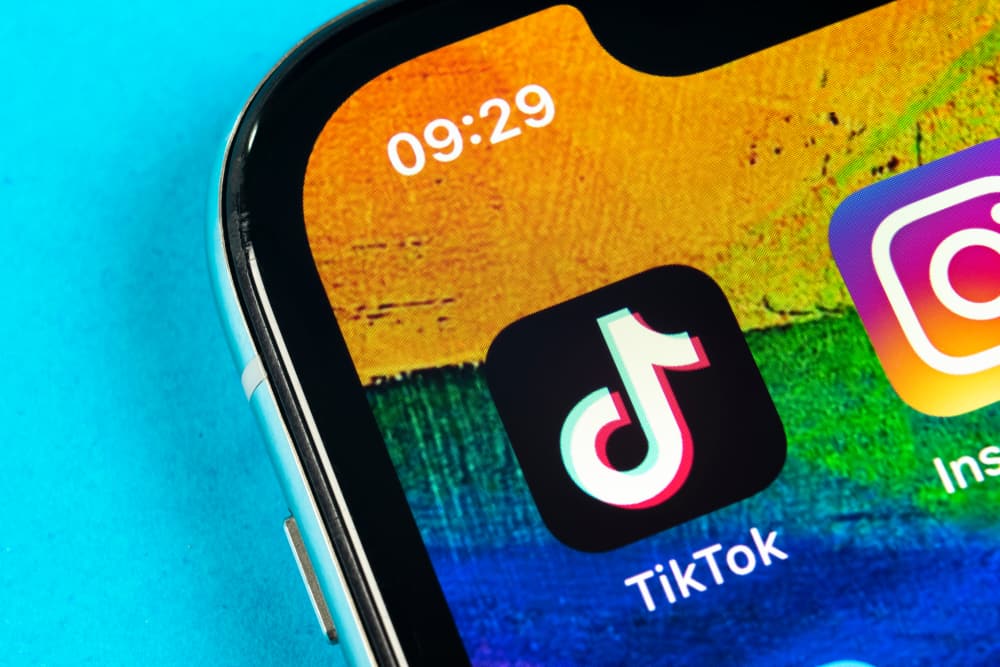 TikTok is a prominent platform for creators and professionals to build their reputations through videos. Besides, it's also a fertile landscape for online shop owners to promote their products effectively.
Linktree will greatly help connect your followers with multiple social accounts or your store website. You can add a Linktree to TikTok by creating a new link and pasting the URL to your TikTok bio.
In the following paragraphs, we'll provide you with instructions on adding a Linktree to TikTok. This is an online marketing strategy that shouldn't be missed. Now, let's get started!
Step #1: Log in to Your Existing TikTok Account or Create a New One
To begin with, you need to log in to TikTok with your existing account. If you are new to this platform and want to take advantage of its user database, don't hesitate to join.
To create a new account, you'll have to download it from the App Store or Play Store. No fees are charged, and it doesn't take much time to process.
Next, open the app and hit the "Log in or sign up" button to continue. Then you'll need to choose from four different signup options.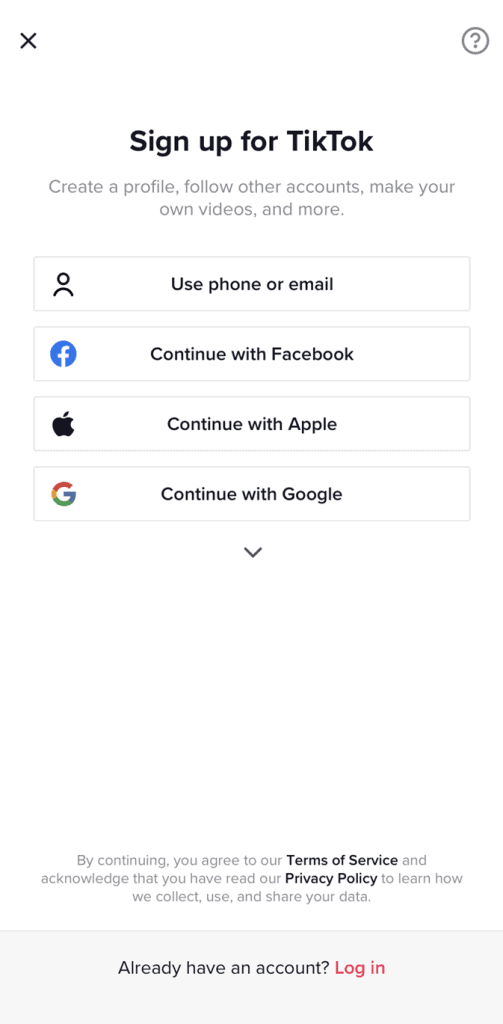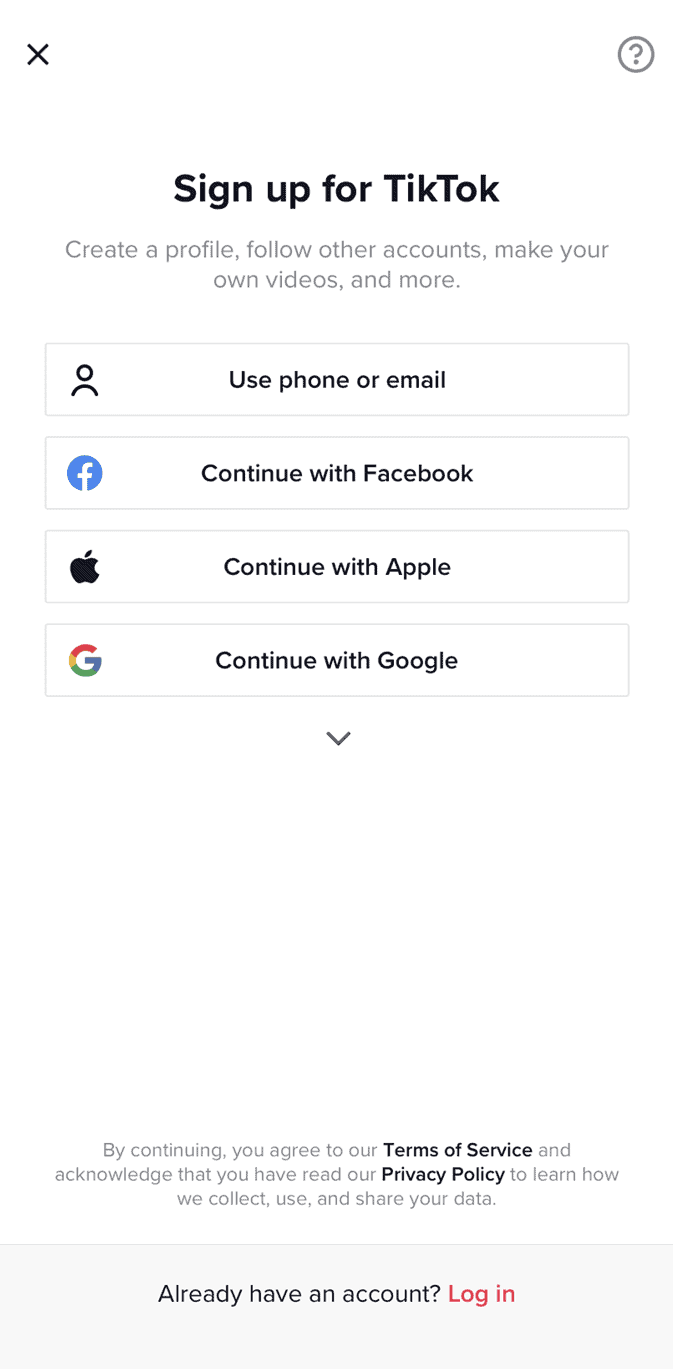 You can provide your phone number or email address to join TikTok. Another way to be a platform user is by connecting with your Facebook, Apple, or Google account.
By doing this, your information will be automatically synchronized between two platforms. This means that you don't need to enter your personal details all over again.
You may need to spend a few minutes verifying your account after registering. You should use an accurate phone number and email so that TikTok can help you recover the account in case you forget the password.
Step #2: Register an Account and Add Your Links to Linktree
The biggest plus of managing multiple social accounts is the increase of your product or service's visibility. In other words, more potential clients will be aware of you and your brand.
Currently, you can attach the links to your Instagram, Youtube, and Twitter accounts on your TikTok profile. However, you may have other links like Facebook, online shops, or landing pages. Thus, adding a Linktree to your Bio would solve the problem!
Linktree enables you to shorten a list of links into one single link. It significantly makes your profile more attractive and professional. Also, your followers will find it easier to access all your social accounts as well as online store URLs.
To add a link in your Bio, you need to register an account on Linktree first. Click on "Sign up" and enter your username, email and password as required.
Then, you'll need to answer some simple questions and choose a plan to continue. You can create a link for free or choose from three premium plans if you're seeking additional features.
After verifying your account by email, you'll see the main page of Linktree. Make sure you're in the "Links" section, or you won't see the "Add new link" button.
All you need to do is enter the Title and URL of your social account or website links. Most importantly, you can add as many links as you wish as the image below: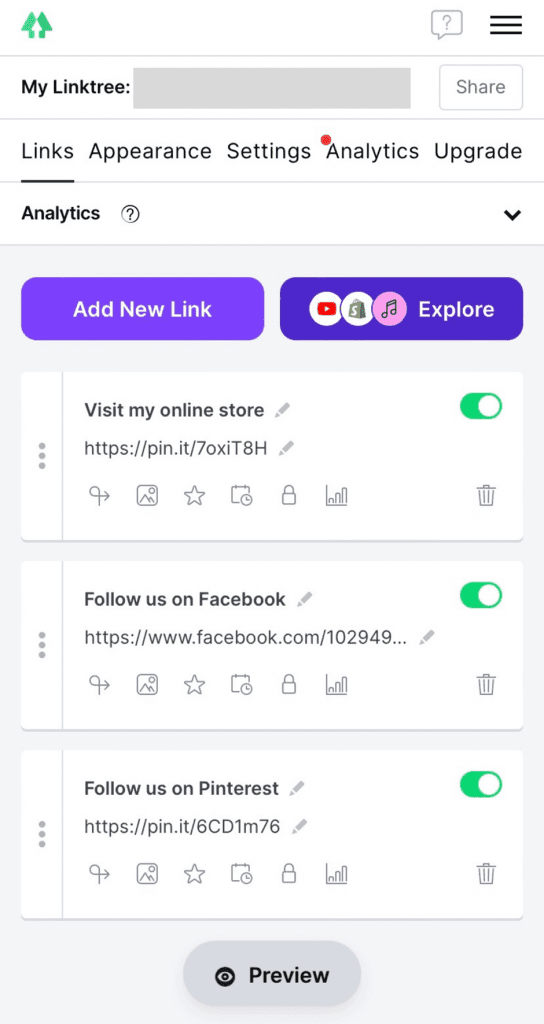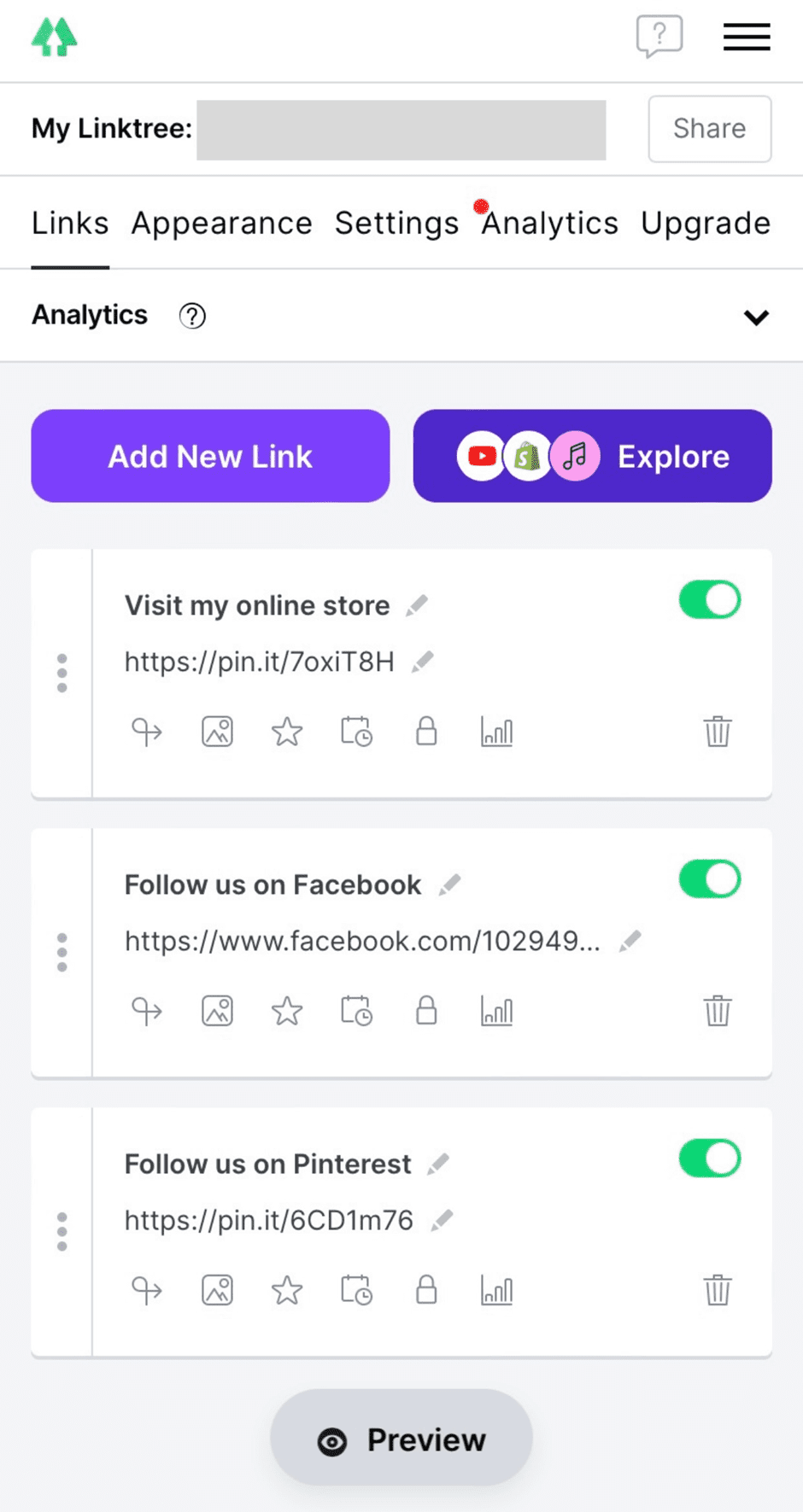 Once you complete adding links, move to the "Appearance" tab to edit your Profile. Then, scroll down and choose a Linktree ready-made theme or customize a new one based on your preferences.
At the top of the page, hit "Share" to copy your Linktree.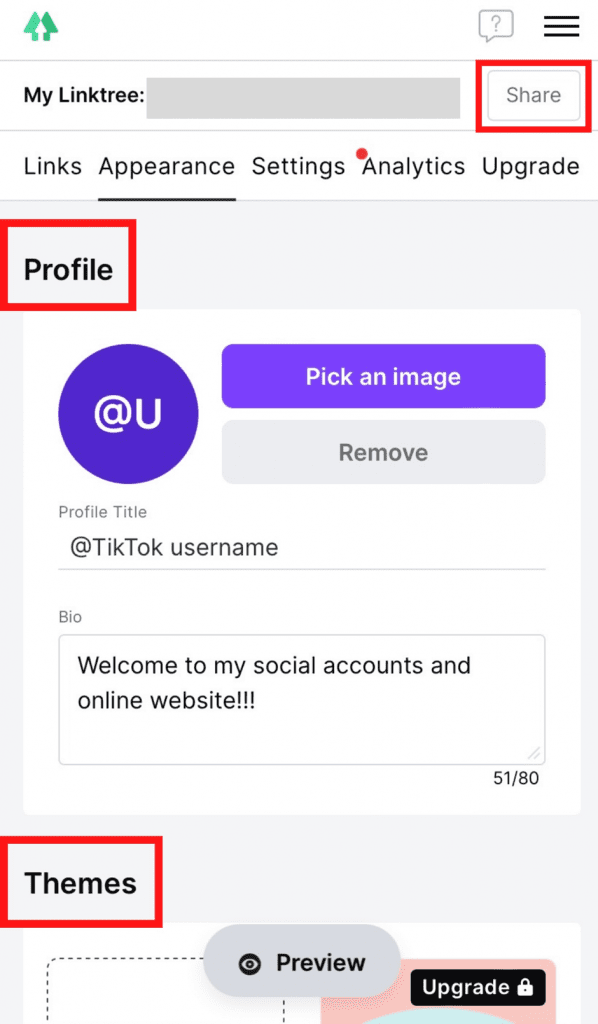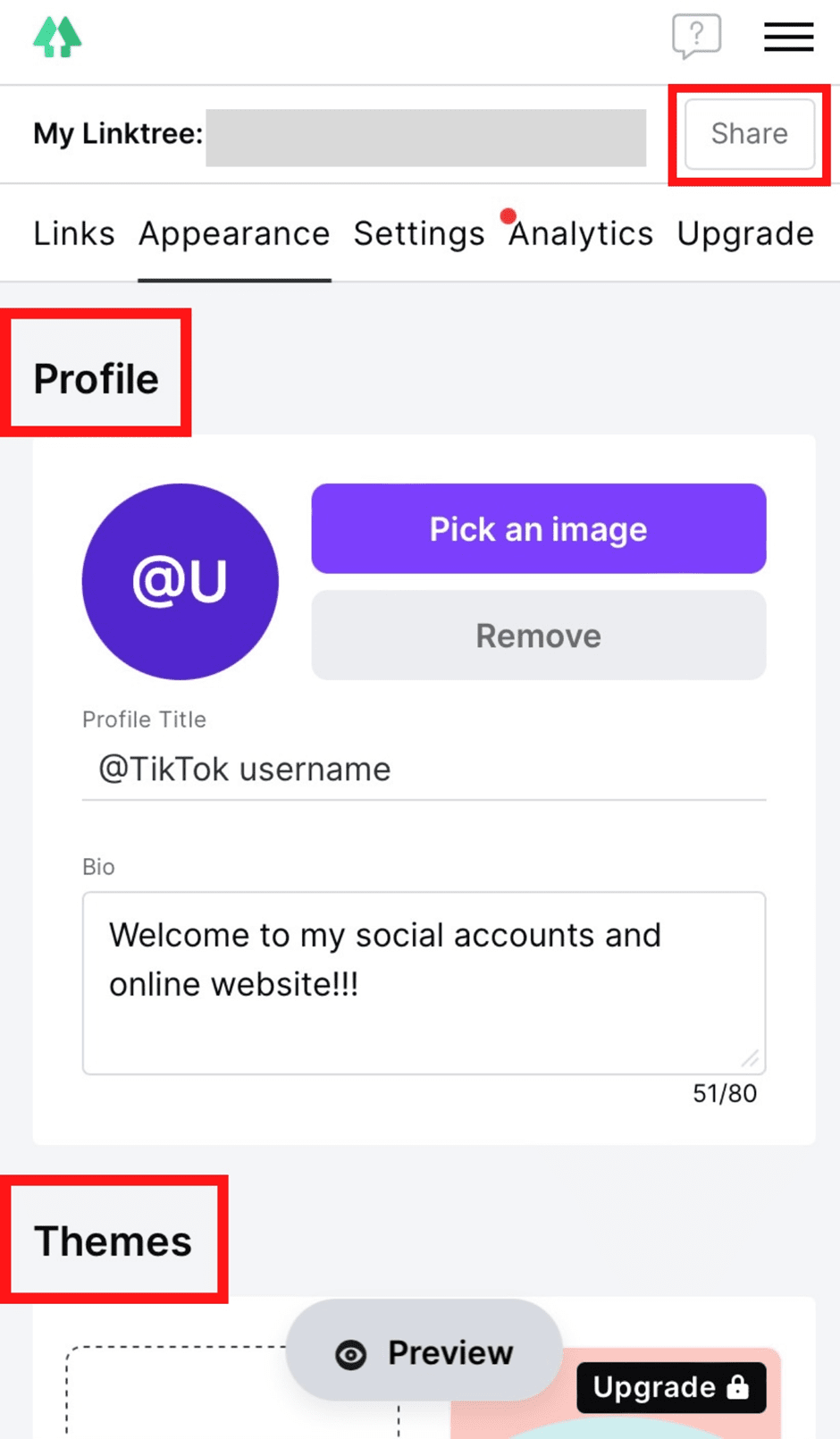 When your followers click on the link, they'll see a separate page displaying all your multiple links.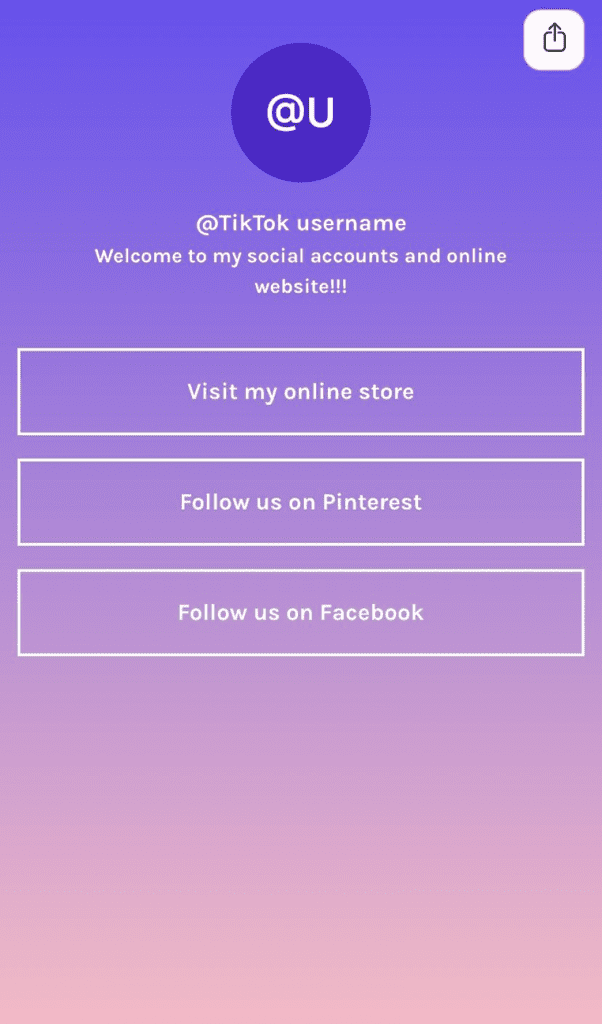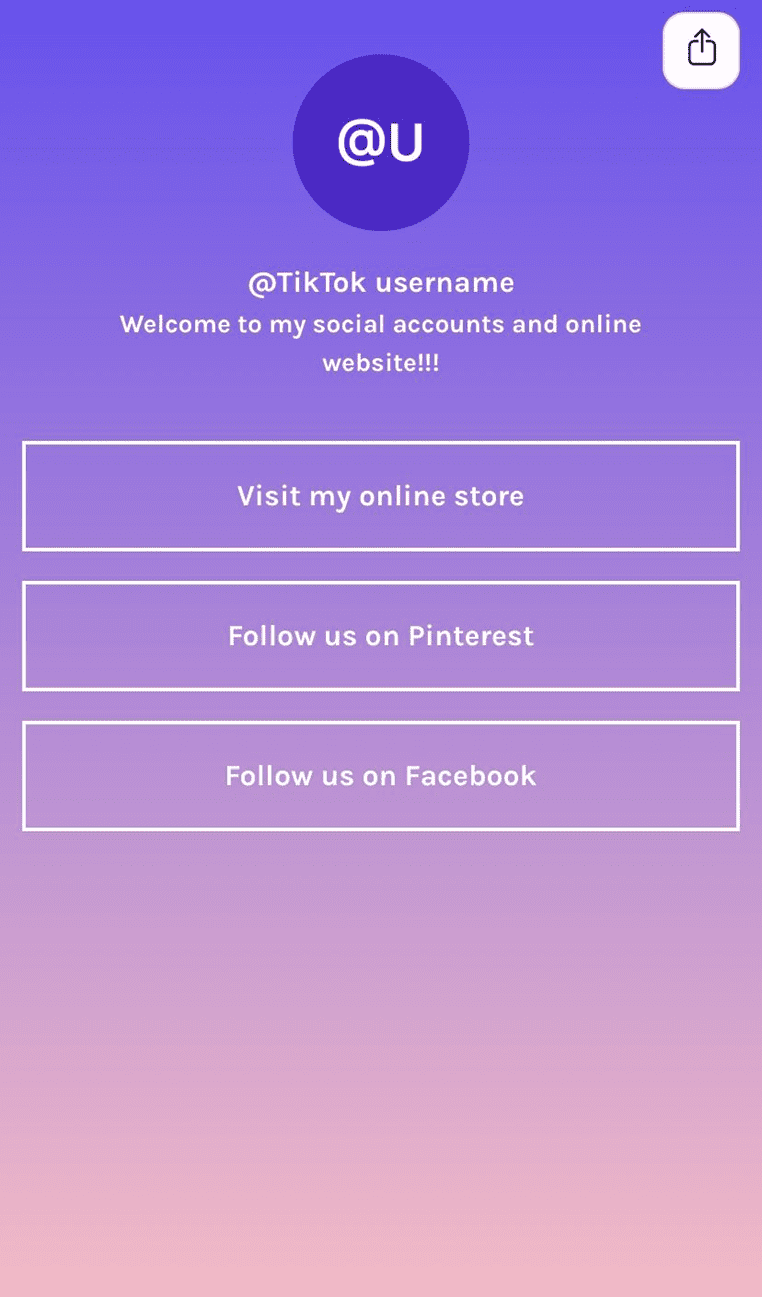 In the next step, we'll cover how to add a Linktree to TikTok. Keep scrolling for the final answer!
Step #3: Add the URL of Linktree to Your TikTok Bio
There are two types of accounts on TikTok: Personal account and Business account.
When you join TikTok for the first time, your account status will be set as "Personal" by default. It's eligible for you to use full music and the commercial collection of sounds to create trendy videos. Plus, you can take advantage of the "Promote" feature to boost your video's visibility.
Of course, you can easily switch your account to a Business account with a few simple steps. The most significant difference between these two accounts is that Business accounts can set up automated direct messages. In addition, you can start a conversation with anyone without adding a friend.
Here is a quick tutorial that shows you how to change your account status to "Business":
Select the "Me" option at the navigation bar at the bottom of the Homepage screen.
From the "Profile" page, tap the "three verticle lines" icon on the top-right corner of the screen.
Navigate to "Settings and privacy" > "Manage account" > "Switch to Business Account".
Hit "Next" and pick a category that best describes your accounts.
Tap "Next" once again, and you're done!
As a matter of fact, you can add a Linktree to TikTok regardless of your account status.
To add a Linktree to your Personal account, navigate to your Profile page and hit "Edit profile". Then, paste the URL to the Bbio section like the image below: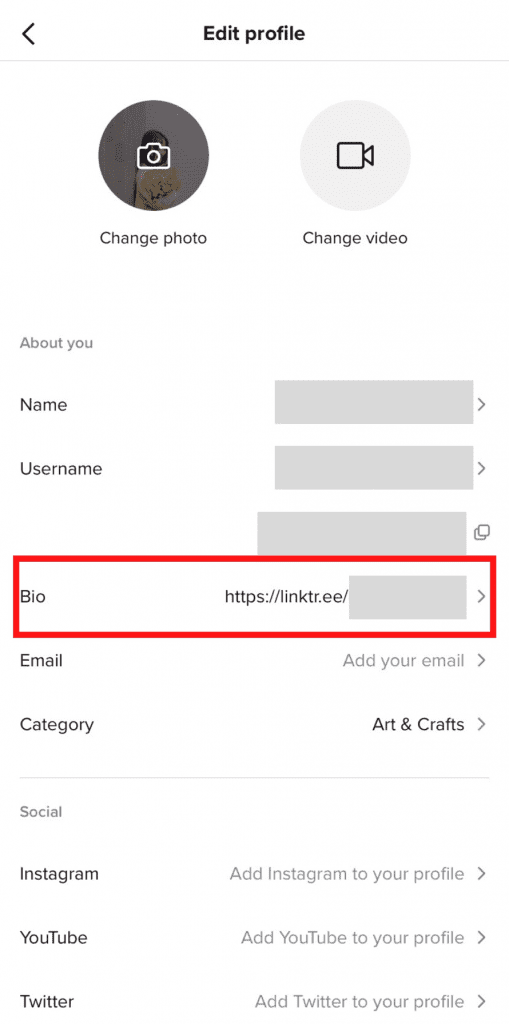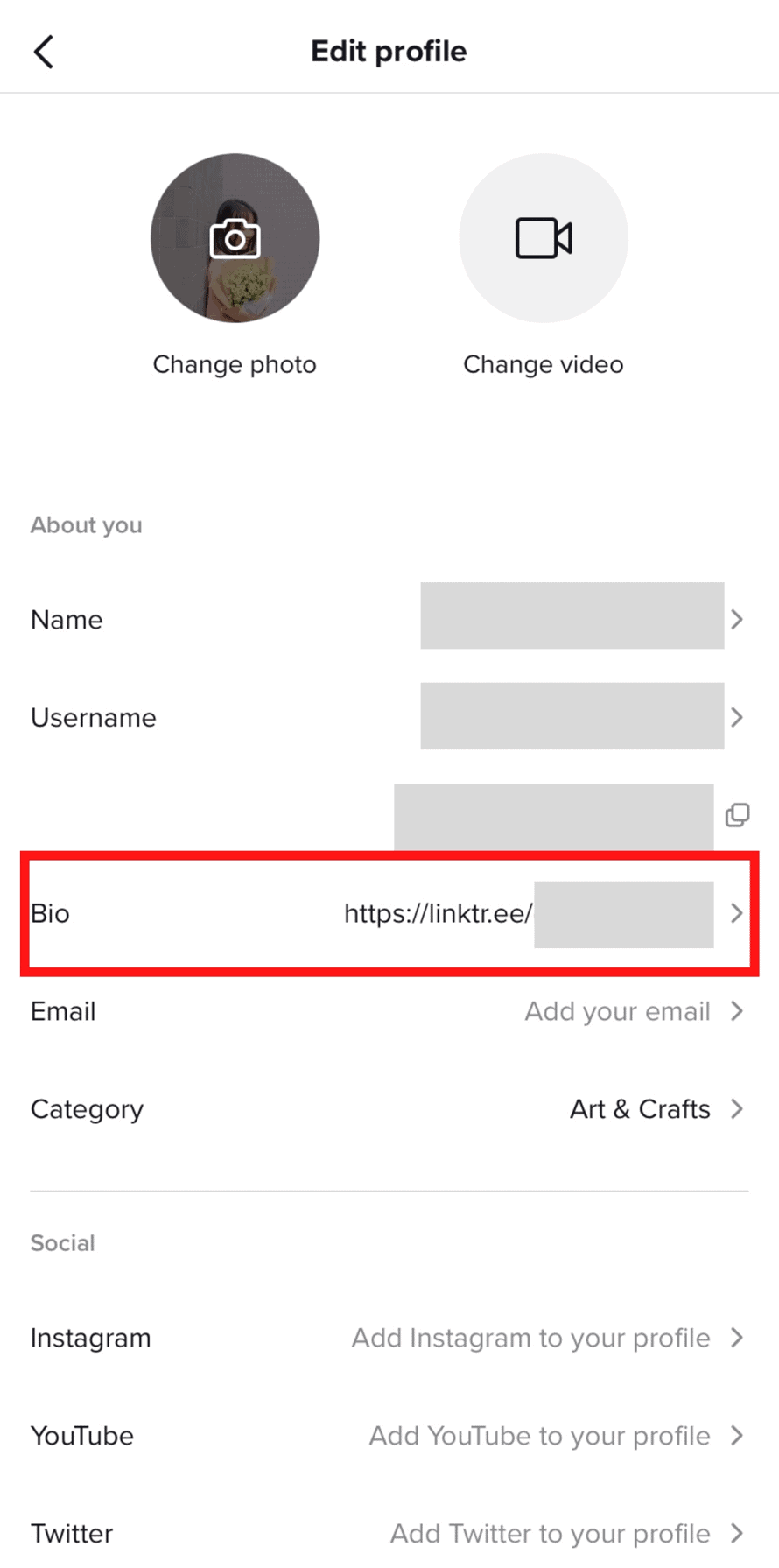 You should add a call-to-action sentence to the video caption that informs your followers about the link in Bio. For example, "Check out the link in my bio to see more!". If not, your followers may not be aware of other social accounts and website URLs.
In case you find the "automated direct message" feature beneficial, don't hesitate to switch to a Business account. You'll need to find the "Website" field in the "Edit profile" section to insert the link. Select "Add your website" and paste your Linktree URL into the blank bar. Then, press "Save" to finish.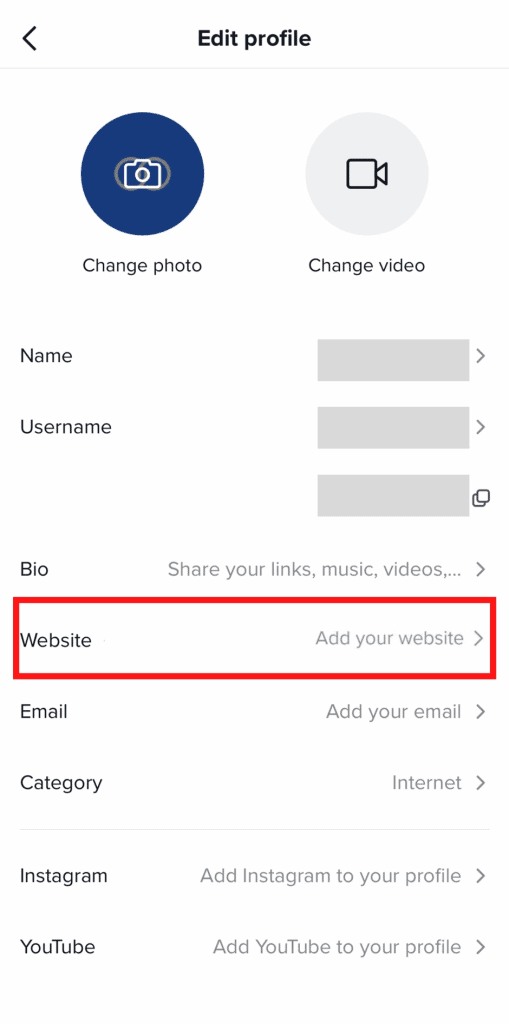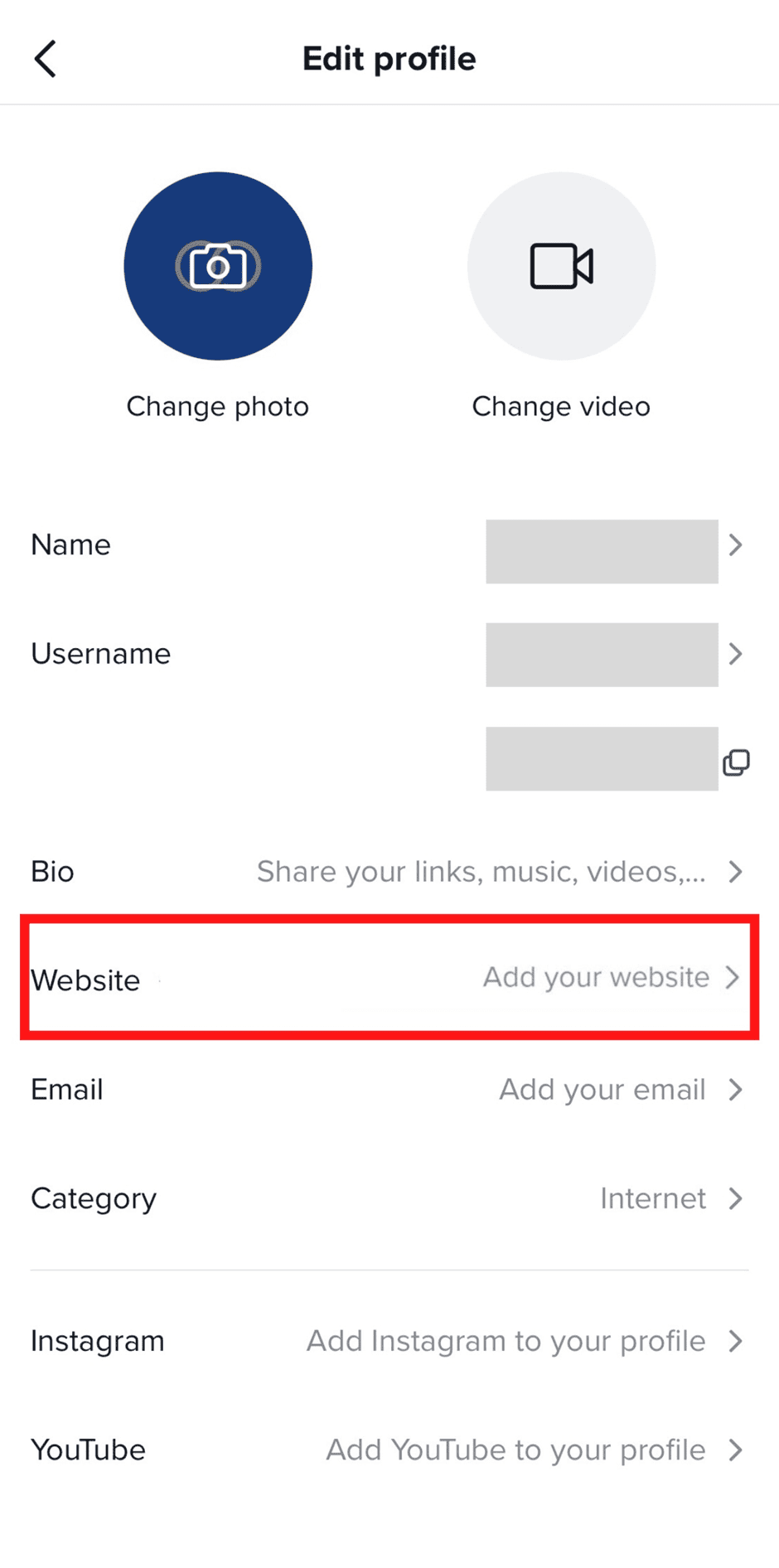 However, TikTok only activates the "website link" field for accounts with more than 1000 followers. Hence, you need to set up a strategy to grow your account first.
We hope that you find this article helpful if you're looking for an instruction to add a Linktree to TikTok. Don't forget that we always come with many TikTok tips and tricks that help your account bloom.